Born in 1974 and morphing into the monster that won the Paris-Dakar race in 1979 and 1980, Yamaha's beloved adventure bike has won the hearts of many, with the brand's ressurection of the Ténéré legacy manifesting itself in the form of the brand's lockdown baby, the Ténéré 700.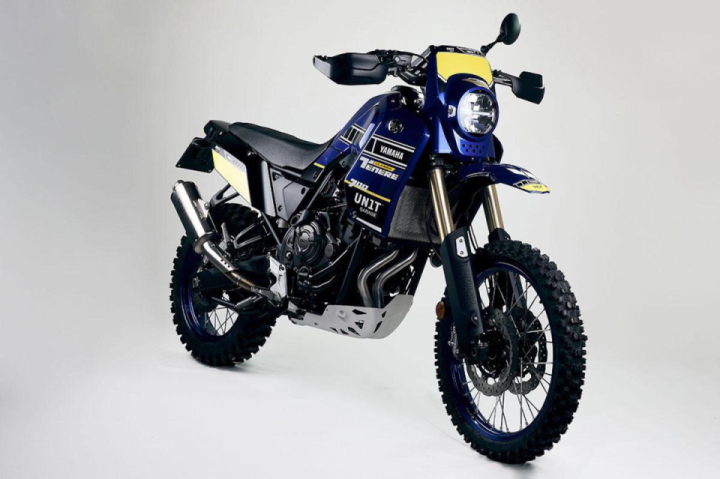 Now, we've got a shop by the name of Unit Garage that's created a kit to land your 700 all the closer to the days when Dakar actually started in Paris – down to that iconic headlight.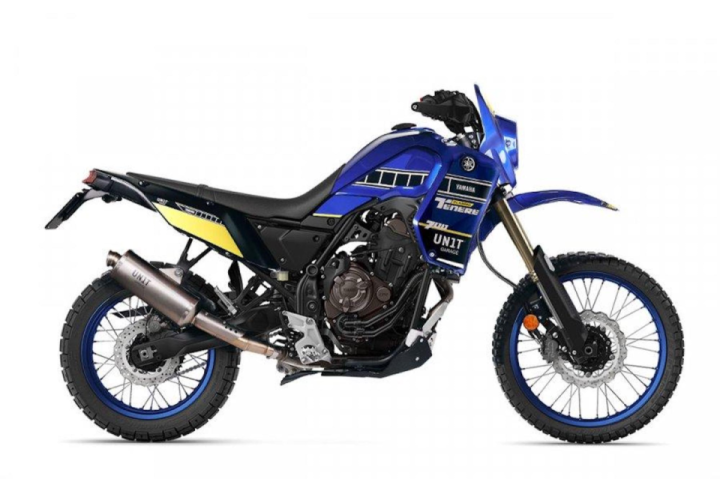 Classic blue lines, a beaked fender, circular LEDs and an aluminum skid plate all add to the 80's nostalgia, with the further potential to knock it up a notch:
Retro license plate holder (£348.61)
Ttitanium silencer (£483.64)
Crankcase cover (£104.14)
Cooling kit with a booster pump (£795.18)
We're also told by Visordown that this kit is also available in black and no color, optimised so it is able to "mount directly straight onto the factory mounts of the Yamaha Tenere 700."
Want this kit for yourself? You can get the total kit and caboodle for £2965.37, or $3,572.97 USD.
Be sure to support Unit Garage by hitting up their website, comment below letting us know what you think, and as always – stay safe on the twisties.
Credit: Visordown
#Gear #Accessories #Moto #Tenere #Yamaha #Offroad #Adventure