Ace Custom Shop of Santander, Colombia, is a small shop with a big heart. Founded in 2013 by brothers Diego and Juan Sotomonte, along with friend and mechanic Andrés Cabralas, their motto is "Everything's Possible" and their mission is clear:
"Passion for what we do, we are builders, designers, we modify what we do not like and we love our machines."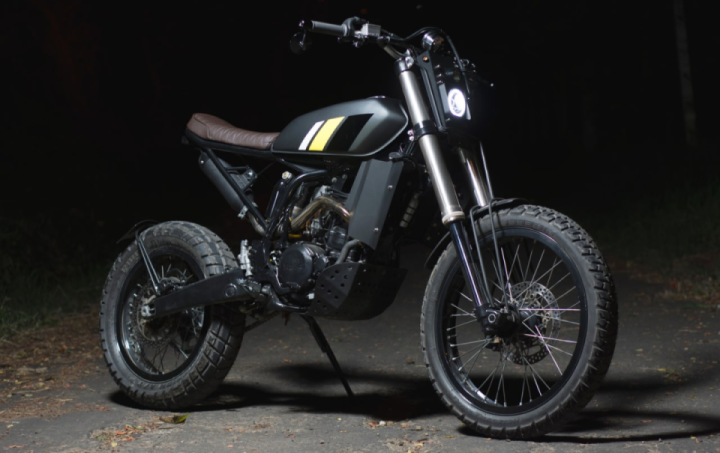 We have seen the three-man crew build everything from salt flat racers to table lamps, but their specialty is motorcycles. Last year, our friends at Pipeburn featured their 1980 CB750 cafe racer. This Yamaha WR250 build immediately caught our eye. The liquid-cooled WR250 offers around 30 horsepower and weighs only 256 lbs wet, with a wide-ratio transmission and aluminum frame — the perfect weapon for urban traffic and tight closed course racing.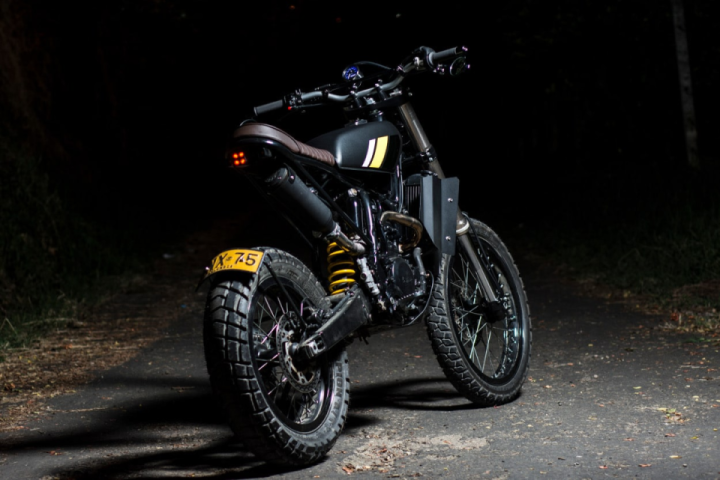 In fact, this WR250 street tracker is not just a pretty piece of design — it was prepared for the races in the Custom Built Show by the mechanics of the BMotos Colombia shop, where it won the final heat against a Harley XR1200, Triumph Thruxton, Yamaha RD400, and other high-powered bikes!&
Builder interview on Bikebound