The Yamaha DT400 is known to offer oodles of two-stroke fun both on and off the tarmac, acting as an excellent base for custom builds styled as dual-sports, scramblers, and old-school dirt bikes. Purpose Built Moto (PBM) of Gold Coast, Australia, chose to create something in the latter category, with their starting point being a 1978 variant of Yamaha's lineup.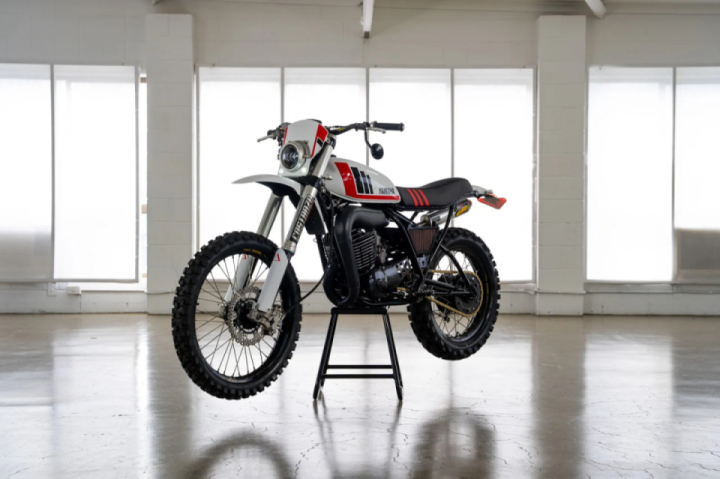 As you can tell from this article's photo gallery, Tom Gilroy and his squad really went to town on the said project, which they completed around June 2022. The commission came from a lad named Clint, who was looking for vintage motocross styling and off-roading capability in abundance. Now, there's quite a lot for us to cover, so let's dive straight in.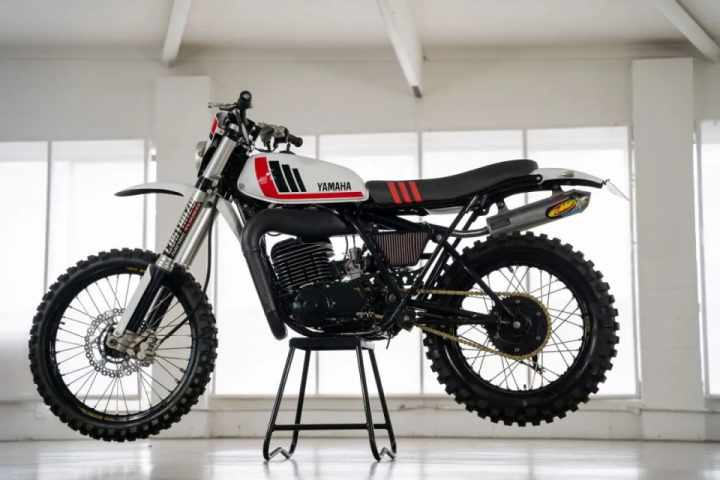 Once the DT400 had been dismantled, PBM got rid of its front-end equipment to make room for a 2014 Kawasaki KX250F's forks, wheel hub, and modern braking system. A pair of black Excel hoops were added down in the unsprung sector, measuring 21 inches up front and 18 inches at the rear. You'll find dual-purpose D606 rubber from Dunlop embracing the rims, and the Kawi's upside-down forks have been rebuilt by Costanzo Racing.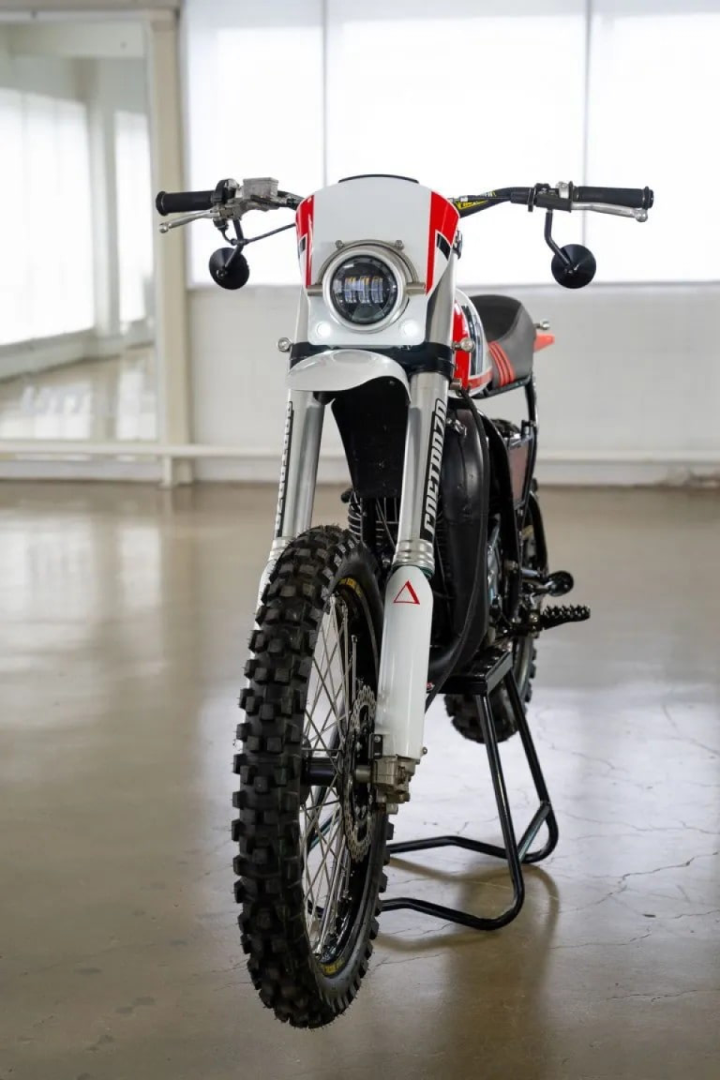 With the specimen's running gear taken care of, the Aussies turned their attention to the powertrain department, breathing new life into its 397cc thumper by way of a & complete engine makeover. In the process, they fitted a 12-volt Vape ignition system, modern carburetion hardware from Mikuni, and a DNA air filter.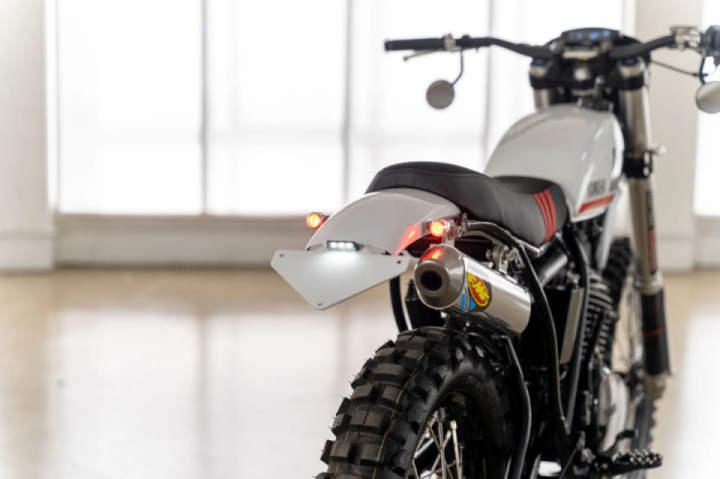 The latter is placed inside a custom-made airbox, which sits beside a new oil tank that's been manufactured in-house. Having ditched the DT400's stock saddle and fenders, Tom's bike-modding artisans proceeded to reposition its fuel chamber before tackling some good old fabrication work. Out back, we now see a rounded fender complete with LED lighting and an inconspicuous license plate bracket, but the front end is where the real party's at.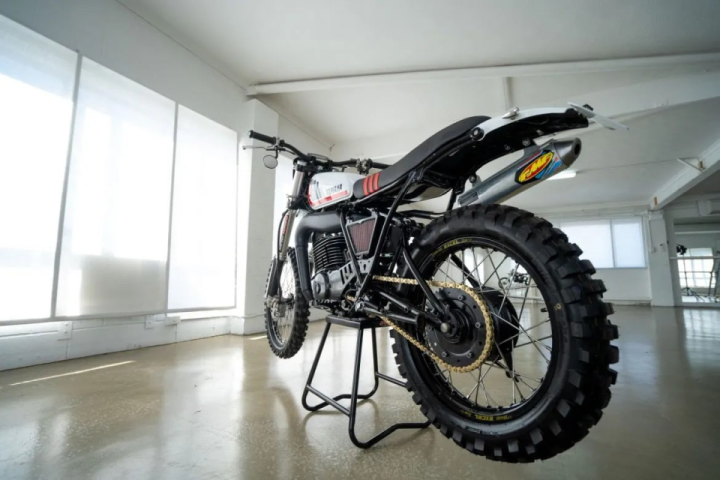 Aside from a second, high-mounted aluminum fender complementing the rear unit, PBM installed handmade fork shrouds and a groovy headlight nacelle. In terms of lighting at twelve o'clock, there's a 4.5-inch LED headlamp taking pride of place center-stage, accompanied by flush-mounted daytime running lights and fork-mounted turn signals.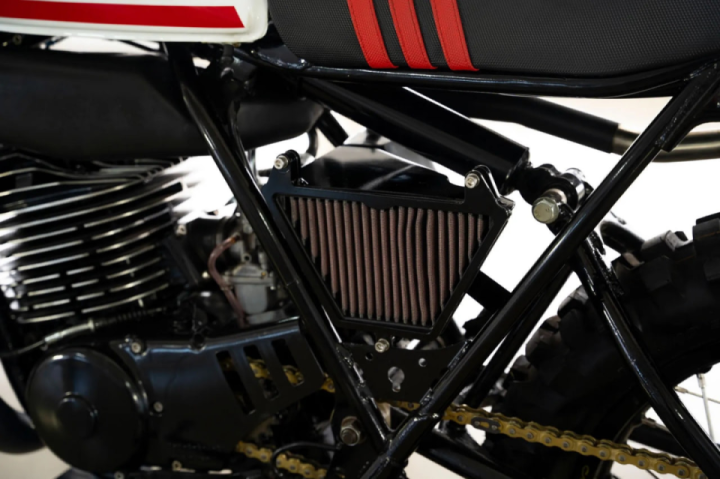 The motorcycle's cockpit is home to a digital Daytona dash, as well as a ProTaper handlebar embellished with aftermarket levers, discreet switches, and underslung mirrors. When these goodies were in place, the Purpose Built squad performed an invigorating refurbishment on the creature's OEM expansion chamber. They ceramic-coated the exhaust pipework, subsequently topping it off with an FMF silencer.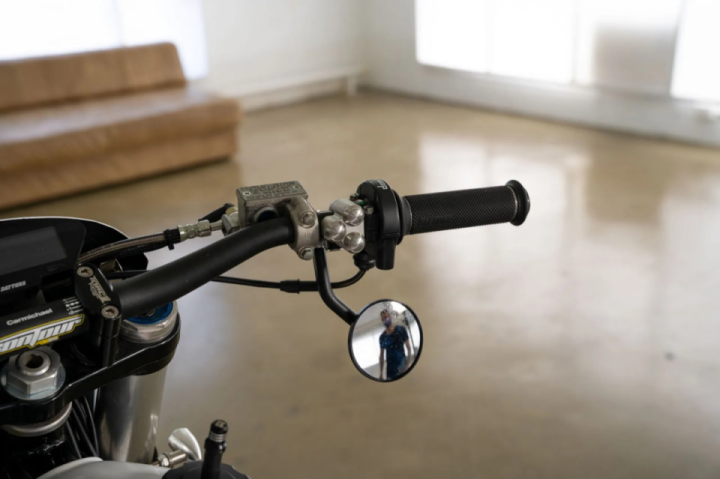 All the electronics have been rewired through PBM's very own Black Box control module, which is hidden beneath a stylish saddle upholstered by Timeless Auto Trim. Last but not least, the machine's stunning white, red, and black color scheme comes courtesy of Justin from Popbang Classics. The livery is tastefully complemented by red accents on the seat.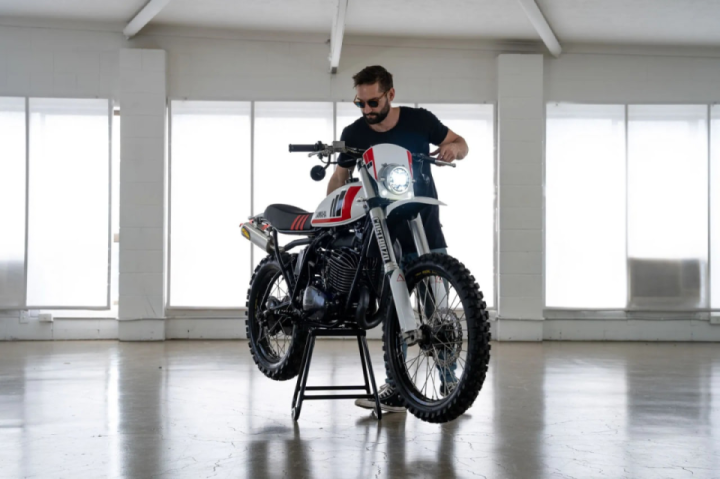 #Yamaha #DT400 #Custom #Moto #Motorcycle #Bike #twostroke