People generally use the same reasons to stay away from trikes, and they mostly include the much larger size when compared to a motorcycle, leading to the exact storing and parking issues a two-wheeler easily avoids. Higher purchase and ownership costs are also what drive people away from trikes.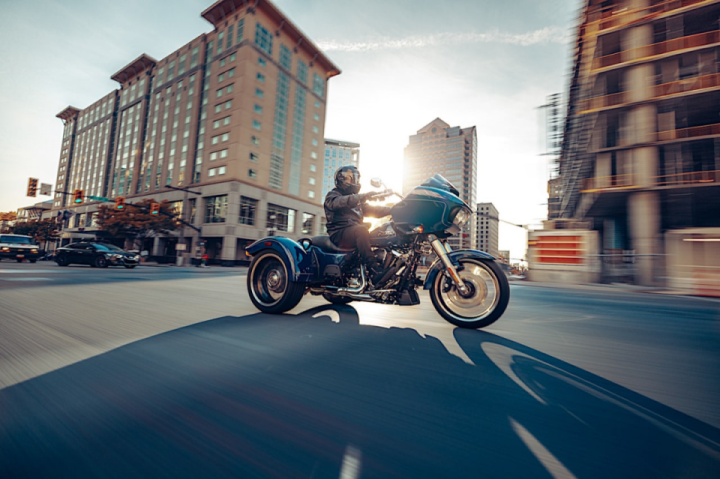 Yet, Harley-Davidson has a bunch of them available as we speak. It kind of feels like it always did, with the Freewheeler and Tri Glide on the market since 2014 and 2009, respectively.
We don't know how well these things sold last year, as the Milwaukee company is yet to release such details, but if we are to judge by the fact a new trike was announced for the 2023 model year, we'd guess sales numbers are not that shabby.
The new product is called Road Glide 3, and was announced during what Harley calls the "first release of new models" in the 2023 lineup, which also marks the start of the company's 120th anniversary celebrations.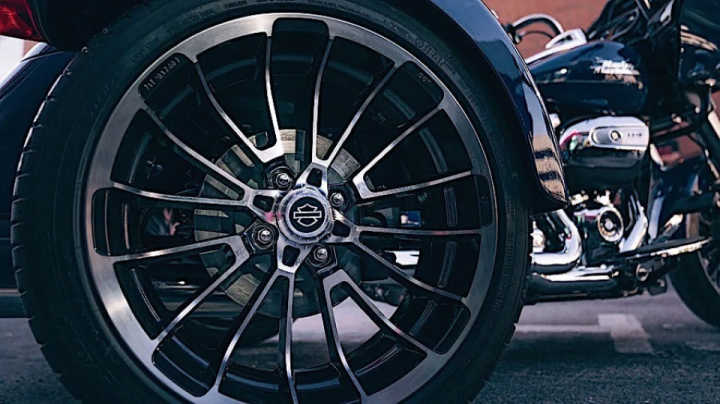 We're talking about an all-new ride, "a first for Harley-Davidson" that's supposed to offer the same riding thrills of the Road Glides we know and love, now sent right up to the rider's soul by means of three wheels.
The thing is powered by Harley's Milwaukee-Eight 114 engine, delivering in this application the standard 119 ft-lb of torque and 90 hp. Visually, it borrows a lot from the Road Glides it's supposed to harken back to, but also adds elements that give it its own identity; stuff like a frame-mounted fairing, dual Daymaker LED headlamps, and a low-profile windscreen, they all contribute to that.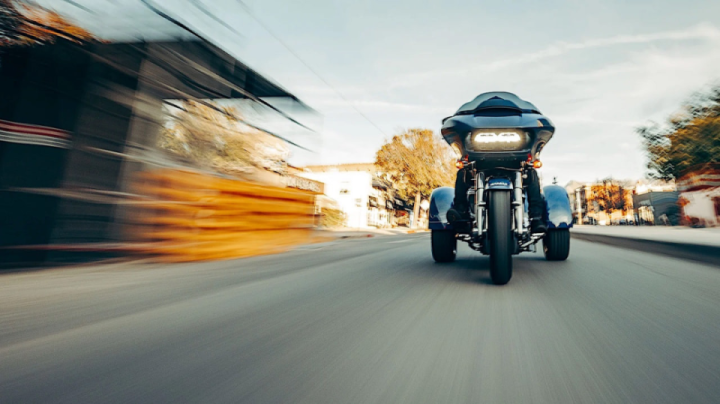 The trike comes with cast aluminum wheels with machined details. The pair of wheels at the rear has exposed lug nuts, because those always look cool, and can be had in either black or chrome.
What Sets the Trike Apart
Because of the nature of such machines, trikes come with a series of features not available (or at the very least hard to implement) to two-wheeled rides. We're talking here of course of built-in storage, but also some rare capabilities.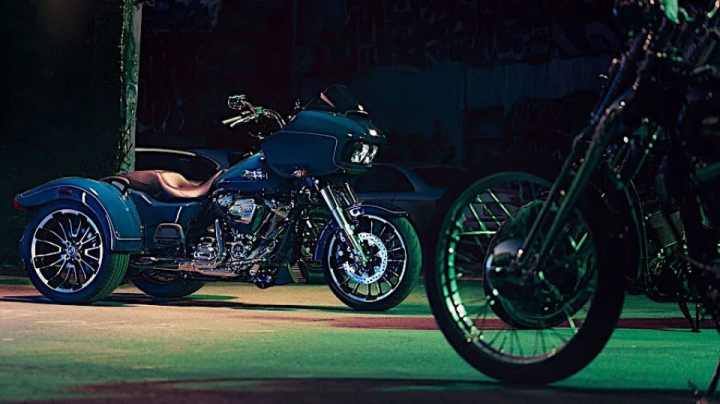 As far as storage is concerned, the Road Glide 3 comes with a rear trunk 2 cubic feet large (56 liters). That might not seem like much, but consider the fact it comes as standard on the trike, and that's not what you get with most bikes.
Then, we've got the long list of almost car-like safety features the trike can accommodate. The Road Glide 3 has some common attributes (ABS, ELB, and traction control), but also throws in there drag slip control, tire pressure monitoring, and cruise control, among others. Oh, and this being a trike it also comes with electric reverse gear.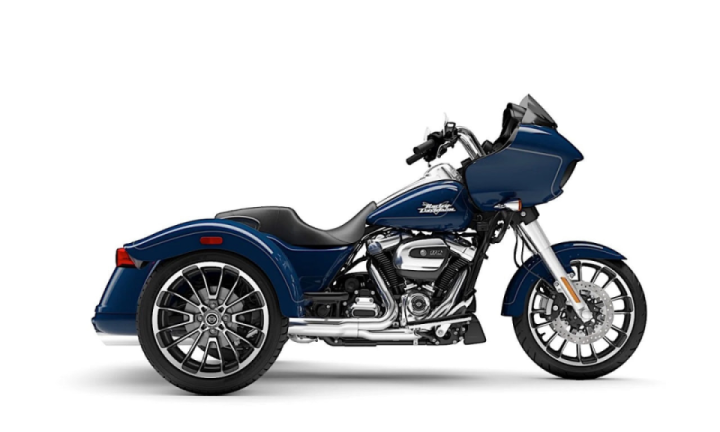 The cherries on this trike's case are the multitude of infotainment options offered. At the center of them all is Harley's BOOM! Box GTS 6.5-inch color TFT touchscreen that offers navigation and infotainment in a single place. Sound is sent to the listener's ears through a pair of 5.25-inch speakers mounted in the fairing, and can come from a variety of sources by means of Bluetooth or USB connectivity.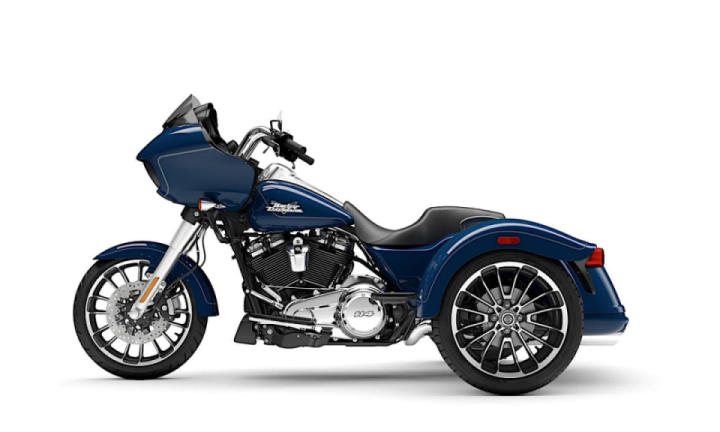 As said, trikes are generally more expensive than regular bikes, and this one is no exception. In the list of Harley trikes now available (with the Tri Glide the most expensive), the Road Glide 3 falls right in the middle, with an MSRP of $32,999 for the Vivid Black version. You can already find the machine listed as available for purchase.