In 2019, BMW Motorrad started using the letter M in its sportiest models, just as it did in its cars. Motorcycles with the M (Motorsport) in their name meant they were more powerful, faster, and lighter than the standard version. The unit you see here is the result of designer Kar Lee's work after his colleagues at Motorrad asked him to imagine what the future BMW M 1000 XR would look like. According to Motorrad, the M 1000 XR will arrive in 2024, derived from the S 1000 XR. Remember that the naked M 1000 R's inline four-cylinder engine delivers 210 HP at 13,750 rpm.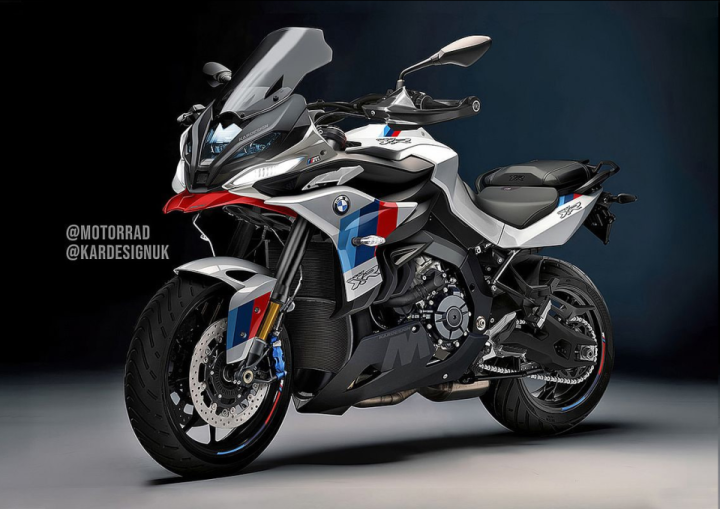 That's 45 HP more than the 165 HP claimed by the BMW S 1000 XR. The M 1000 XR's chassis will be based on that of the S 1000 XR, but the hi-sport model will come standard with electronic suspensions (Dynamic Damping Control) that control the fork and mono-shock. It remains to be seen whether the suspensions will be Marzocchi, and the brakes Nissin, as in the case of the M 1000 R. The 17-inch wheels will most likely be made of aluminum, not carbon fiber (especially for a model designed to carry a passenger and even luggage).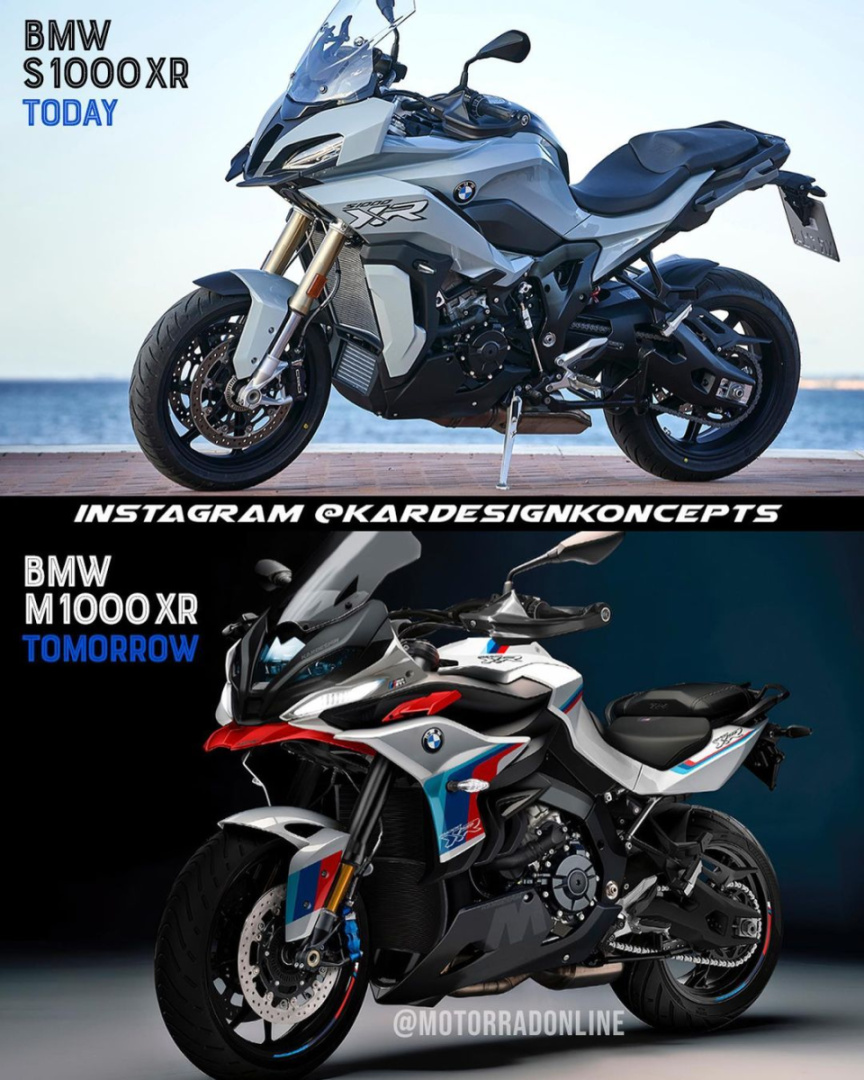 As for weight, it's expected that the BMW M 1000 XR won't exceed 220 kg with a full 20-liter tank, meaning six kg less than the S 1000 XR. The M version's top speed would be around 280 km/h, and of course, there will be MotoGP-style winglets to increase grip when riding at high speeds.
The BMW M 1000 XR is expected to be available for purchase in early 2024 at a price of around 25,000 euros, 4,000 euros more than the S 1000 R.
#Moto #BMW #M1000XR #Sportbike #Motorcycle #Bike #S1000R