Pan America. Luggage types and capacity
For any long-distance trip, and especially for Adventure touring, the volume and ease of use of luggage racks is one of the most important criteria when buying a motorcycle. Here's what the new Harley offers..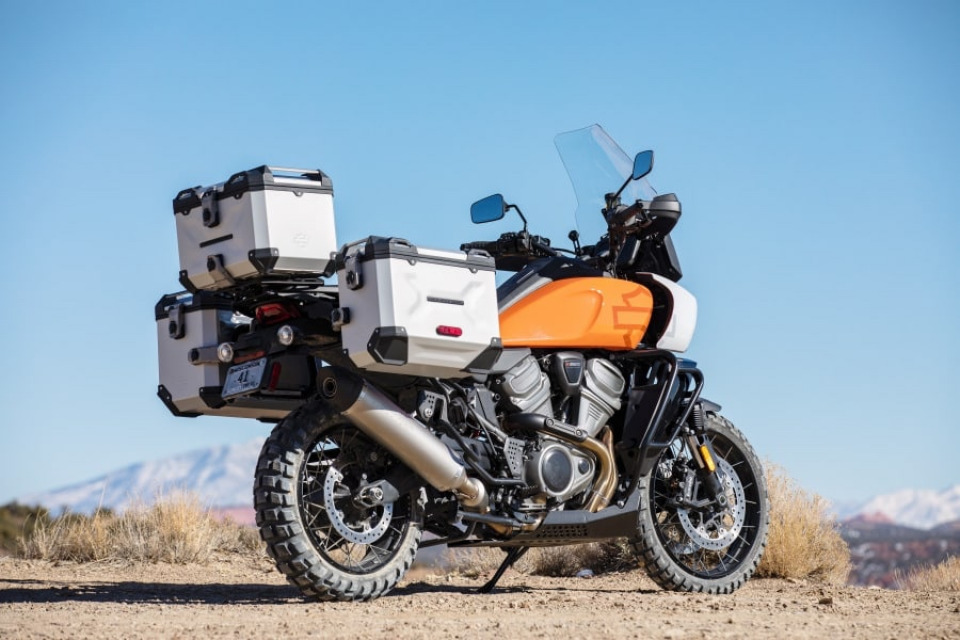 So, let's start with the standard-aluminum boxes. Pan America offers two types, they differ in color. The most familiar ones, made of unpainted material, manufactured by SW-MOTECH, have a capacity of 37+45+38 (right/left/top drawers, respectively) liters. 6 locks (drawer covers plus attachment to the motorcycle) are opened with one key. Installing this kit requires the parchase of a mounting kit. The boxes are durable and waterproof.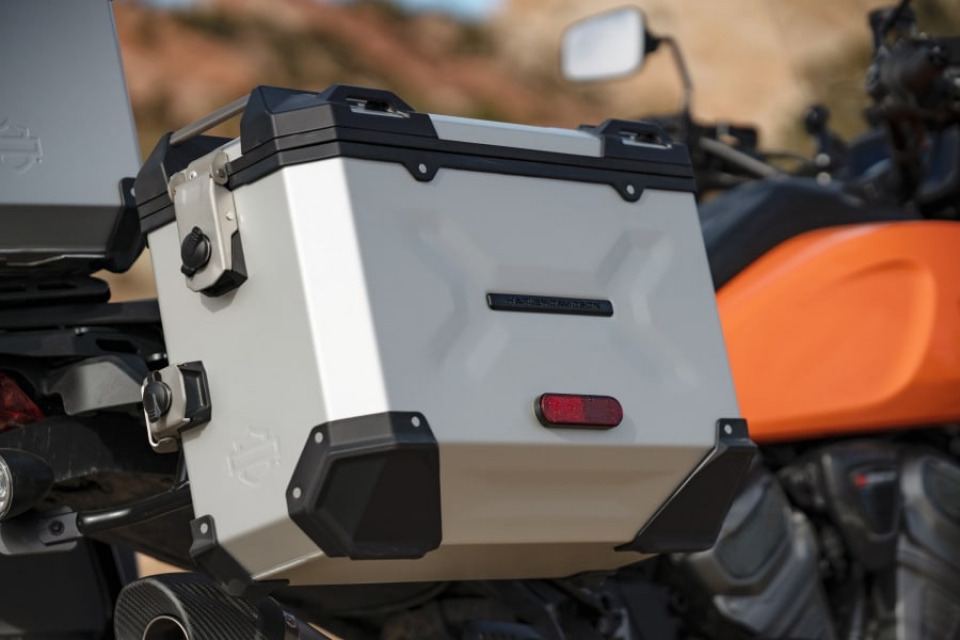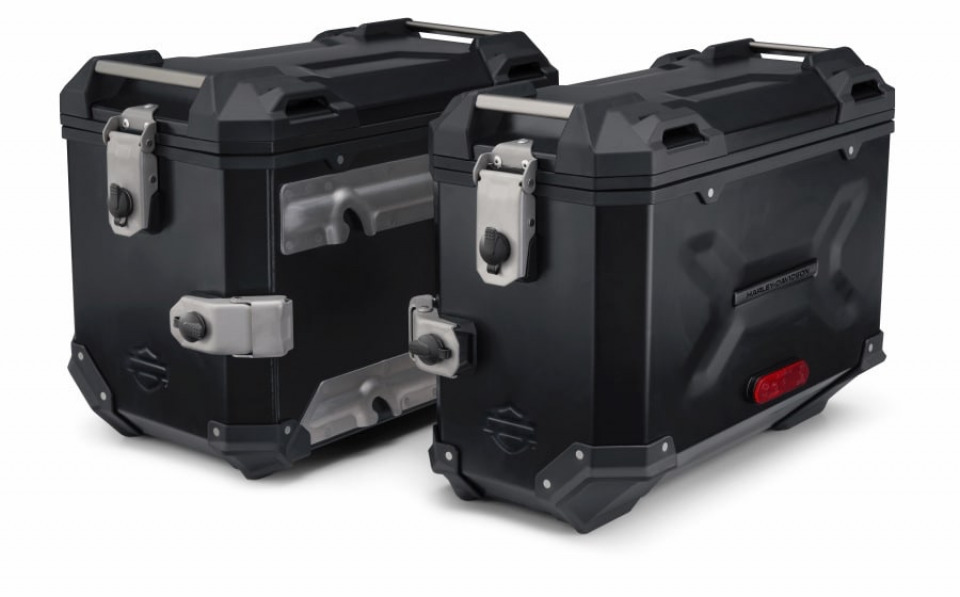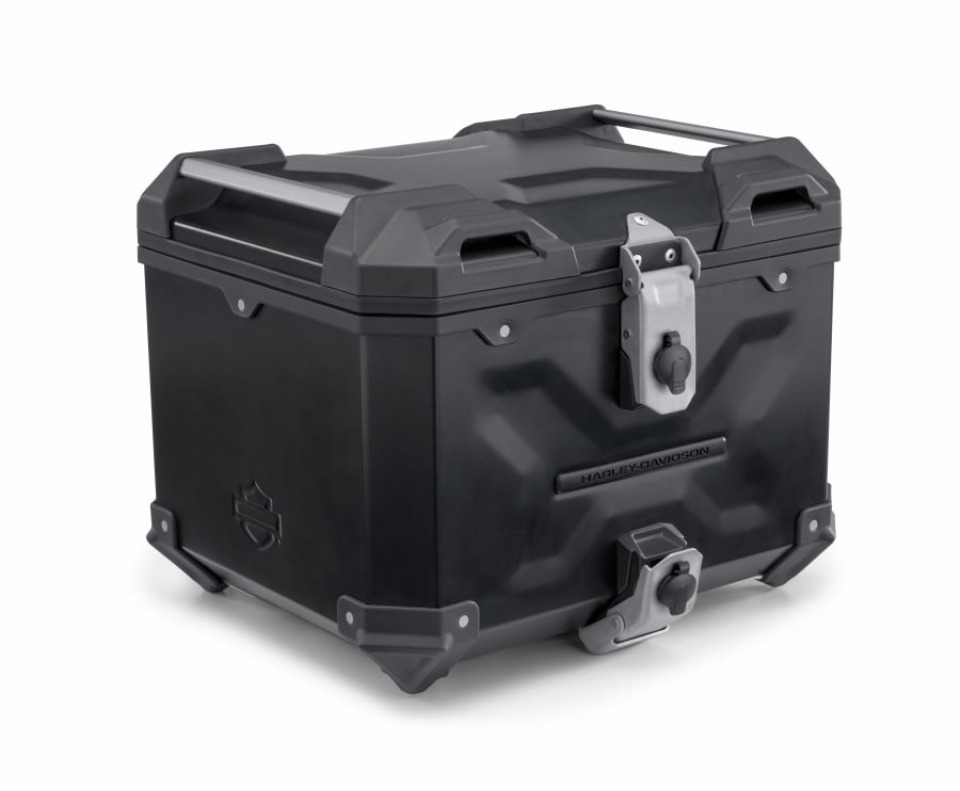 But in my opinion, the alternative is more interesting — Sport Luggage. This luggage set is made of durable composite material. Which is great — it does not require the purchase of additional fasteners (not counting the top drawer), and closes with the same key as the ignition lock, as all harlists are used to. Capacity 36+40+40 liters.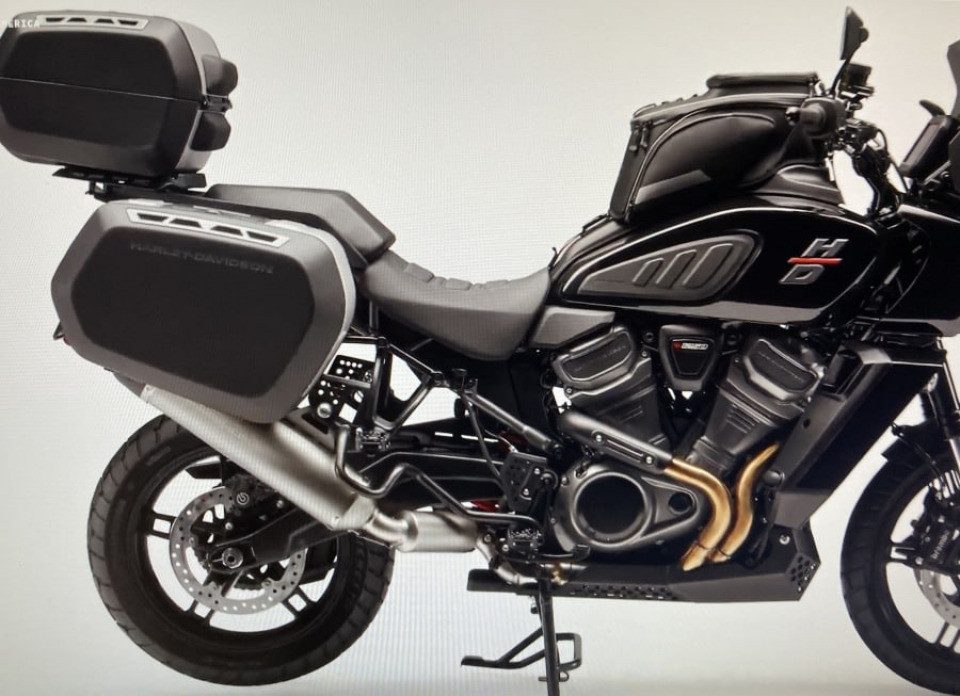 And, of course, soft bags made of reliable waterproof material. The bags have a swirling top and water-proof zippered pockets. Sold as a set, but all together. They require the purchase and installation of a mounting system. Capacity — 30, 30, 40 liters. The bags are decorated with reflective stripes.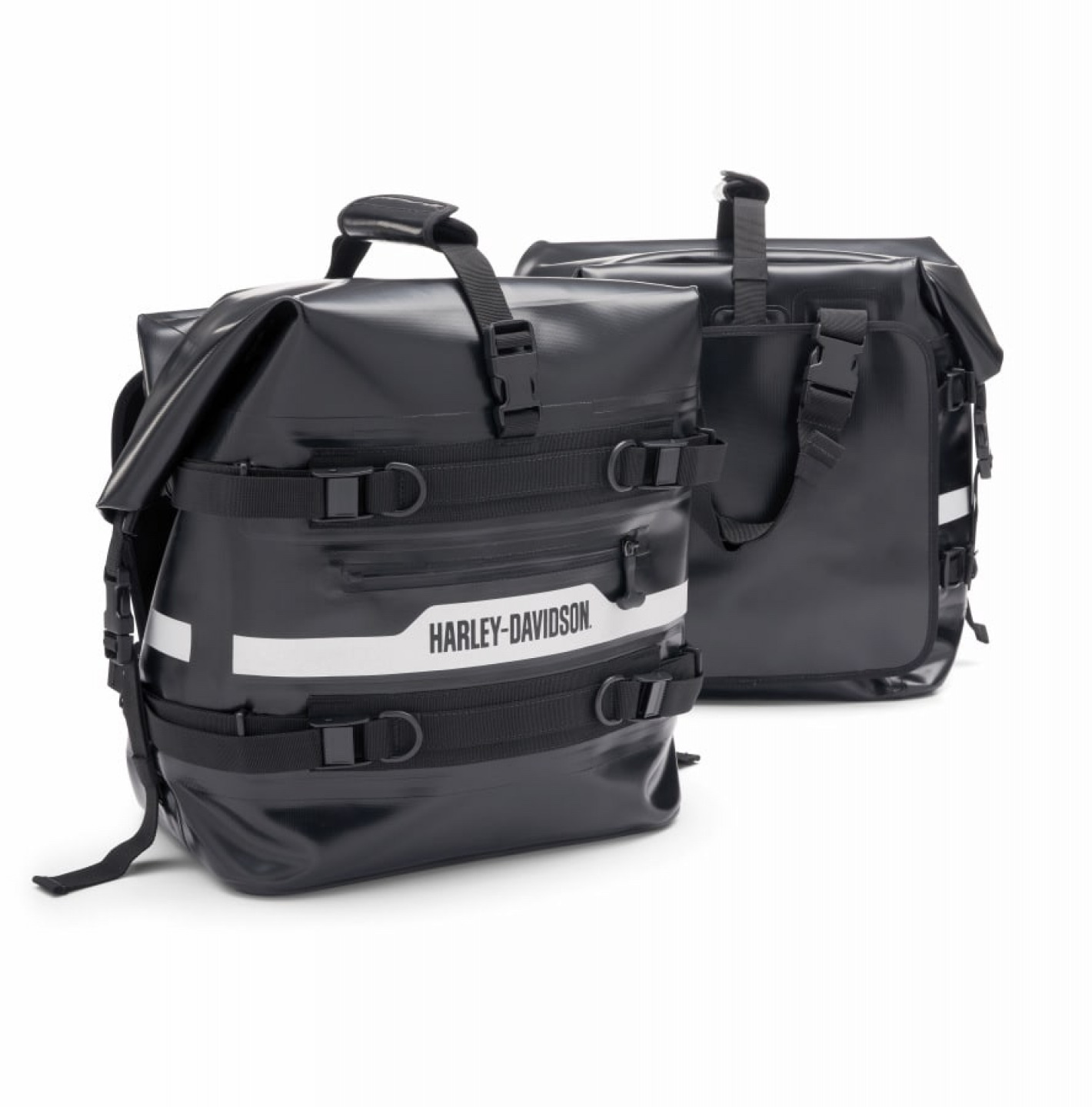 The top bag from this kit can also be placed on the passenger seat in front of the aluminum box, if, for example, you are traveling alone, and there is not enough space.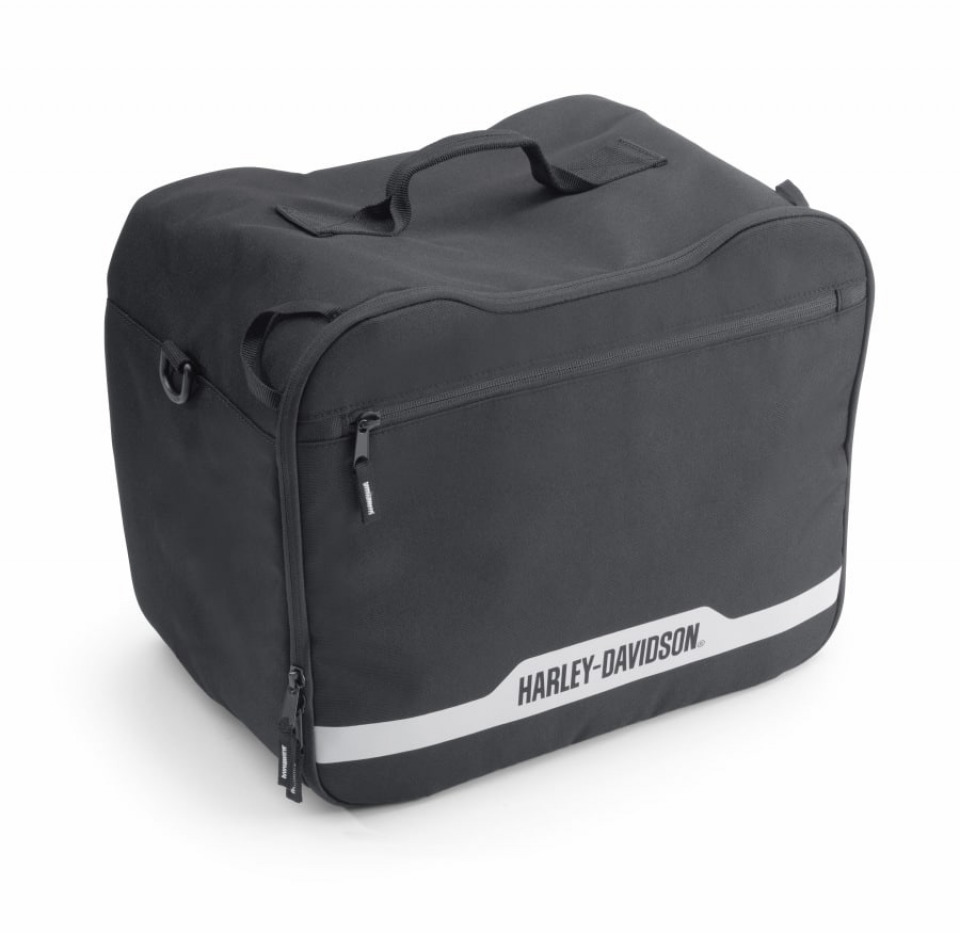 Regardless of the selected luggage set, the manufacturer does not recommend loading more than 30 kg on a motorcycle.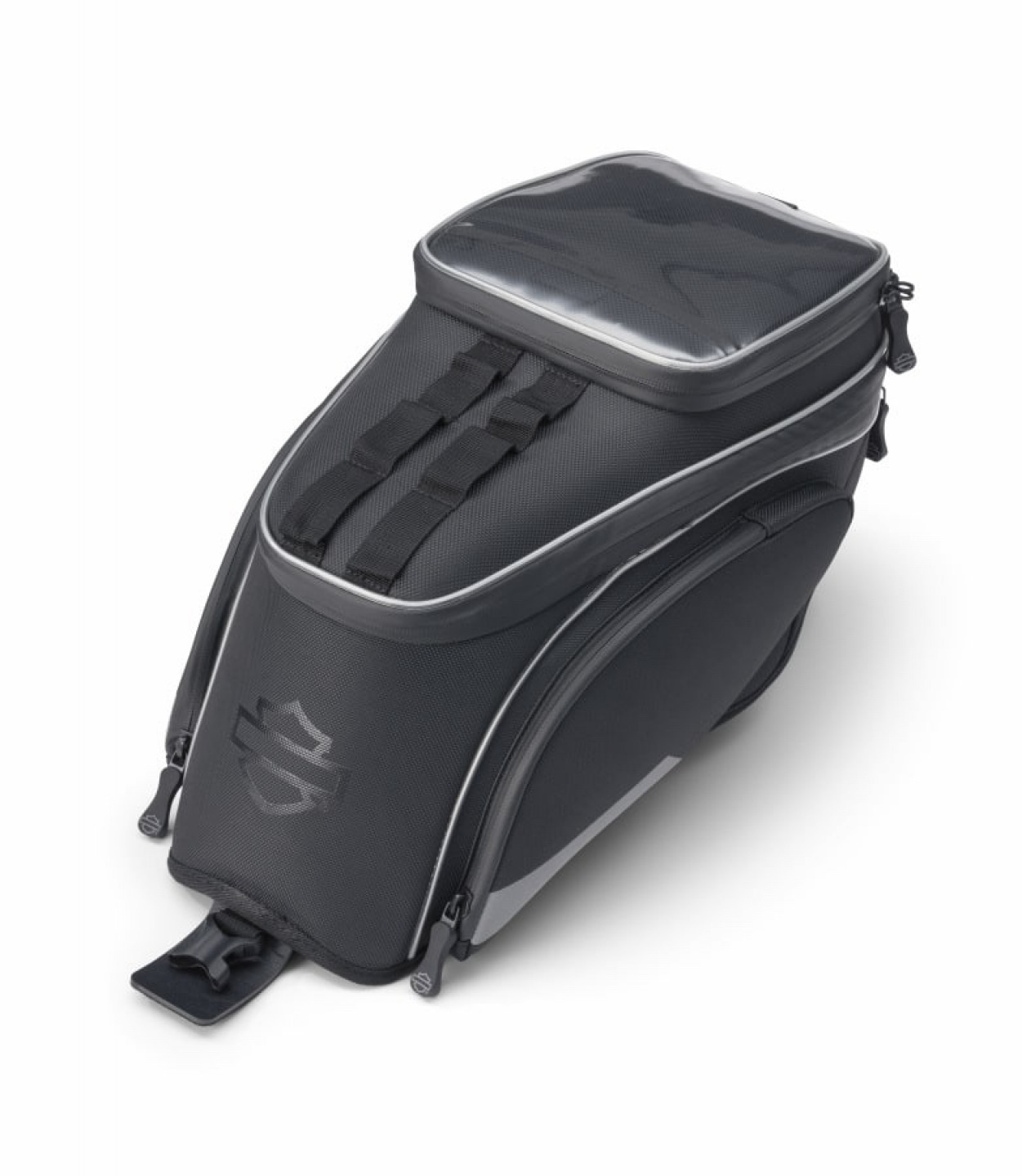 At the end of the note, it is worth mentioning about the bag on the tank, it is made of synthetic material, has three pockets with "zippers", and the upper one — with a window for the navigator, and a cover in case of rain with the same window that allows the use of a touchscreen. The bottom of the bag is made of plastic that matches the shape of the top part of the Pan America tank, due to which the bag is easily and safe attached . Capacity — 8 liters.
2


Follow
948