Isle of Man TT Races get overhaul from 2022 – complete with live TV coverage
The iconic Isle of Man TT Races have been decimated by the Coronavirus pandemic, having been cancelled in both 2020 and 2021, but far from complaining about the situation the organisers have used the absence as an opportunity to build back stronger in 2022 and 2023.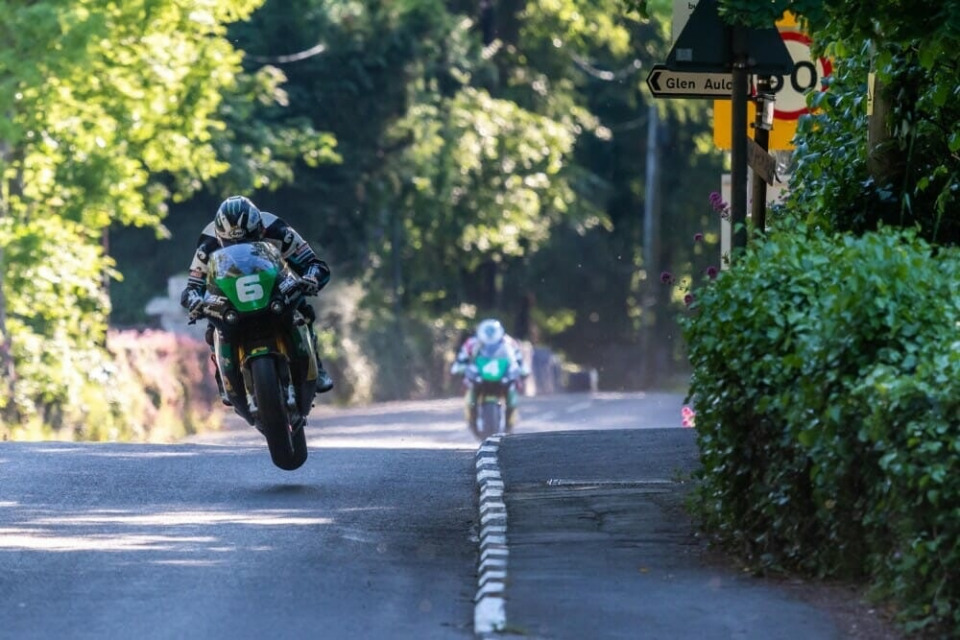 A package of changes and new innovations are set to offer more value both for fans making the pilgrimage to the Island and those following it from home, with the headline news being the live broadcasting of all practice, qualifying and race sessions from next year. With 37.73 miles of open road course to be covered, the live broadcasting represents a huge technical undertaking.
The service will be available online, through a new channel called OTT, with ITV4 continuing to offer a daily highlights package on terrestrial TV. The online service will not only host the live sessions, but also a number of documentaries and special features – both new and from the archives, while the race action will be broadcast to TV quality with multiple cameras and live feeds from helicopter cams.
For fans in attendance, there will be a new Fan Zone – an initiative which was already expected to be introduced this year – and this area is designed to bring fans closer to the riders, with trophy presentations and live entertainment lined up throughout TT fortnight. Other small changes to TT '22 relate to the technical regulations, which should bring more variety to the grids.
The sidecar races will allow 900cc two cylinder engines to be used as an alternative to the usual 600cc fours – opening up the possibility of BMW and KTM powered entries – while the Lightweight TT will be renamed as the Supertwin TT and given updated rules. Since its introduction in 2012, the modern day Lightweight TT has been aimed at 650cc twins – with Kawasaki powered machines ruling the roost.
The revised class sees the capacity limited extended to 700cc, which will allow the new Aprilia RS 660 and Yamaha R7 to be accommodated alongside the Kawasaki Ninja 650, Suzuki SV650 and the exotic Paton S1, the Kawasaki-powered Italian machine which has won the last three Lightweight TTs.
TT 2022 is scheduled to take place between May 29 and June 10, with a slightly different schedule to recent years, but bigger plans are afoot from 2023.
The 2023 edition of the TT is set to expand from eight races to ten, with all classes set to have two TTs (currently the Superstock and Lightweight/Supertwin only have one outing). Racing will also be spread over six days (up from four) while the island's infrastructure is set to be given a boost, with an addition ferry service creating travel facilities for an extra 3000 fans each day.
Source: Carolenash.com
0


Follow
3.4K