Young Steve McQueen: Tanks, Ladies, and Motorcycles
Well before becoming one of America's most famous movie stars, the gearhead bug first bit Steve McQueen when he joined the Marines and was signed to the Tank Corps. Later while attending acting school he bought his first motorcycle and got an ultimatum from a girlfriend and and to choose between the two. From McQueen's Motorcycles: Racing and Riding with the King of Cool is a closer look at McQueen's early love affair with engines and motorcycles.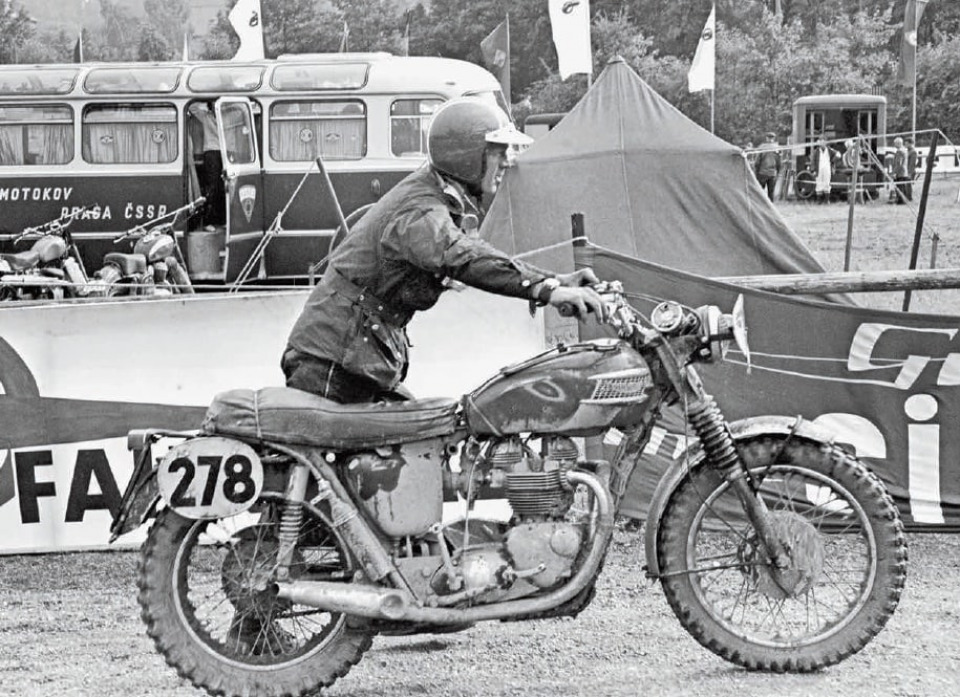 McQueen's formative years were tough, to say the least. He never went to school beyond the ninth grade and lived for a while at the Boys Republic Reform School in Chino Hills, California. He had his challenges there, too, although he always spoke fondly of this institution and supported it generously throughout his adult life.
He joined the US Marine Corps when he was seventeen years old, and in military service he continued to exhibit his love of things mechanical. He was assigned to the Tank Corps.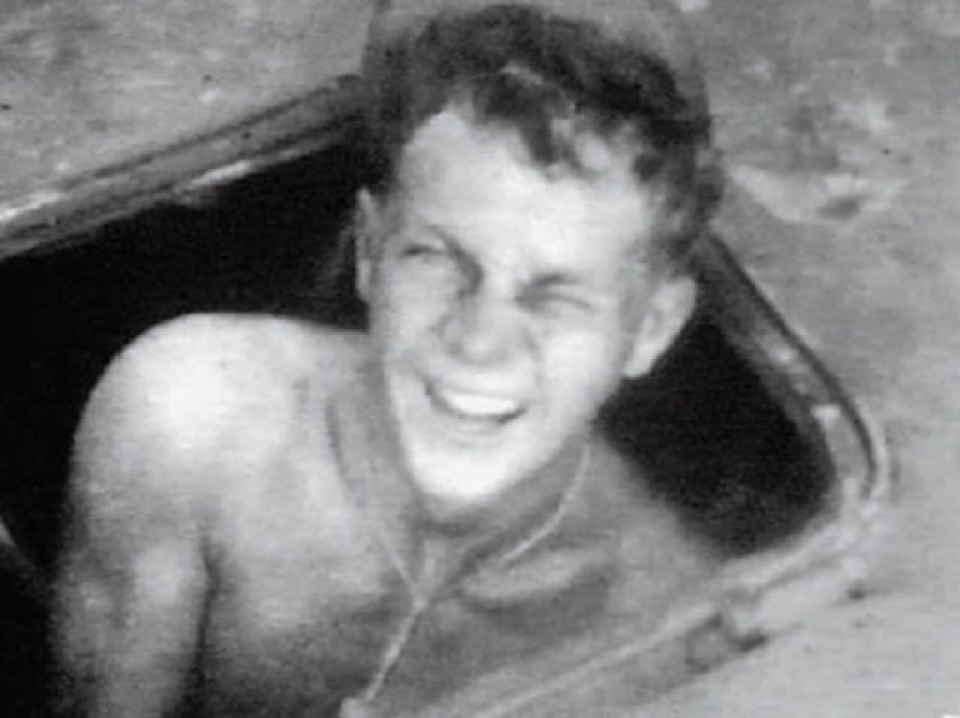 "We had this old tank," he said, "and I thought it could be souped up. So a couple of guys and me, we really worked it over, porting and milling the heads, fooling around with the timing and carburetion. Well, on the day we finished, we took it out for a timed run. And the laugh was on us; it didn't go any faster."
Young tank corpsman McQueen sticks his head out of a tank turret to mug for the camera. Since his ride likely ran a Packard or Chrysler tank engine, he and his pals tried to soup it up. After all that effort, though, it went not one mile per hour faster. Wonder if they remembered to disconnect the tank's speed and rpm governor? McQueen ended up playing many soldiers in his career, several of them to great effect. Neile Adams McQueen collection
After his three-year stint in the service and an honorable discharge, McQueen moved to New York to attend acting school and try his hand at that craft. It was there that he acquired his first motorcycle. Perhaps casting the die for his lifelong loyalty to Indian cycles, this first purchase was a 1946 Indian Chief with sidecar. By all accounts, it was a bit "battered," but it was his, the first of hundreds of street and racing motorcycles he would own.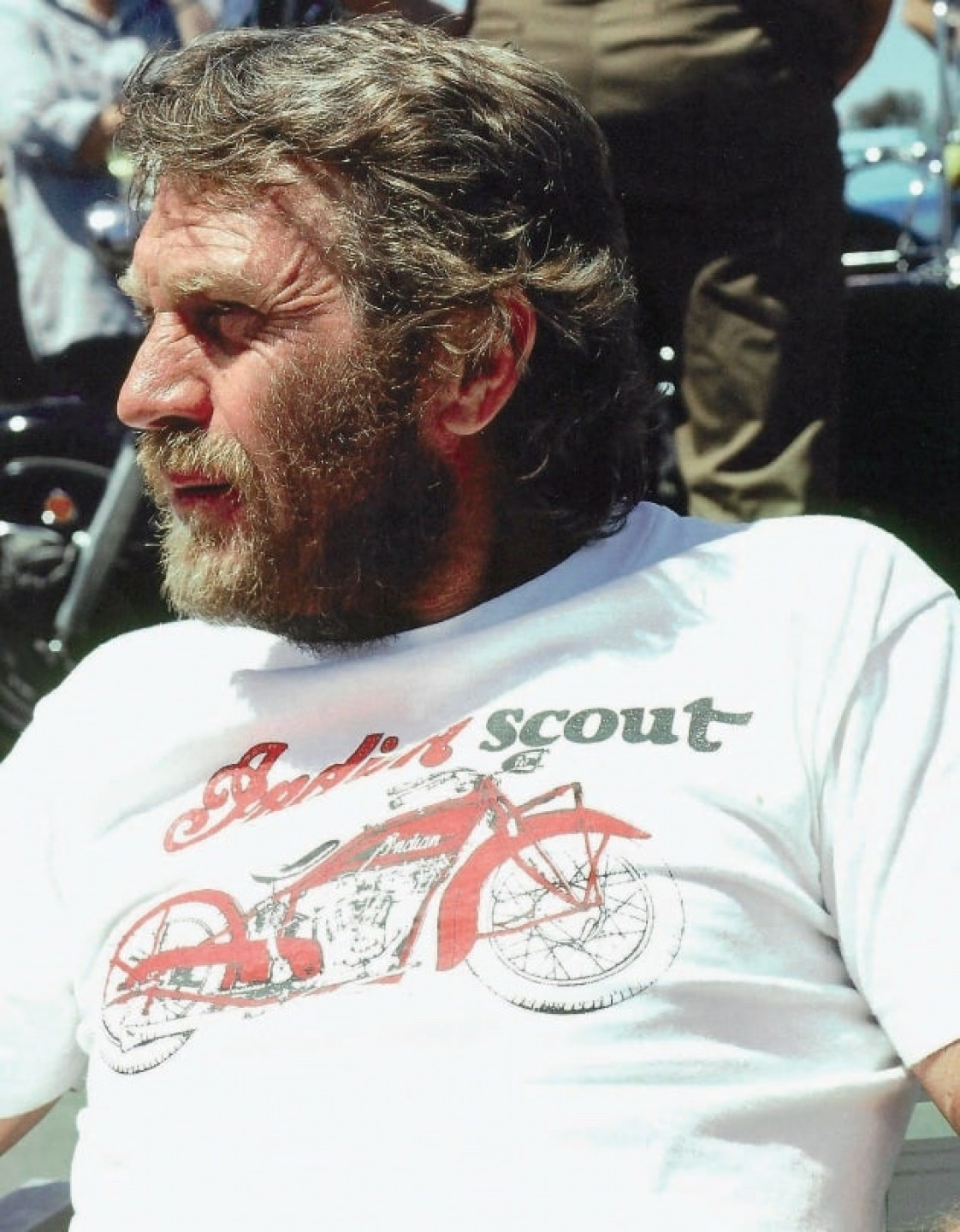 "It was my first bike, and I loved it," admitted McQueen. "But I was going with a girl who began to hate the cycle, just hated riding in the bumpy sidecar. She told me 'either the cycle goes or I go!' Well there was no contest. She went."
Even thirty years after his death, Steve McQueen remains a cultural icon. His image continues to appear in advertising and pop culture and his fan base spans from car lovers to racing enthusiasts to motorcycle obsessives.
In his movies, McQueen's character always had an envy-inducing motorcycle or car, but in his personal life, motorcycles were always McQueen's first true love. McQueen's Motorcycles focuses on the bikes that the King of Cool raced and collected.
From the first Harley McQueen bought when he was an acting student in New York to the Triumph "desert sleds" and Huskys he desert raced all over California, Mexico, and Nevada, McQueen was never without a stable of two wheelers.
His need for speed propelled him from Hollywood into a number of top off-road motorcycle races, including the Baja 1000, Mint 400, Elsinore Grand Prix, and even as a member of the 1964 ISDT team in Europe. Determined to be ahead of the pack, McQueen maintained his body like it was a machine itself. He trained vigorously, weight lifting, running, and studying martial arts.
Later in his life, as he backed away from Hollywood, his interests turned to antique bikes and he accumulated an extensive collection, including Harley-Davidson, Indian, Triumph, Brough Superior, Cyclone, BSA, and Ace motorcycles.
Today, McQueen still has the Midas touch; anything that was in the man's possession is a hot commodity. McQueen's classic motorcycles sell for top dollar at auctions, always at a multiple of what the same bike is worth without the McQueen pedigree.
0


Follow
3.1K