New Helmet Roof Boxxer Carbon - dreams come true
At the EICMA-2017, the French manufacturer Roof introduced a new model - Boxxer Carbon.
That's right, with two X's in the title.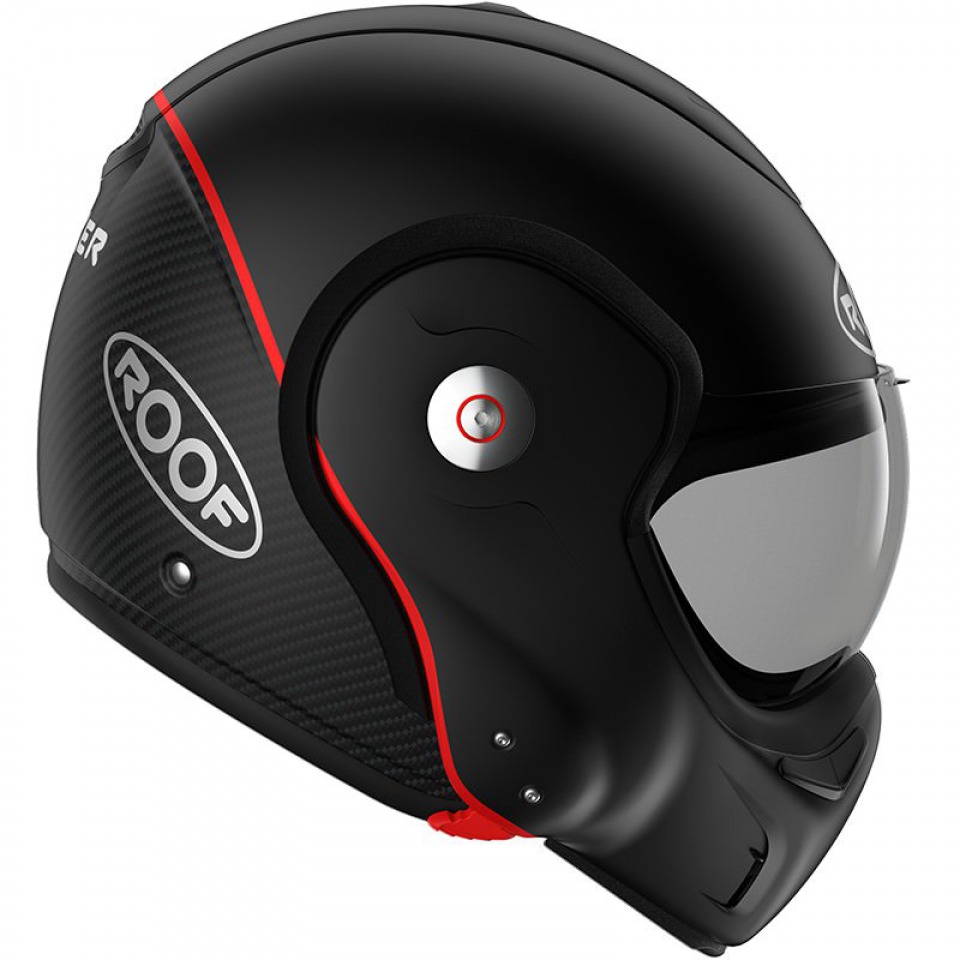 A bit of history
The Roof Boxer helmet, like its variations, has been the subject of worship since its inception. Firm red "ears" latch chin dominated on any Harley parade. And not for nothing. The Boxer was one of the first real transformers, which did not have to remove the jaw completely and carry it with them. The quality of the glass fiber shell, the pleasant interior trim and the not too mushroom shape also contributed to its popularity.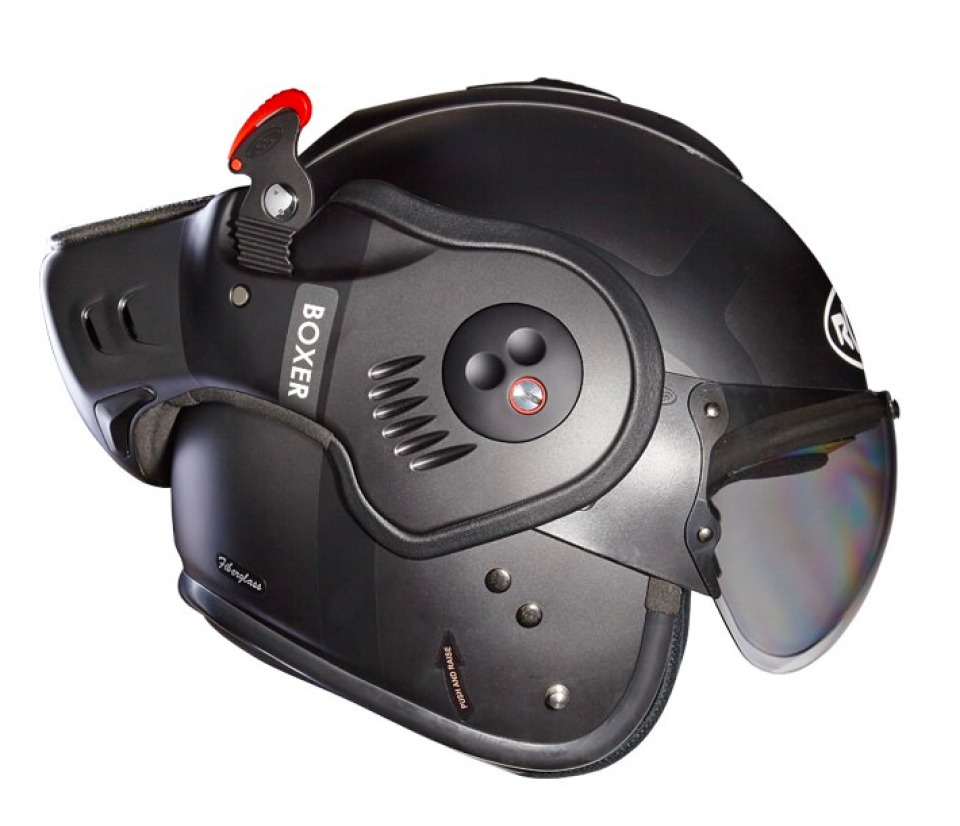 The Boxer also had drawbacks due to its design - not the best ventilation and waterproofing, hand latches with which the first generation of helmets had problems, and which required attention when opening / closing. It was a hard task while riding and required a habit.
The manufacturer tried to solve all these problems at once in a new, somewhat revolutionary model of Desmo. For me, as, I think, for many, it has become a disappointment. The capricious opening mechanism, the heavier shell of thermoplastic and, what was decisive for me, the terribly ugly "outgrowths" on the sides, inside of which was the mechanism and which turned the helmet into a "mushroom". The Desmo 2 model did not save the situation, the problems remained the same. Having received a helmet from France after the warranty repair, I sold it. But the dream of an ideal helmet is still warm in the soul.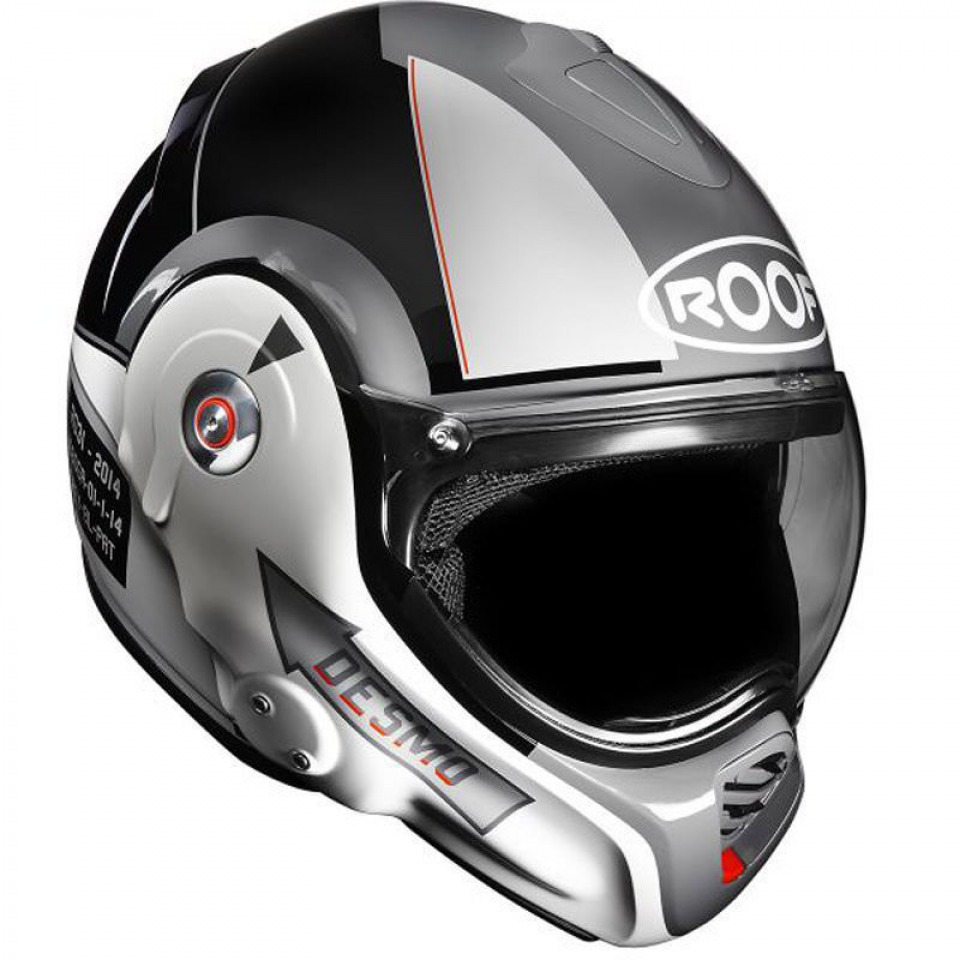 So, meet Boxxer Carbon. And now some facts):
- Shell of carbon and fiberglass,
- Weight 1550 grams,
- Automatic mechanism for fixing the jaw part,
- Improved "double-sided" seal,
- Visor with blowing and anti-mist coating,
- "Adaptive" internal upholstery,
- Improved ventilation.