Picked up my brand new bike after my old one was let down by the dealer.
On Easter Bank Holiday Monday, my partner went out for a ride on our bikes with the aim to drive along the Thames "sea" front during sunset. We were a little early so we pulled in for quick 15 minute break. When we went to leave, my Lexmoto Michigan had completely died. I tried for a good hour to bump start her, but she refused to turn over.
I had to ride my partner's bike home to pick up Jumper leads and then back to jump start my bike from her bike.
On the way home, the bike died in the middle of a roundabout and nearly caused a serious accident.
After a lot of arguing between the dealer, the manufacturer and myself, I agreed for them to buy it back off me for a price I didn't have the energy or mental strength to argue with.
And so the hunt for a new bike began.
After many weeks of searching with little joy, we visited our local Honda dealer. They had a CB125F in stock (hadn't even been dealt with) and we're willing to give me a deal I couldn't refuse. it was more than I wanted to spend, but we decided that it would cost less in the long run.
Today, I picked up the bike after I called them on the off chance yesterday to see if it was ready. They hadn't Valeted it yet, but we're happy for me to pick it up. Sadly the lovely British summer wasn't on the cards, but at least the rain had stopped. I thoroughly enjoyed my brief 10 miles ride home and have been beaming from ear to ear since (or would be if I wasn't so tired).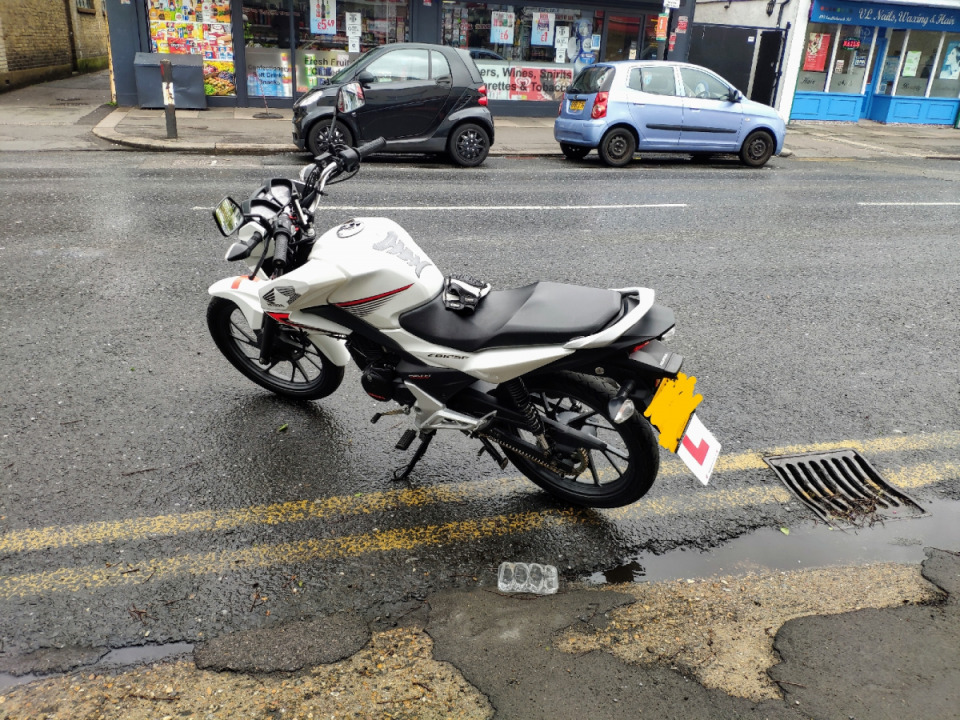 My new stead has been baptised Fledge, named after the first flying horse in Narnia.
0


Follow
1.6K