If you love boxer-engined motorcycles, but not made by BMW, this amazing project will inspire you to create your dream bike. Meet the MadBoxer Subaru WRX, powered roadster built in New Zealand.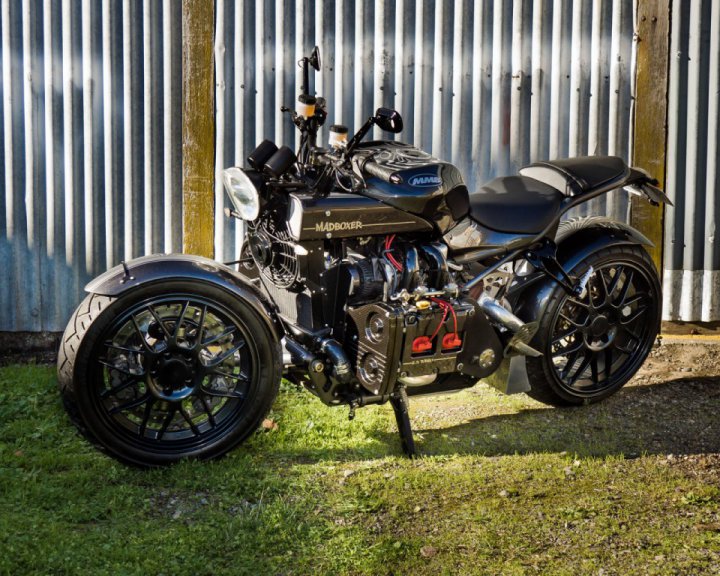 The fantastic project started back in 2009, when a designer Ian McElroy created a series of Solidworks CAD drawings for a bike named "Kickboxer", the prototype of the idea to make a Subaru WRX 2.5-liter powered motorcycle.
The idea was so awesome, that it made the news all around the world. And a toolmaker from New Zealand, Marcel van Hooijdonk, decided to turn the project into a real, working model. The first thing he did was to take the boxer engine, the wheels, some wood and a couple of beers to clear his mind. After Marcel laid out everything in order, it was obvious that the project is feasible.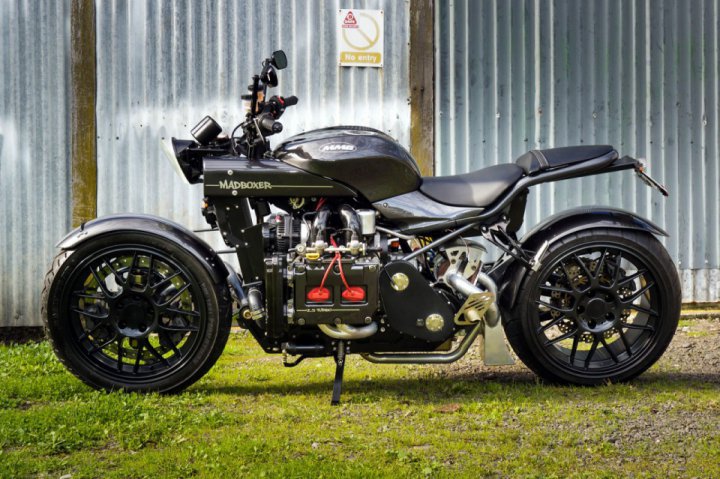 The most complex thing was to build the center steering and then approve it by New Zealand authorities. Next, the enthusiast mated the engine with a modified two-speed automatic transmission with torque converter, which has a gear switch on the left handlebar. The man didn't want any foot operated controls, so the rear brake handle is also on the right side of the bars.
The front brakes and coil overs were borrowed from Buell while the tank and seats were taken from various Japanese motorcycles. Other components, I mean the guards, steering components, chassis, swingarms and other small details were home made by the talented craftsman.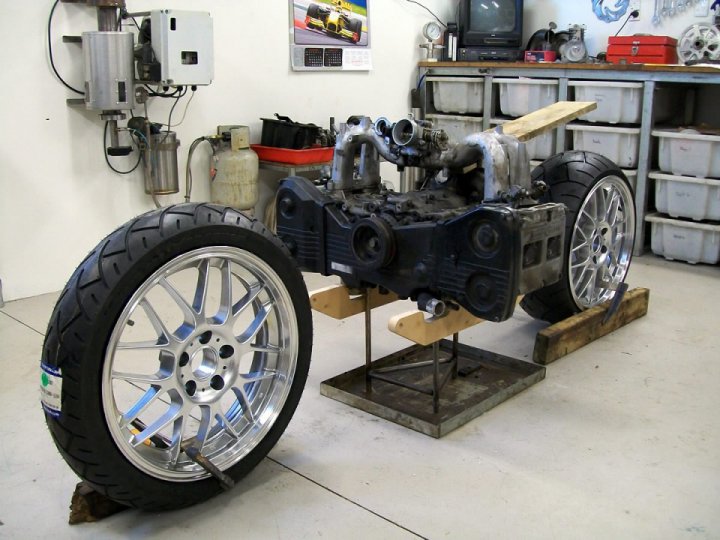 Another question was the electrical equipment. All of the lithium ion battery and the electrics had to be hidden under the seat, where space was very limited. Then Marcel said he would solve the issue in a year.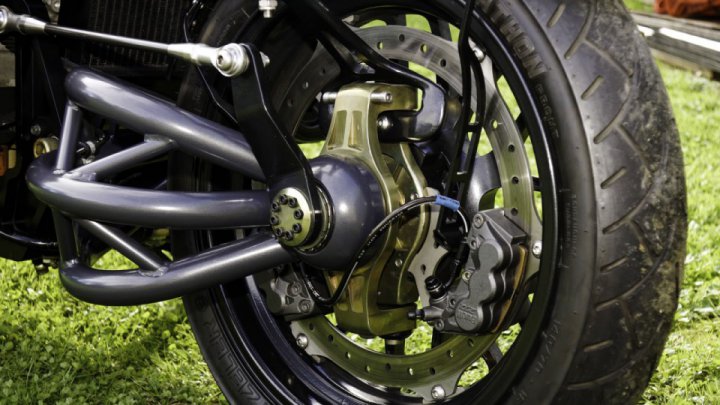 Join the community of motorcycles and people
Moto Riders Universe app is the best way to stay informed about what's going on in the moto community — whether it's finding a good news, planning a local event, or sharing safety tips. There are so many ways our moto-buddies can help you, just use this easy way to connect with them.