The Wunderlich S1000 RR "MadMax" is a totally reworked and apocalypse-ified BMW S1000 RR designed by Nicholas Petit and built by world renowned BMW experts, Wunderlich. The build was commissioned by tire manufacturer Continental to show off their new meaty off road tire, the Continental TKC 80.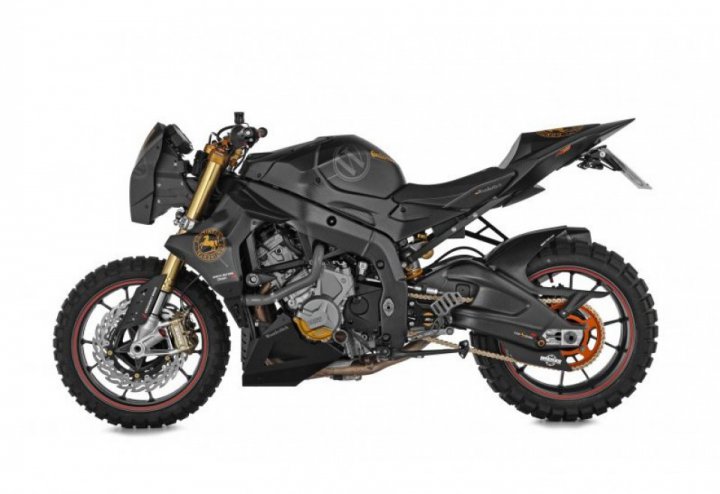 Designer Nicholas Petit went for a very clear post-apolcalyptic theme with the S1000 RR, all the original front fairing was removed, new custom mini-fairings have been fitted with carbon fibre being the flavour of the day.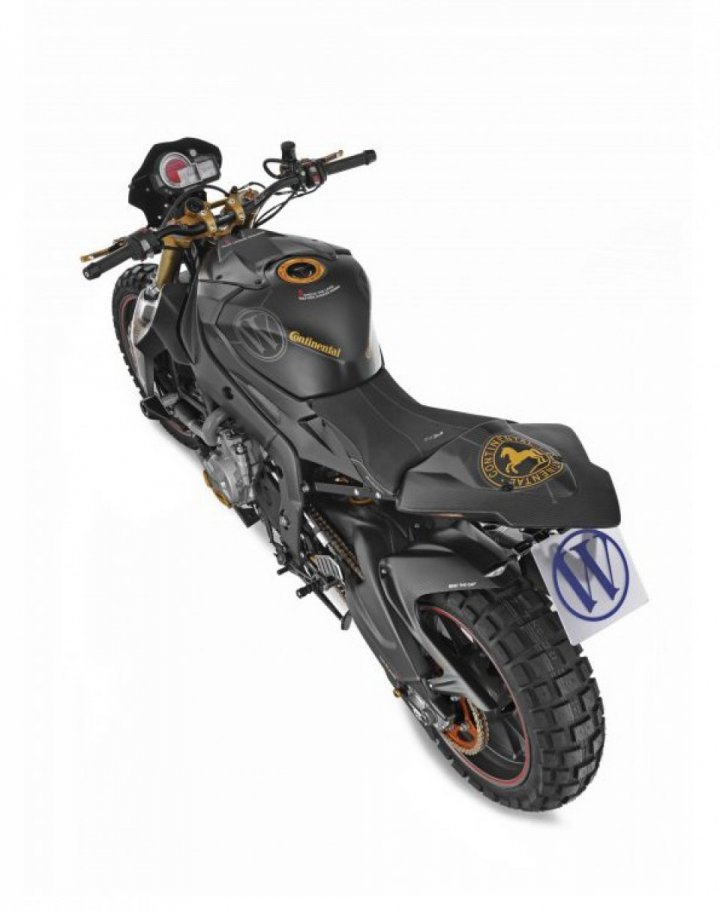 The bike retains its 200hp output, making this one of the most balls-to-the-wall off road bikes in the world and giving me the impression that very few people who aren't a member of Red Bull's stunt team could actually take this bike off road without imbedding themselves face first into an oak.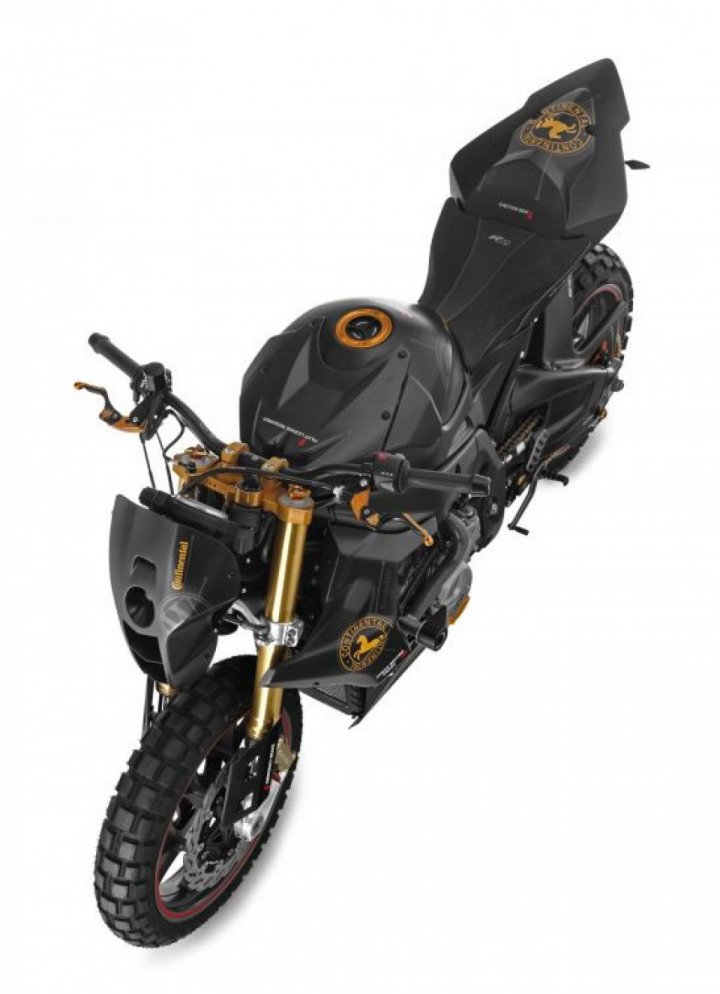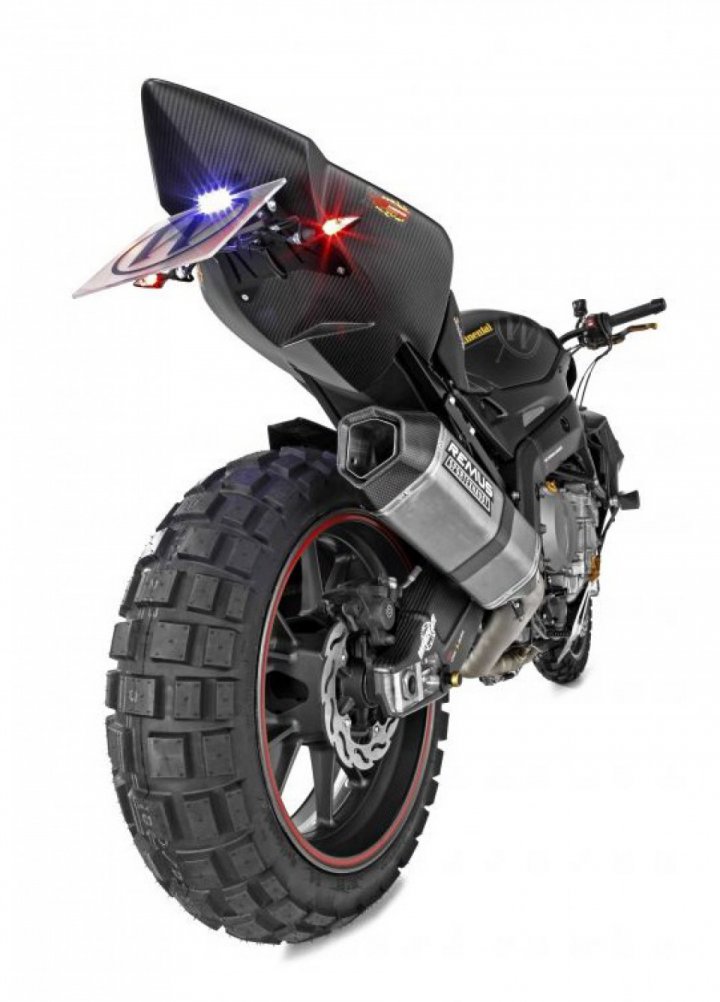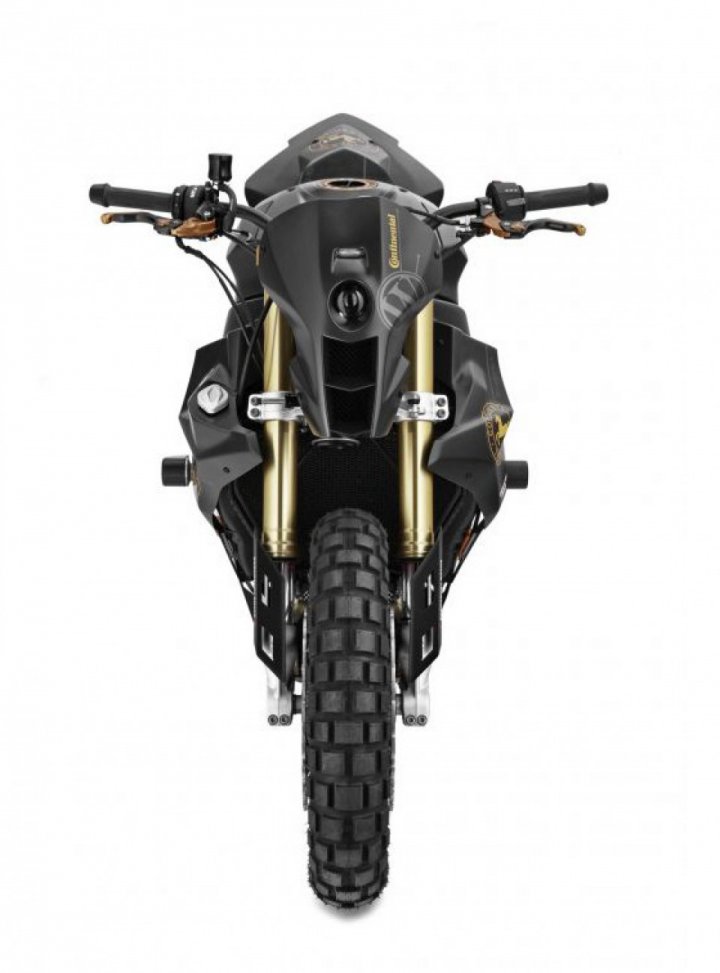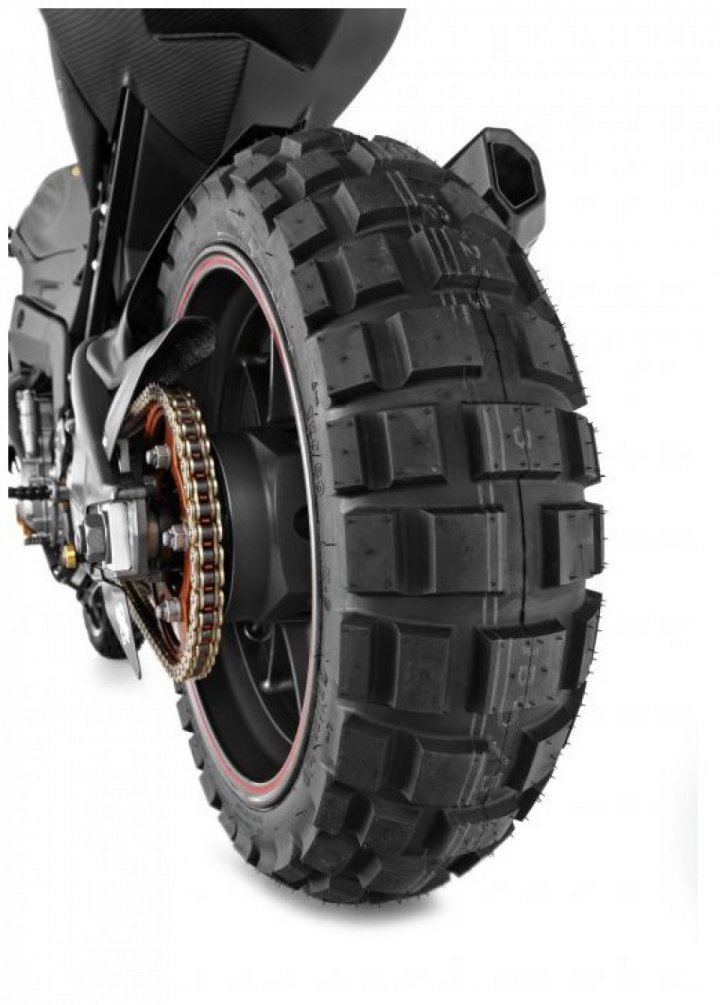 Via:silodrome + Wunderlich
#Moto #Bike #S1000RR #BMW #Custom