In 1969 NASA began testing Honda's 90cc 'monkey bikes' as a vehicle for the lunar expedition. Soon they were replaced by electric bikes. Now Suzuki announced its plan to continue the space race by backing "ISpace", a company that plans to build a city on the moon by 2040. Suzuki will fund two lunar missions that will take place until 2020.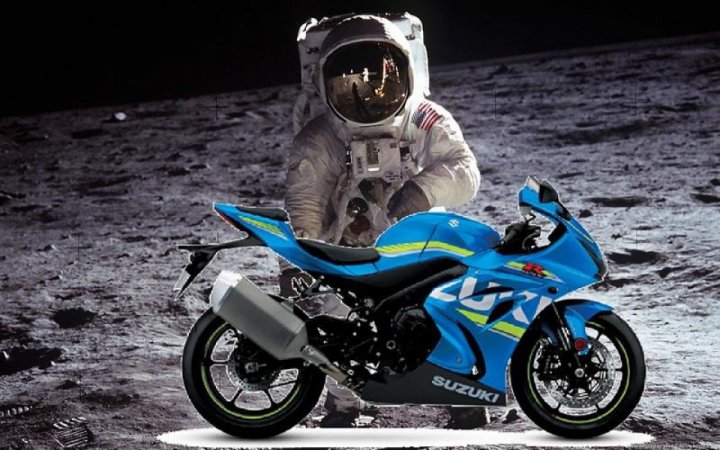 "ISpace" is a Japanese tech company that currently manages team HAKUTO which is participating in the Google Lunar XPRIZE. The company plans to organize two lunar missions, that will eventually land its special lunar lander on the moon's surface. Suzuki supports the project, being a co-founder of ISpace. The lunar lander will be developed and improved to provide regular transportation services to the moon. Thus they plan to begin moon's colonization.
Everything written seems to be an absolute fantasy, not connected with reality. Nevertheless, the project is invested and we might even get to see a few GSX-R1000 motorcycles on the moon's surface.
Suzuki is one of the big companies that has shelled out finances for its moon colonization plan. Also the project is supported by Konica Minolta, Development Bank of Japan, Japan Airlines, and Tokyo Broadcasting System.
According to ISpace, by 2040 there will be at least 1000 people inhabiting the earth satellite and will have over 10,000 visitors every year.