The SV650 is a roadster mid-size, it is agile and manoeuvrable. Equipped with an excellent water-cooled 645cc V-twin, it takes full advantage of this tonic engine. However, we rarely see her in the customization workshops. There are few achievements in the style street tracker with this motorcycle. What makes this preparation unique. The base chosen for the project is a 2000 model, recognizable by its frame made up of rounded tubes. The use for which the production motorcycle was intended was the city on a daily basis, and Antti, has decided to stay in this continuity.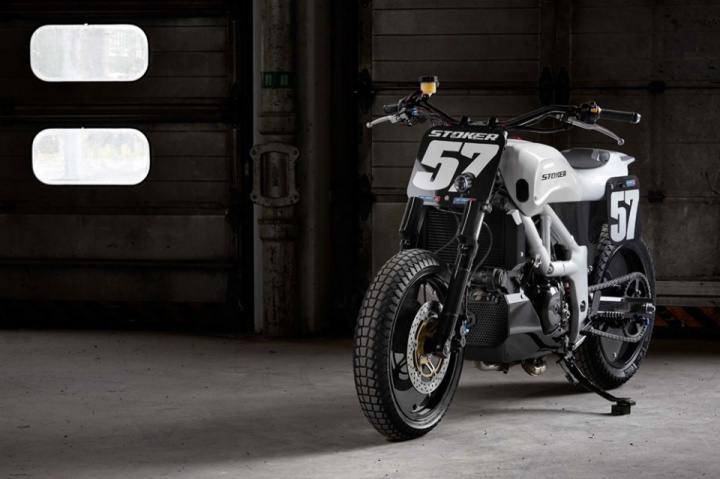 The Finn managed to eliminate 5 kilos (165 to 160 kg). In addition to making it lighter, he lowered the bike by replacing internal fork components and incorporating a set of pre-load adjusters. An adjustable rear shock from a Kawasaki ZX10R is also added. Finally, the bike retains 17-inch rims, but receives Michelin tires. Supermoto Rain.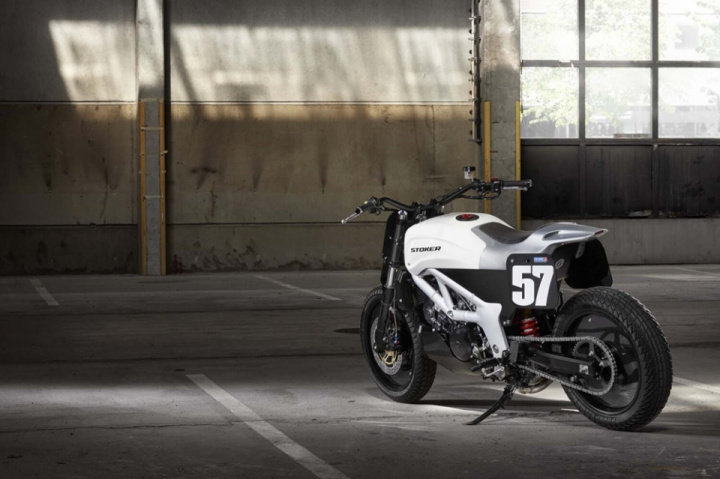 To improve performance, Antti shortened the final transmission ratio and chose a quick-pull throttle. Then, the Finn redesigned the air box and made new 3D printed radiator covers. The original exhaust system is replaced by a line two in one at the end of which is attached a type double silencer GP. And finally, for more discretion and class, Antti fully painted black engine.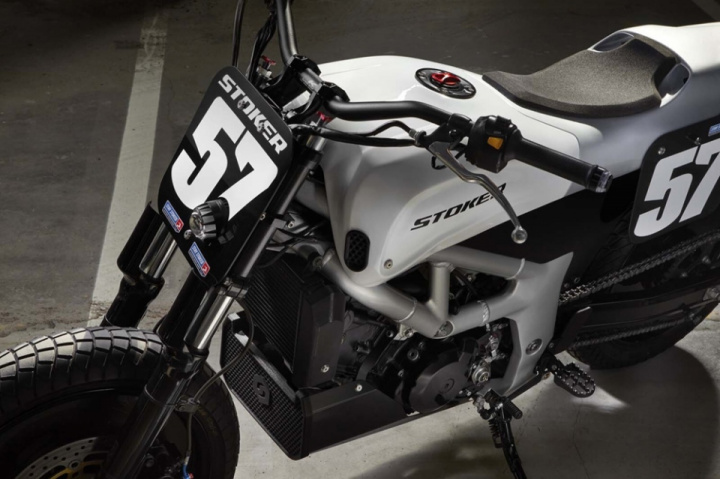 For the rest of the design, Antti chose white at the front and gray at the back. The body is made in a composite monobloc epoxy. The Finn favored the smallest rear headlight approved for the road. Equipped with flat track handlebars Do not laugh, the tracker side is even more reinforced.
Project details:
Stock frame
led optics
inlet printed on a 3D printer
titanium exhaust, Y-type pipe
understated fork with new internal parts
rear shock absorber from Kawasaki Ninja ZX-10R