The legendary MotoGP racer and Italian veteran Valentino Rossi continues to race at the highest level and celebrates his 39th birthday during day one of testing in Thailand.
Rossi won the 125cc title in 1997 and 250cc title in 1999. In 2000, the Italian made his premier-class debut on a 500cc Honda and took second place, behind Kenny Roberts. The Doctor easily won the 500cc title next season and was champion of new MotoGP series in 2003 and 2004.
In 2005, Valentino moved to Yamaha and sensationally won the champion title. In 2006 his run was finally broken by Nicky Hayden, in 2007 – by Casey Stoner. Rossi and Yamaha continued to work hard, and they both returned to the top in 2008 and 2009.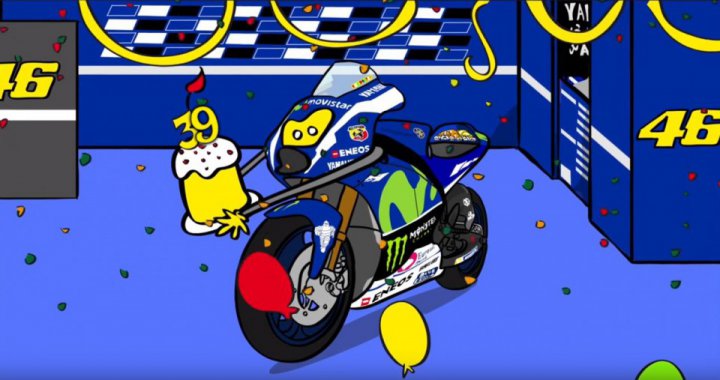 In 2010, Valentino broke his leg, and then moved to Ducati - this period of the career of the Italian is considered to be the most unlucky. He returned to Yamaha in 2013 and revived his career. During his second chapter at Yamaha, Rossi finished as title runner-up in 2014 - 2016. The Doctor failed the championship last season, although he celebrated his victory in Assen.
"I said that I want to wait until after all the tests because first of all I want to understand my level," - Rossi said. - "If everything goes well, I will re-sign!"
We wish Valentino health and long years in the Grand Prix.