In Austin, Valentino missed a great chance to win. The Italian was handed the lead, but Alex Rins was faster. The Doctor lost 0.462 seconds and finished second.
"I have mixed emotions", - said Rossi. - "On the one hand, it's a shame because I haven't won for a long time. Here I had a great chance. On the other hand, I'm pretty satisfied with another good race.I performed at a high level during the whole weekend, and was also good during the last weekend in Argentina. 20 points I scored are really important for the championship, therefore there are more advantages than disadvantages.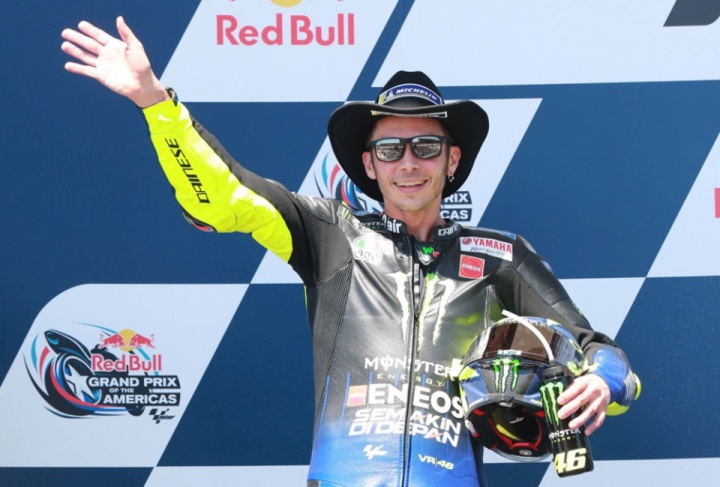 "I tried to stay close to Marquez because I think that he would try to escape. I tried to ride well, stay close to him, but he was a bit faster than me. But anyway, I feel comfortable and I was good. After Marquez crashed, I was a little bit surprised sincerely and I think is a good opportunity to win. I tried to ride at the maximum, to ride smooth."
"It was a good race because we are fast. My problem is that Rins at the end was faster. He rides very well. He's good in braking. I thought I can attack him one time on the last lap, but unfortunately I did two mistakes in braking and I take a little bit of disadvantage. But anyway it remains a good race."