Suzuki has filed patent applications for a semi-automatic transmission system, which is probably developed for the new generation of Suzuki Hayabusa. The Japanese manufacturer has filed three patents, which describe various aspects of the technology.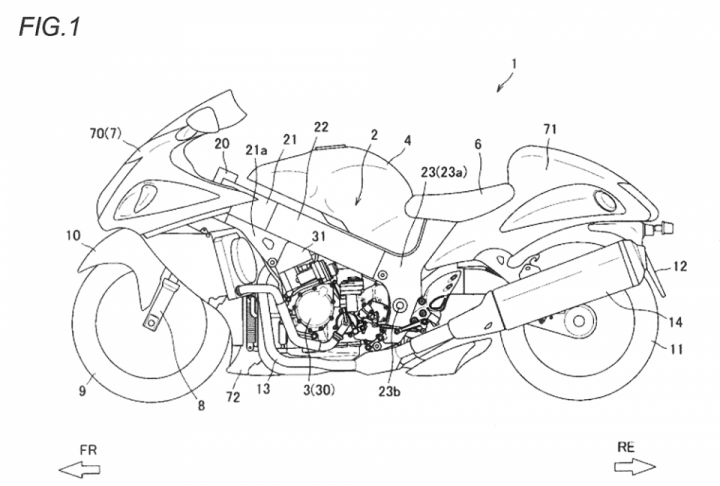 Patents are registered in Japan, USA and Germany. The patents are credited to Hideaki Takahashi, who has several other patents related to Suzuki transmissions. The patents describe the use of actuators to control the clutch engagement and the shifting of gears. The result is a semi-automatic transmission. The patents focus on the positioning of the actuators, compact design and air cooling.
The pressed shift pedal sends a signal to the ECU to initiate a gear change. In order for the rider to feel the effect of switching, they created a special click mechanism, which is described in detail in the patent and simulates the feel of a traditional manual gear shift.
The patents say that the concepts can be applied to other motorcycles or other types of vehicles, but the Japanese use an illustration of the Hayabusa as the example.