Any custom work involving Suzuki's most popular model, the Hayabusa, doesn't go unnoticed. Moreover, conversions are also a controversial subject, as many consider the Busa can't get any better. However, there are some conversions that stand apart and worth being mentioned as soon as you discover them.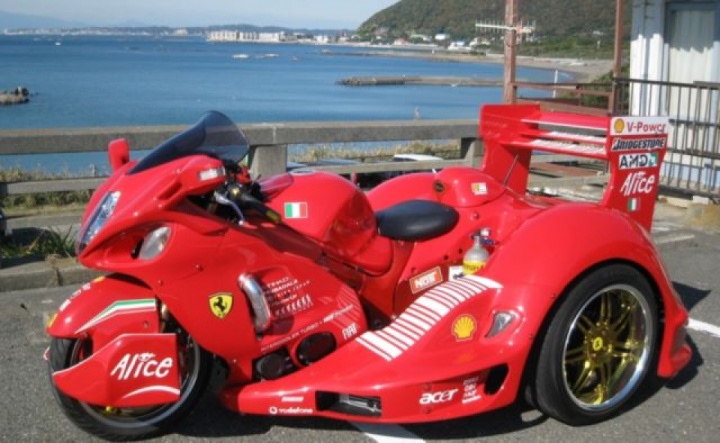 Such an example comes from Yokohama, Japan, where a man has done a breathtaking conversion that even Ferrari can't help but appreciate. The man in question converted a Suzuki Hayabusa into a custom, unique Ferrari Trike.
Specifically, he used a Busa as base and created a frame that kinda' looks like a Ferrari F1 race car. The custom trike even features replica Ferrari F1 graphics on the rosso corsa paint.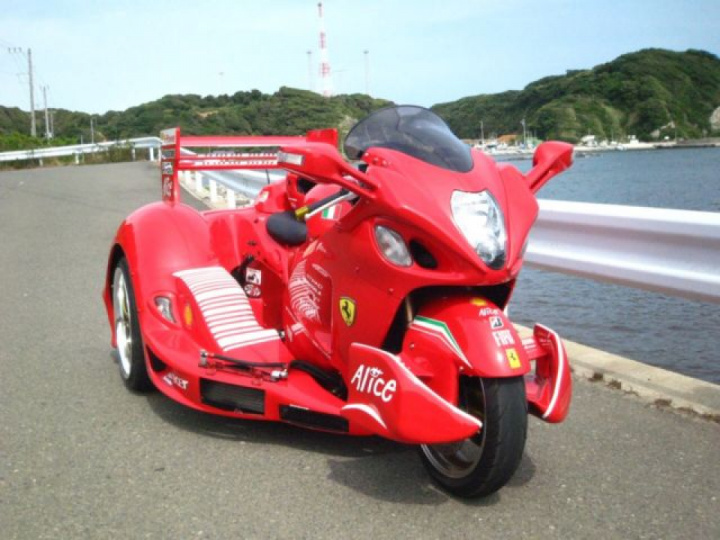 The now three-wheeled Hayabusa hasn't been tested for performance yet, so we aren't able to provide you with any details. For example, on how fast it sprints from 0 to 100 km (62 mph) or the trike's top speed.
Dubbed F1 Hayabusa Ferrari, the trike resembles a Ferrari F1 car and was first presented last year in Tokyo. Unfortunately, the trike will never make it into production.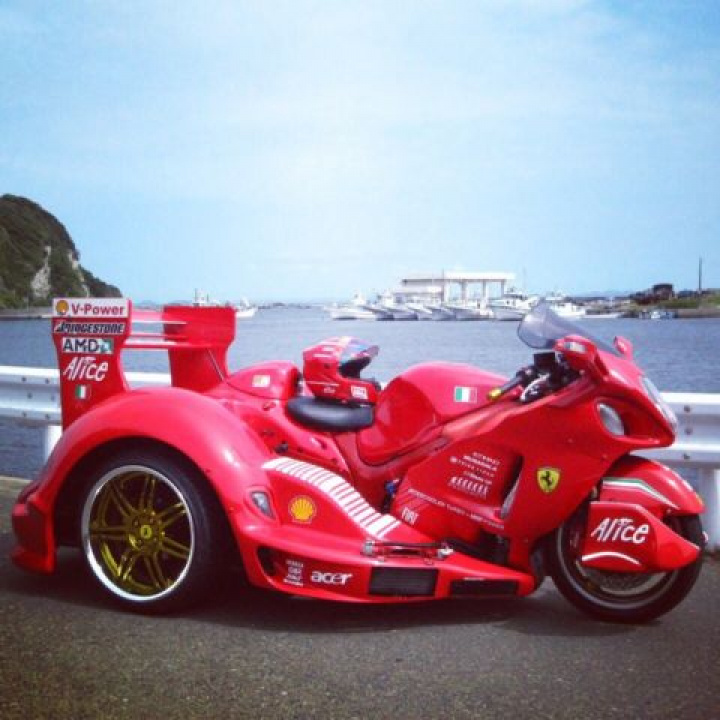 While the renown Italian automaker Ferrari has appreciated the conversion and has told its creator it was okay for him to make his own fan vehicle, he is not allowed to produce and sell any copies of his F1 Hayabusa Ferrari.
Its creator says he was contacted by Ferrari after they saw videos of the trike on the Internet. One of these videos, with all conversion stages, can be seen below this article.