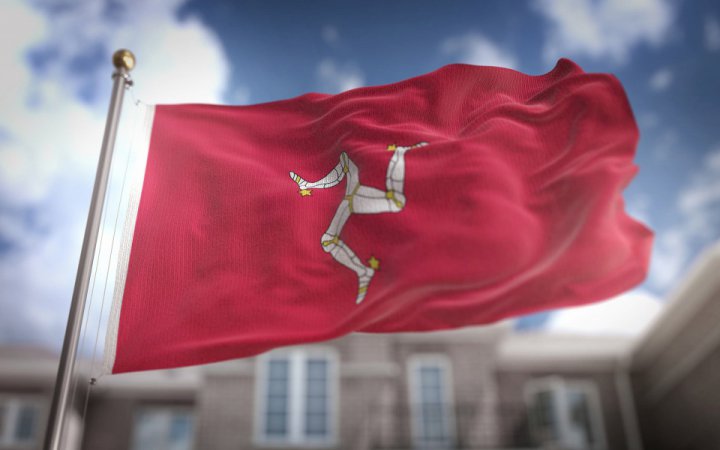 It has much more than just a confusing flag Credit: GETTY
During the last week of May and the first week of June, the public roads on the Isle of Man are closed for the greatest motor race on earth. Here's why you should visit the legendary TT.

1. Frightening proximity
All modern circuits are designed with spectator safety in mind. Sand traps, tyre walls and catch fences ensure that a vehicle should never reach the crowd. Unfortunately, this also has the effect of removing spectators from the action. If you go to a Formula 1 race or a World Endurance Event, it can be hard to gauge the speed of the vehicles as they rip around the circuit. Yes it's still enjoyable, but it's hardly exhilarating.
Thankfully, there are no such measures at the Isle of Man TT. If you want to stand on the outside of a 160mph bend, that's your business. Granted, some 'Prohibited Areas' have been added over the years, but by and large you're free to stand where you please. Personally, I'll never forget sitting on a grass verge at the end of the 190mph Cronk y Voddy straight. As the bikes flashed by, flat out in top gear, the sensation of speed was unreal. It felt like you could literally reach out and touch the riders. Don't believe me? Watch the video above.
2. 200mph+ top speeds
At National race tracks like Snetterton and Thruxton, 200bhp superbikes can briefly reach speeds in excess of 180mph, but at the Isle of Man TT, riders frequently exceed 200mph. At the 2006 TT, Kiwi rider Bruce Anstey set the unofficial top speed record for the Mountain Course at 206mph (331.525 km/h). This was later matched by James Hillier riding the insane 300bhp Kawasaki H2R on a 'demonstration lap'. Frightening.
3. Unbelievably close racing

This weekend's MotoGP race at Jerez was a close run-affair, сhampionship leader Andrea Dovizioso (Ducati Team) took first place in FP1 at the Gran Premio Red Bull de España. The Italian drove the fastest lap in 1 minute 39.268 seconds with Marc Marquez behind the Italian in just 0.007 seconds. But this pales into insignificance when compared with the TT.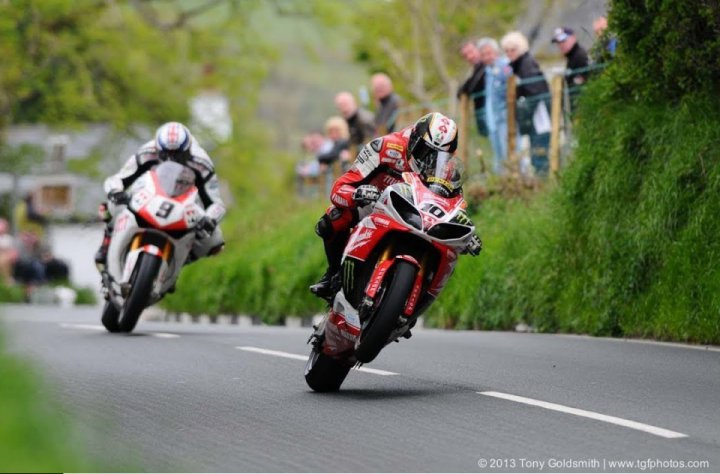 For example, back in 2012, New Zealander Bruce Anstey took the win from Aussie Cameron Donald by just 0.77 seconds in Supersport Race One. And what makes this feat even more remarkable is the fact that the race was one hour and twelve minutes long. That's 150.92 miles of racing!
4. Access to the paddock and riders
Back in the 1960s and early 1970s, spectators had full access to drivers/riders and their exotic machinery. Unfortunately, as sponsorship has increased, so has the level of corporate responsibility. As a result, the stars of the show are now kept locked away - only brought out for press conferences and interviews.

This is not the case at the TT. The paddock is open to the fans so you can watch the bikes being worked on in real time. The riders can be found roaming around with a cup of tea in hand (especially Guy Martin), and everyone is super approachable. My girlfriend and I even shared a beer with John McGuinness after the closing award ceremony at the 2013 TT. Could you imagine doing that with Lewis Hamilton?
5. You can buy race-spec machinery from your local dealer&
In 2013, Michael Dunlop set the Superstock lap record at an incredible 131.220mph average. That's bonkers when you consider that the bike was essentially a stock Honda Fireblade on road-legal tyres. For perspective, the overall lap record, set by John McGuinness on a full blown £60,000 superbike is only 12 seconds faster with an average speed of 132.701.
6. You can ride/drive the circuit flat out
You could be the biggest Manchester United fan in the world, but the chances of you having a kick-about at Old Trafford are slim to none. At the TT, however, you can ride the same circuit as the racers. And not only that, thanks to the Manx parliament, there are no speed limits once you're out on country roads.

In addition, during the two weeks of the TT, the Mountain section that runs from Ramsey to Douglas is turned into a one way road. Not only does this cut down on the number of fatal head-on crashes, but it also means that you use all of the track, erm, road…

Text credit: carthrottle.com