The Classic TT race of the Isle of Man is going to be a real paradise for all Honda RC30 fans.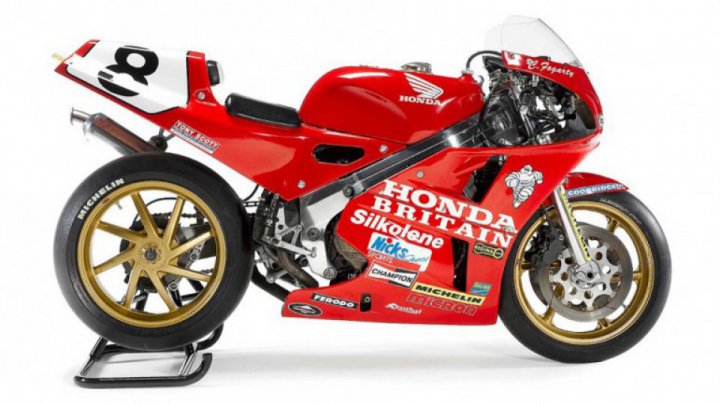 Its racing history began in 1987, when Honda released the racing version of the Honda VFR750. The prototype was called Honda RC30. The Japanese manufacturer created a truly cultic motorcycle, although there were no significant technical breakthroughs. Besides, the engine was not the most powerful in this class, but the bike was well-controlled, solid in the corners and was surprisingly successful. The model was officially produced until 1990. By then, the list of the race wins was countless.
This anachronistic race bike is a perfect match for the archaic Isle of Man race track, well known as the "most dangerous race track in the world" or "the only real race left in the world." Honda RC30 is well suited for twisty roads, narrow alleys. The length of the entire route is 37.4 miles, a perfect place to race along trees, houses, and pubs.
The RC30 played an important role in revitalizing the Tourist Trophy races after the Grand Prix officially left the Isle of Man over safety fears. Many sponsors then switched their attention to Formula 1 racing, which significantly slowed the development of motorsport down. The legendary Joey Dunlop on the Honda RC30 then showed the world at what speed it is possible to pass these roads. The multiple TT winner got the first victory of the Honda RC30 at the Tourist Trophy in 1987, and also set a lap record.
To celebrate the 30th anniversary of the RC30, Honda will present the whole collection in a "pop up museum" at the Classic TT at the Isle of Man. It will be dedicated to many rare motorcycles, racers, history and riders. I mean riders, who won races and set records on the Honda - Steve Hislop, Phillip Mccallen, Carl Fogarty, Freddie Spencer, etc.
The Classic TT Race is run alongside the modern Supersport TT and Superbike TT races every August on the Isle of Man. The classic race is open to bikes built before 1972, and post-classic bikes up to 1992.
#Moto #Bike #RC30 #Honda #Sportbike #IOMTT