Triton is a cult variety of custom bikes. The combination of a Norton featherbed frame and Triumph twin motor has become the basis of the café racer movement. In the 60s speed fans combined the best chassis with the best engines.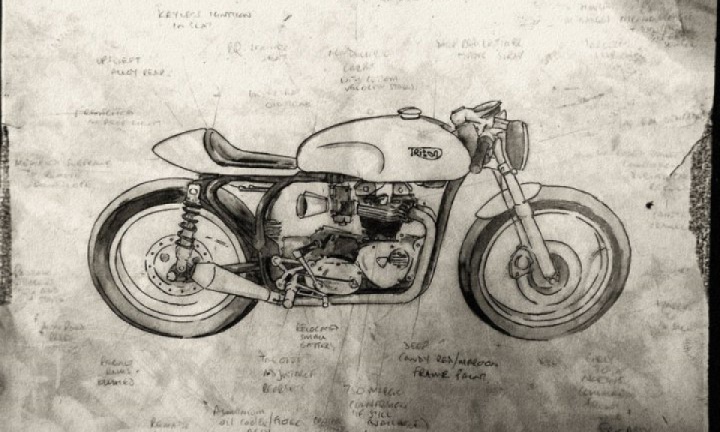 Nowadays, you can find a lot of motorcycles, that will top most Tritons. The owner of this beautiful motorcycle, presented in the photo, has a lot of fast and cool motorcycles in his garage (Honda RC30, RC45, Ducati Panigale R and Desmosedici RR, Triumph T120). Despite this, he reached out to Tom Simpson and Alex Chesson of Foundry Motorcycle, based near the small cathedral city of Chichester, West Sussex.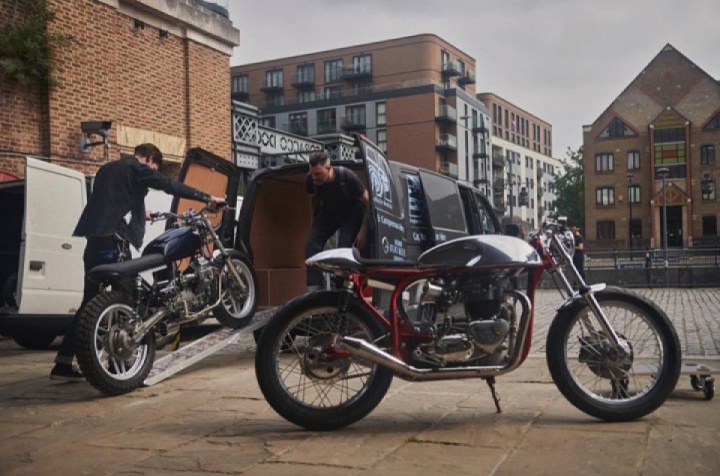 Specification:
engine: Triumph T120 Bonneville 1963, restored + Routt 750 set;
frame: Norton Dominator Slimline 1961, restored and modified;
Foundry footsteps;
Foundry subframe;
Foundry saddle;
Foundry side stand;
a new lightweight swingarm to fit a 110 wide rear tire;
Triumph T140 fork + new Fastec Custom Racing yokes with a Motogadget Chrono classic tacho;
front wheel: Triumph T140 hub and brake setup, Morad 19" rims;
rear wheel: Norton hub, Morad 18" rims;
Avon Cobra tires;
YSS shocks;
Aluminum Foundry bodywork;
a set of Dell'Orto PH36 pumper carbs.