The Harley-Davidson motorcycle brand organizes a custom works competition "Battle of the Kings" and it continues to become more popular. As you can remember, this year the custom-battle implies a number of restrictions. For instance, this season the clients have to complete the built within a strict budget of $7,340, and at least half of this sum must be spent on original tuning and HD Dark Custom accessories. In addition, Harley allows dealers to make use of one of the seven selected models: Iron 883, Forty-Eight, Roadster, Street 750, Street Rod, Street Bob and Fat Bob. Let me remind you that all 250 dealers of the Battle of the Kings from 21 countries participated are divided into separate regions. The top five works in each region are selected by online voting. A Grand Final will take place in November and the finalists with their bikes will go to Milan's EICMA exhibition, where the "Custom King" will be crowned.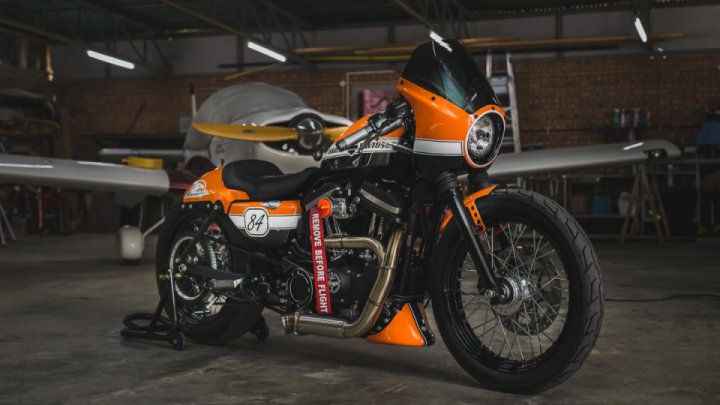 Looking through the custom works, I found a custom Sportster 84 ROCKET, created by Richco Harley-Davidson, a brand dealer in Chiang Mai, Thailand. As the Richco guys admit, over many years of working with custom bikes, they managed to create a lot of unique motorcycles for their clients. However, among these motorcycles there have never been a drag bike and participation in the Battle of the Kings was the occasion to create such a device.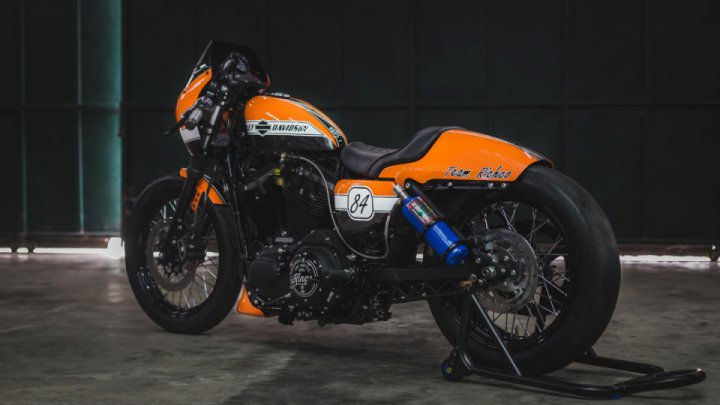 The Sportster Iron 883 model was chosen as a donor. Richco Harley-Davidson guys built a completely redesigned swingarm to install racing slick, an elongated fender, a front fairing, a plow, and nitrous oxide tank. It is not entirely clear whether NOS is working or it is a decorative element, but on the left hand console there is a big red "Go Fast" button. In general, the work of the Thais turned out to be interesting and harmonious and, I think, deserves our attention.