Greg Hageman is one of the OG custom motorcycle builders of our time, he's been at it since the early 1990s and he's produced builds that have been so influential that motorcycle manufacturers have based new production bikes on his designs.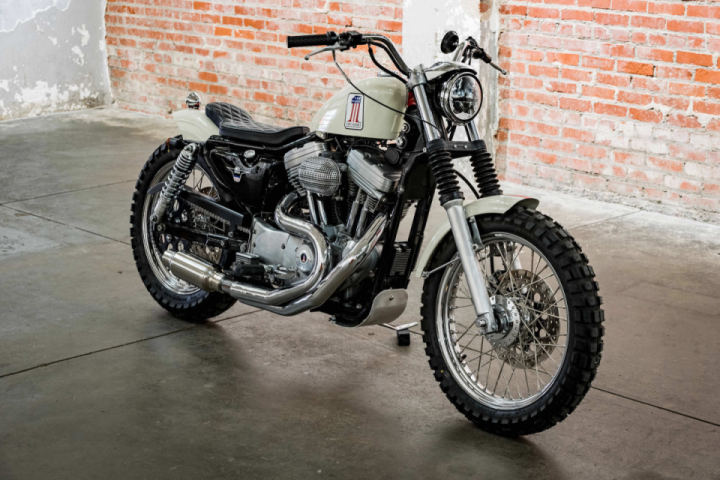 He's not one of those custom builders who spends more time on Instagram than in the workshop, and he's never recorded a moody self-promotional video with showers of grinder sparks and slow motion garage door openings. He's just Greg, and he loves motorcycles.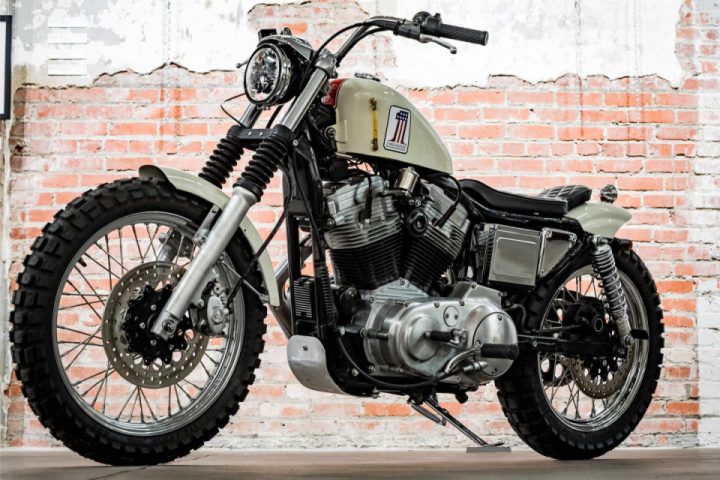 This love started back in the 1970s when at the age of 10 his sister sat him on a Honda CB100, he could only just touch the ground but once he'd ridden it they could barely pry his hands from the grips. Once he reached adulthood Greg worked at a local Harley dealership and took just about every training course he could, eventually becoming a Master Level 5 Technician and acquiring over a decade of experience working on a wide variety of bikes.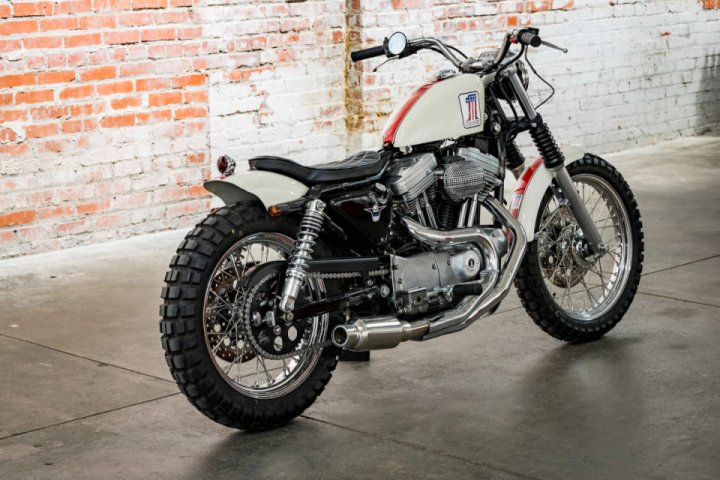 Eventually Greg set out on his own, establishing Doc's Chops and then changing the name to Hageman Motorcycles once his own name had become well-known thanks to appearances on a number of television shows as well as countless magazine and website articles.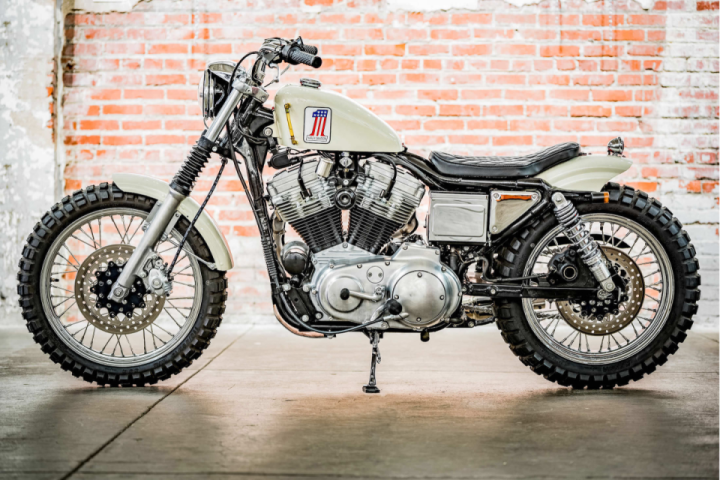 The custom Harley you see here is a bike very close to Greg's heart as he built it for himself. Though he's built bikes from a wide variety of marques, the Harleys of the AMF years have always been a favourite, troubled as they may have been few can argue they weren't iconic.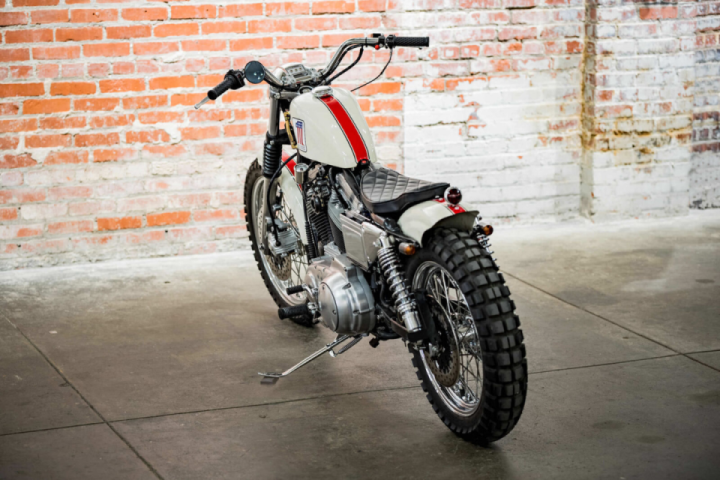 When I asked Greg about the influences for this bike he said:
"I grew up in the 1970s, and I'm really attracted to the AMF-era Harleys, but I'm fully aware of the issues that come with them. I love taking modern bikes, and making them look as it they came from a different era, but still are modern reliable."

"The influence of this bike is the 1971 Sportster, the paint, decals etc. are all derived from that bike. Another big influence was Evel Knievel, this bike screams Americana, rough and tough, red, white and blue. Something Evel would have been proud to ride in the day."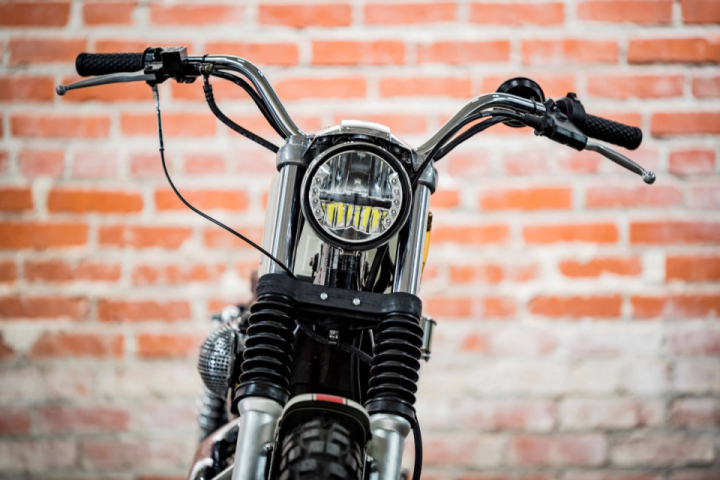 The build started with a relatively low-mileage 1995 Sportster with a slew of bolt on parts that Greg calls "chopper wannabee" additions. The bike was disassembled and the engine/gearbox were comprehensively rebuilt, a new set of wheels and hubs were laced with stainless steel spokes, a belt to chain drive conversion was fitted, and Kenda Big Block dual sport tires were fitted.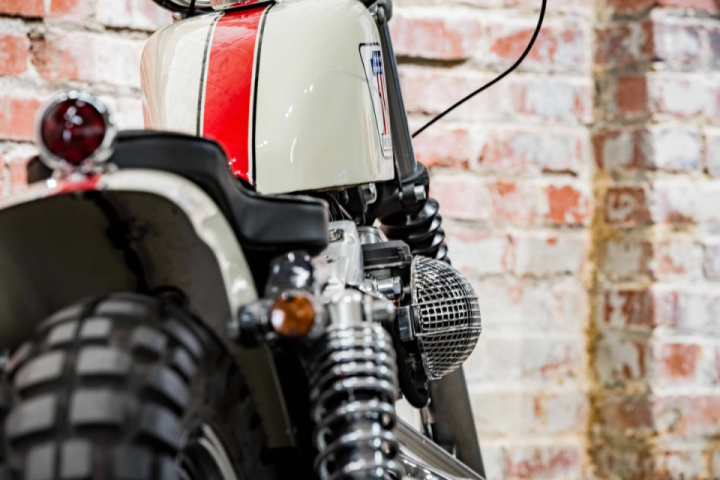 A set of flat track-style handlebars replaced the aforementioned ape hangers, and the handlebar controls were all simplified. A new 2-into-1 exhaust was fitted, as was a side-mount speedo, LED indicators, an LED headlight and brake light, adjustable nitrogen charged rear shocks, rebuilt front suspension, a bespoke skid plate, an AMF-style front fender, and the paint work was done by& Moe Colors from Tampa, Florida.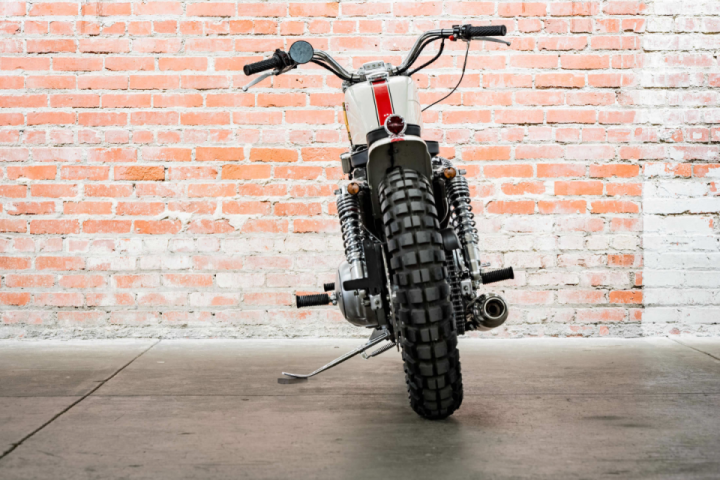 The finished bike is a quintessential Sportster with all of the rough and ready American charm you'd expect from a Hageman build. If you'd like to see more of Greg's work you can visit his website here.
Credit: Silodrome