Aside from being one of the highest paid actors based in Hollywood, Keanu Reeves also runs a custom motorcycle shop called Arch Motorcycles which he opened up back in 2006 with Gard Hollinger (who Keanu approached beforehand to customize a Harley-Davidson). Keanu started riding motorcycles quite late in his life compared to other riders who usually start riding crotch rockets in their teens. On the surface, Mr. Reeves seems like a pretty chill dude but if you dig even deeper, it turns out he is frostier than we previously thought! It is absolutely no surprise that with his new-found (at the time) passion and the amount of dough he is cashing in, you can pretty much conclude that he has had the opportunity to own more than a few motorcycles.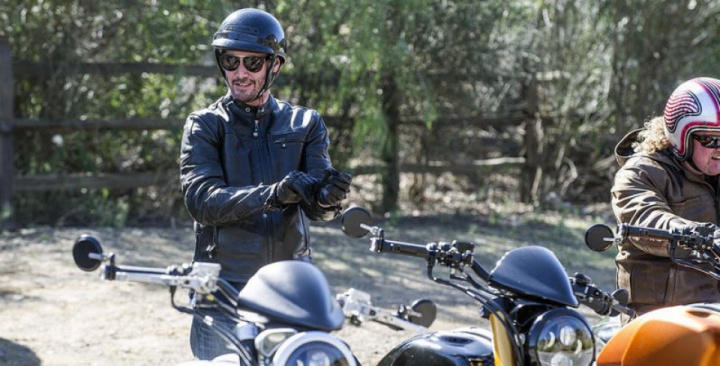 Keanu Reeves is not your average rider; our guess is he only wants to enjoy motorcycles that are full of character and not just your run of the mill, off the dealership showroom kind of 2 wheeled vehicle. A quick browse through the list of the motorcycles he has owned will tell you that he has a specific taste and he definitely knows what he likes. His collection is not monotonous, either. The John Wick star certainly is like that cool uncle that you always want to be with; it doesn't hurt that he looks the part too with his long hair and laid back vibe.
Suzuki GS1100E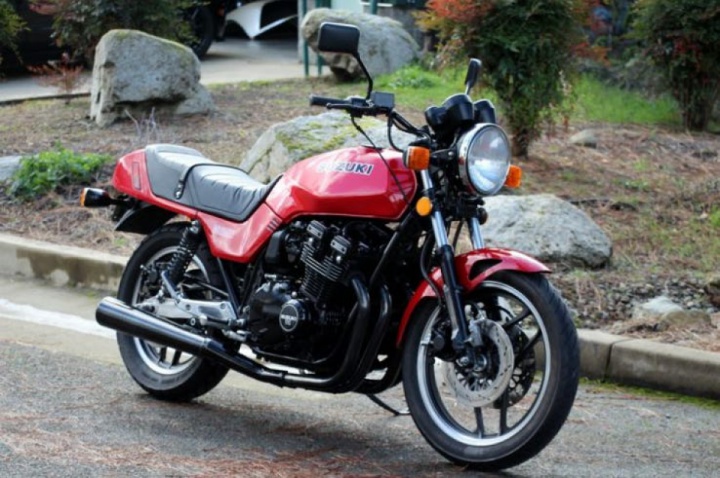 A perfect balance a la Thanos The Mad Titan is rarely achieved in something as free as a motorcycle. However, Suzuki had no problems achieving a balance between comfort and power.
A thousand cubic centimeters of displacement is already an overpowered engine for a bike, let alone if you add a hundred cc's more. A GS1100E was actually featured in an episode of Pawn Stars, as if we needed more proof of how collectible this vintage bike already is.
1974 BMW 750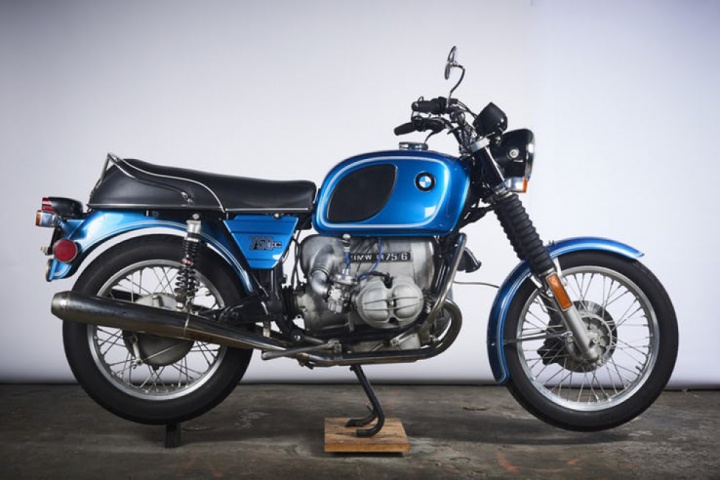 BMW does not only make great luxury cars, but they also produce some cool bikes as well. Keanu owns a 1974 BMW 750cc. Given the bike's aesthetics and riding position, we can safely assume that this is something he enjoys riding often.
A big and clunky bike such as the BMW 750 is enough to poke at the heartstrings of the famous actor. We bet it has all the bells and whistles of what a proper motorcycle in the '70s should have.
1973 Norton Commando 850 MKII Roadster
Bought way back in 1987, more than half a decade before your boy Post Malone was born, Keanu grew up loving Norton motorcycles; who wouldn't? There is a distinct feeling and sensation of driving an old vehicle with all the miles it has racked up over the many, many years of its existence.
Classic cars are more attractive and sought after compared to the newer counterparts, and this is also true for motorbikes. The absence of all the modern safety features such as an Anti-lock Braking System and electronic driver assistance system is something different from the newer bikes on sale today.
Kawasaki KZ 900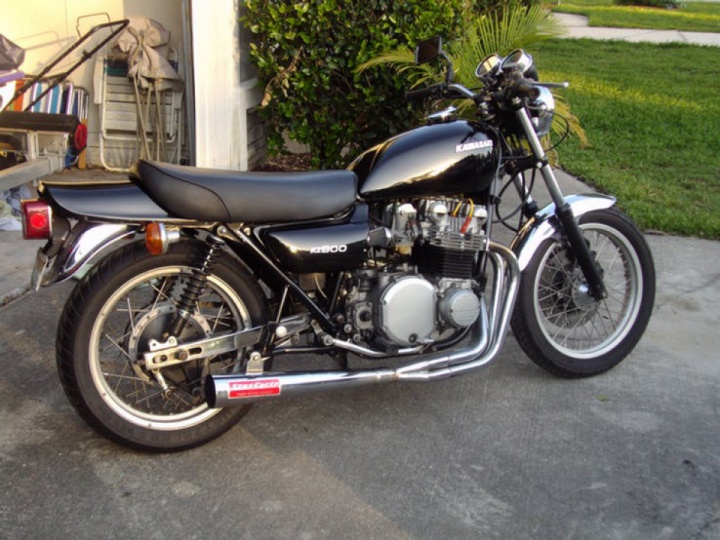 In case you missed it, we are starting to see a pattern here. Keanu Reeves has a certain peculiarity to him and it extends to his love for motorcycles. He likes classic bikes that do not necessarily have speed and acceleration as a priority. Keanu would very much prefer to have a comfortable, chill ride rather than knitting up mountain twisties.
Well, he does prefer motorcycles as his main mode of transportation (instead of a boring iron box on four wheels), so it makes sense that he values an easy bike to live with more than a dedicated track monster designed for the young.
Arch Motorcycle KRGT-1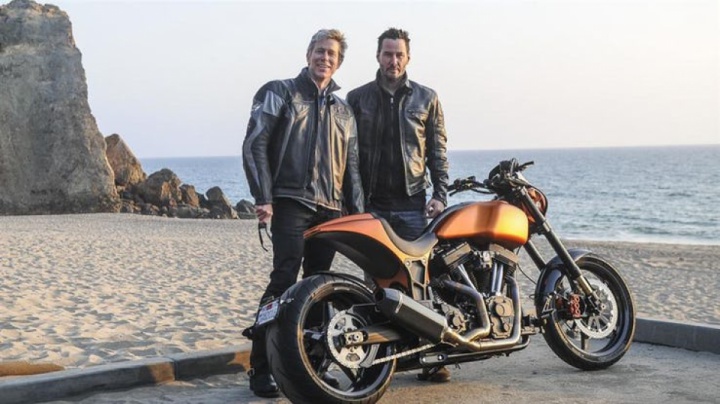 This is Keanu's go-to motorcycle these days but unfortunately, his transmission blew up which is why it was seen in the factory during an interview with GQ. A blown transmission is not something you see often in motorcycles, especially in newer ones so there are only about two possibilities on how it happened.
Either the John Wick star pushed the bike too far, or the transmission was poorly built in the first place. I don't know about you but I am going for the former; better not be going around saying bad stuff about Arch Motorcycles unless you want the Baba Yaga ("Boogeyman" in Russian) to come for you.
1984 Harley-Davidson Shovelhead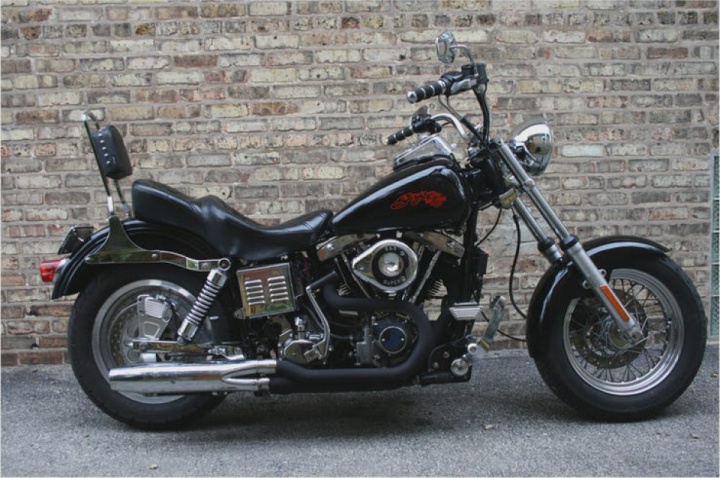 One can never go wrong with the tried and true Harley-Davidson brand. The bikes they made in the hippy years of the '80s were certainly something to behold. With that said, a certain bankable A-list Hollywood actor by the name of Keanu Reeves just could not get his hands off of a beauty like an '84 Shovelhead.
Nothing really compares to riding a classic Harley on a nice day with the wind in your hair and the sun in your eyes. Even the vibrations and the smells of the road become treasured memories once the helmets are kept and the ride is over.
Moto Guzzi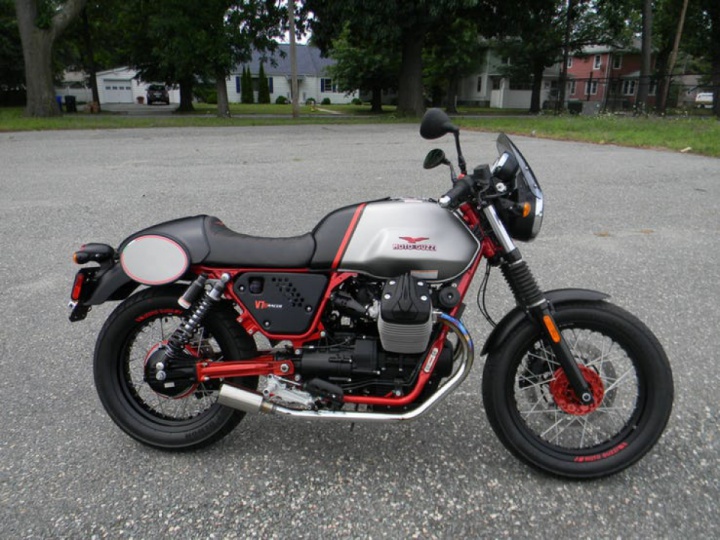 Much of the world is not aware of the oldest European motorcycle manufacturer in the world. Founded way before most of our grandparents were even born, this Italian company could be considered like The Godfather of motorcycle-making.
Keanu owns a respectable Moto Guzzi which reinforces the assumption that Keanu Reeves has an exquisite taste for motorcycles. The immense history and quirkiness of the brand are just too much for our dear friend to pass up. Given the shape of the Moto Guzzi, it certainly has had an influence on how the final result of the Arch KRGT-1 ended up looking like.
Harley-Davidson Dyna Wide Glide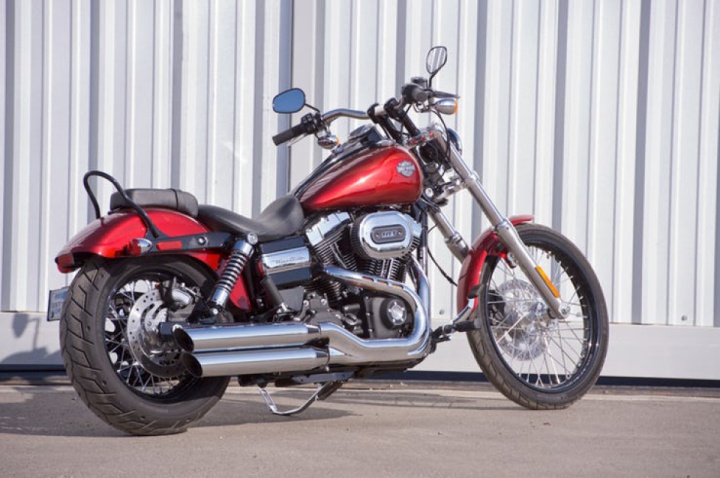 As fate would have it, Keanu met the co-founder and co-owner of Arch Motorcycles, Gard Hollinger, when he wanted to customize his own Harley Dyna Wide Glide. They initially did not agree with each other about the Harley, which prompted the both of them to sit down and talk about the course of action for the bike and out of the blue, the two of them hit it off and wanted to start their own motorcycle company.
Their first prototype was based on the Harley Keanu brought in and that resulted in the Arch KRGT-1 bike, an awesome motorcycle in its own right.
El Diablo West Coast Chopper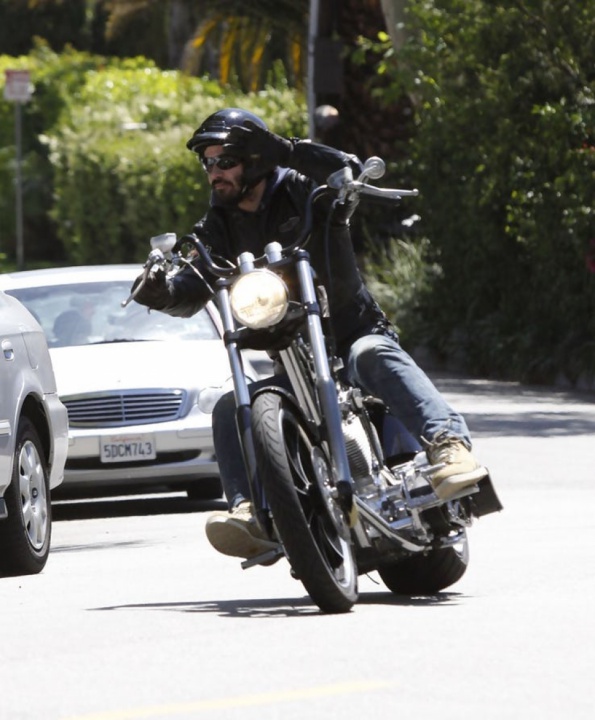 It does not take long at all before one can assume that Keanu Reeves likes Choppers. The El Diablo built by West Coast Chopper is not quite the same as the ones they make at Arch Motorcycles; instead, they pick out the best characteristics of their favorite categories of bikes and out them, they turn it into one amazing package.
This particular chopper is something Keanu clearly loves driving around the streets of L.A. He did grow up admiring rugged bikers, which likely explains his fondness of the style.
Kawasaki ZX10 Ninja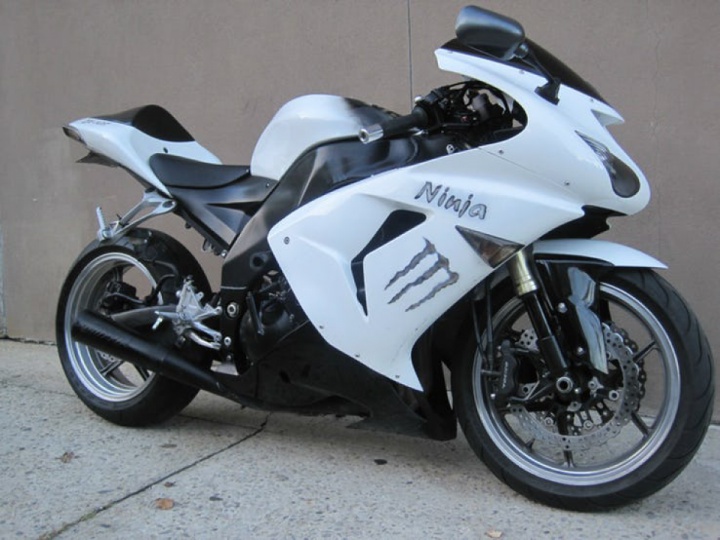 Keanu uses all of the ZX10's power out in the track where the public is in no risk of getting hurt while he pushes his driving skills to the limit (as we all should). Along with his Yamaha Ninja, he showed off Gard Hollinger's track pony, an R1, and an Aprilia (which is driven by another cool dude who works at Arch Motorcycles).
In all honesty, men aren't grown up boys, they are just boys with much cooler toys to play with.
2019 Arch 1S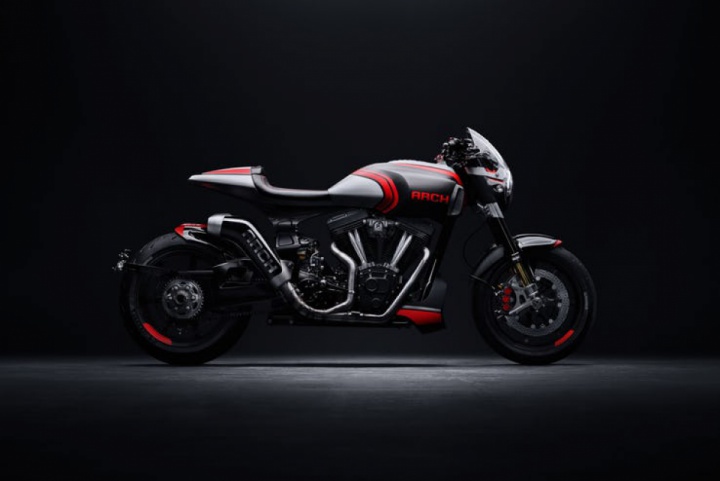 Keanu himself admitted that the Arch 1S is in quite an unfamiliar category, "If the KRGT-1 is a performance cruiser then this motorcycle (Arch 1S) is like a performance cruiser sport."
Arch Motorcycles does not build full track monsters that you could go all out with at the local race track, they are more focused on the more leisurely rides which you can switch to more spirited driving if the circumstances call for it. They might as well leave the lap times to the superbikes and give all of their attention to what some people actually want – a fast cruiser.
Kawasaki 600 Enduro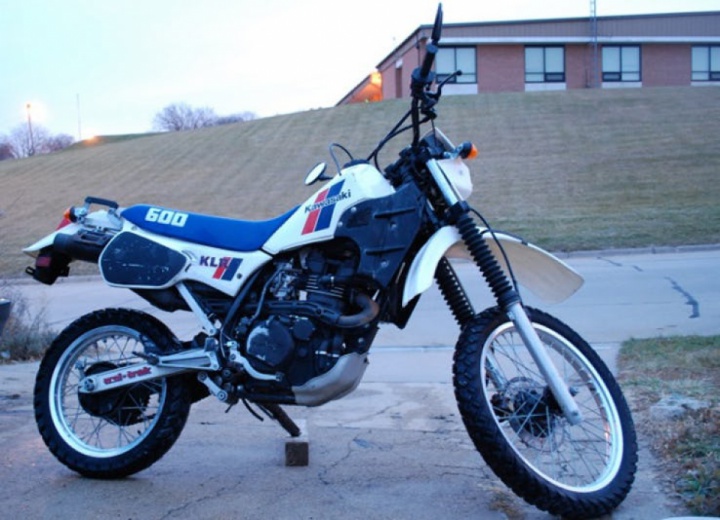 The first motorcycle Keanu ever bought was a Kawasaki 600 Enduro. He was in Munich, Germany filming a movie when he came across a woman riding a Kawasaki 600 Enduro.
From that point on, our dear friend was absolutely hooked at the ripe age of 22 years old. Fast forward to when he got back home to Los Angeles, he bought his own Kawasaki 600 Enduro and proceeded to add up the miles on it with a big smile on his face. It did not take long at all before he bought another motorcycle, a classic 1973 Norton.
Suzuki GSX-R 750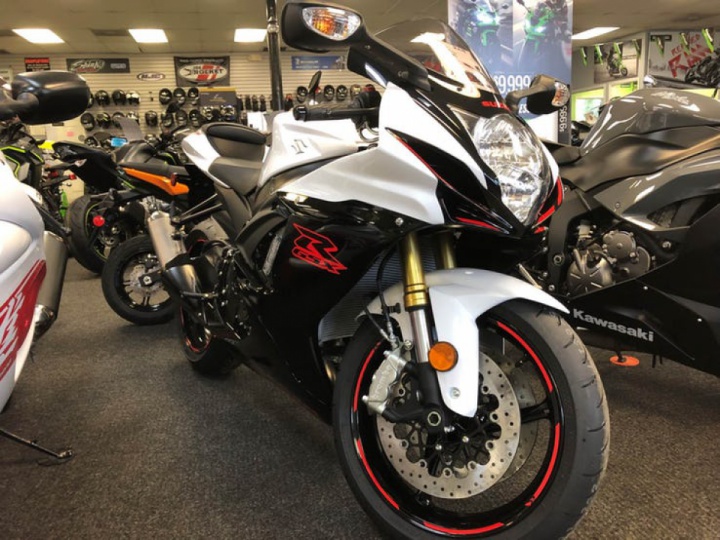 When Keanu started acting at the age of 15, he had no idea that he would end up living the life of a die-hard motorcycle enthusiast who goes through a phase of withdrawal when he goes about a day without being behind the handlebars of a 2 wheeled machine.
The star of the Matrix franchise does not speak much about his relatively mundane (compared to his other bikes) Suzuki GSX-R 750, but you can bet a pretty penny that he enjoys riding it as much as the next guy. Suzuki does have a massive following around the globe; surely Mr. Reeves knows what all that jazz is about.
2004 998 Ducati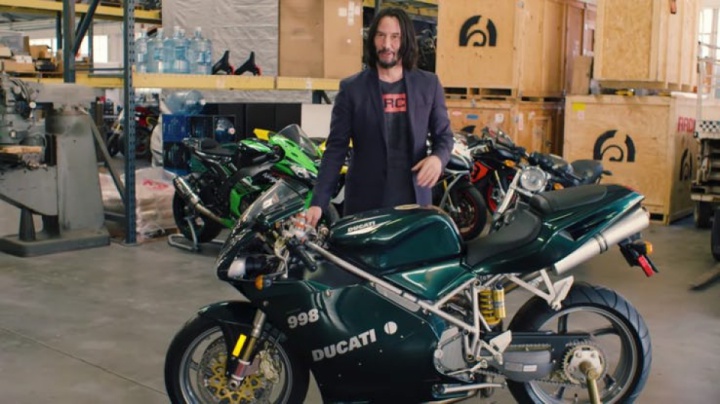 Perhaps one of the coolest bikes in his collection is a custom built Ducati that sports a unique green that takes inspiration from the Matrix Reloaded movie. For those who are not really into bikes, Ducati is like the Ferrari of the world of superbike manufacturing; if that's not cool then I really have no idea what is.
He showed the world this particular bike in an interview with GQ and he confirmed that it was actually the bike that one of his co-stars drove in a scene that involves riding the bike on top of a moving truck.
Arch Method 143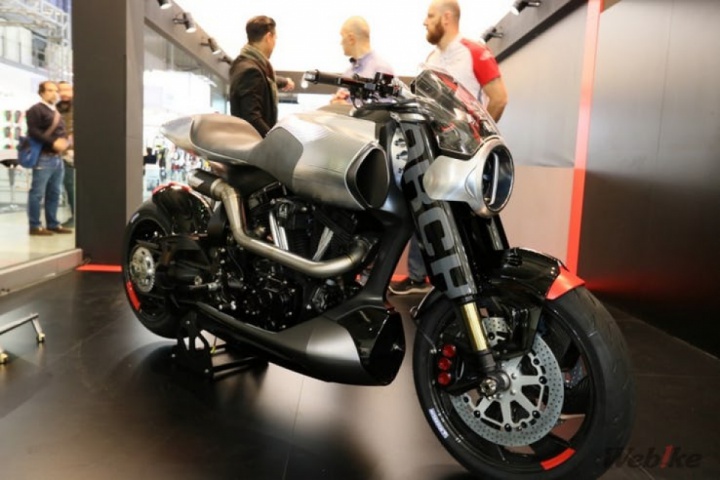 The latest addition to the Arch Motorcycles lineup is the Arch Method 143. It is not actually in full production as of yet, it's sort of like a concept bike if you will. Regardless, you could consider the Arch Method 143 as a bike in Keanu's collection. As you would expect, it costs more than the average German luxury car; people do pay a premium for superior motorcycles such as this one.
We doubt any owner in the future would have anything to complain about though assuming everything in manufacturing goes without a hitch. The seats are even customized to fit each and every rider's bottom.
Sources: maxim.com esquire.com rideapart.com geektyrant.com moneyinc.com thethings.com
Join the community of motorcycles and people
Moto Riders Universe app is the best way to stay informed about what's going on in the moto community — whether it's finding a good news, planning a local event, or sharing safety tips. There are so many ways our moto-buddies can help you, just use this easy way to connect with them.