The actor and owner of the company "Arch Motorcycle" took part at Tokyo Games Show 2019. The Cyberpunk 2077, the company's stand, could not do without a motorcycle.The actor was invited for a good reason: his new character Johnny Silverhand, a guitarist with a silver cybernetic arm, which helps the protagonist survive. His character has already been dubbed CyberKiana on the Internet.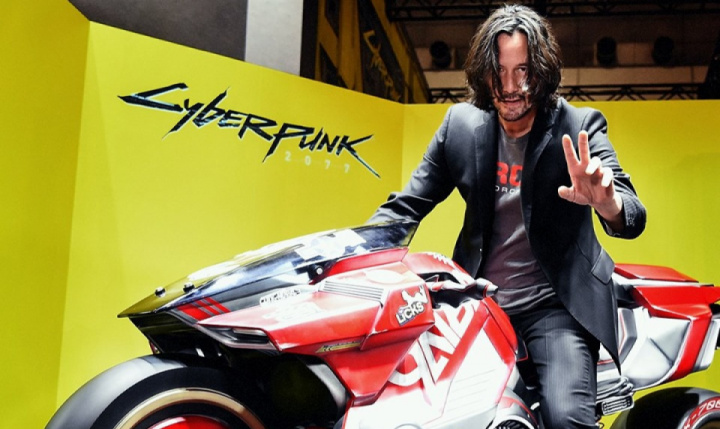 Since the project was completed in accordance with all the rules of the cyberpunk genre -with fantastic cars and neon-flooded streets, probably we'll see more than one cool motorcycle along with Keanu. We can even hope his company will build one of them in honor of the game, but for now we just have some shots from the show.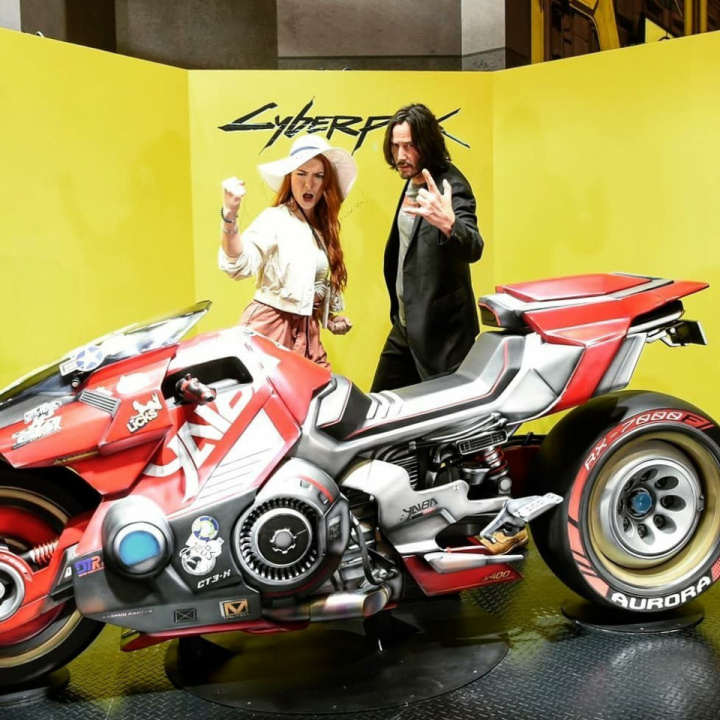 Some interesting facts about the motorcycle.
Yaiba Kusanagi is a motorcycle manufactured by Yaiba Corporation.
The bike made its debut in the E3 2019 gameplay demo.
In Japanese, the word "yaiba" means blade.
The name Kusanagi is possibly a reference to the protagonist of Ghost in the Shell, Major Motoko Kusanagi.
The red color and stickers on the bike is possibly a reference to the main vehicle in Akira series, Kaneda Bike.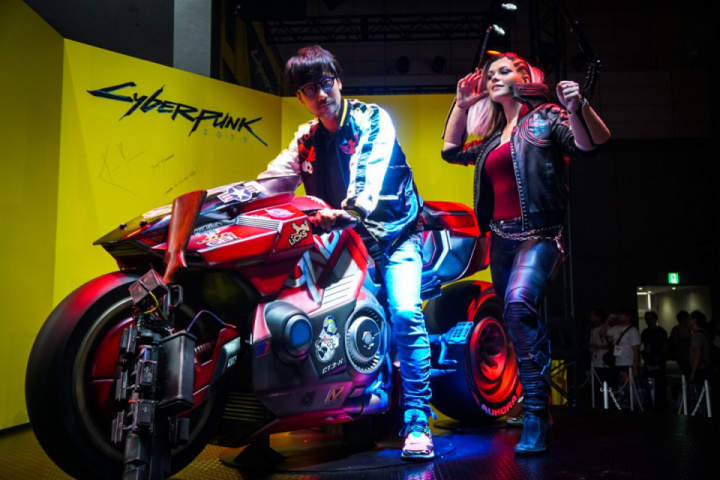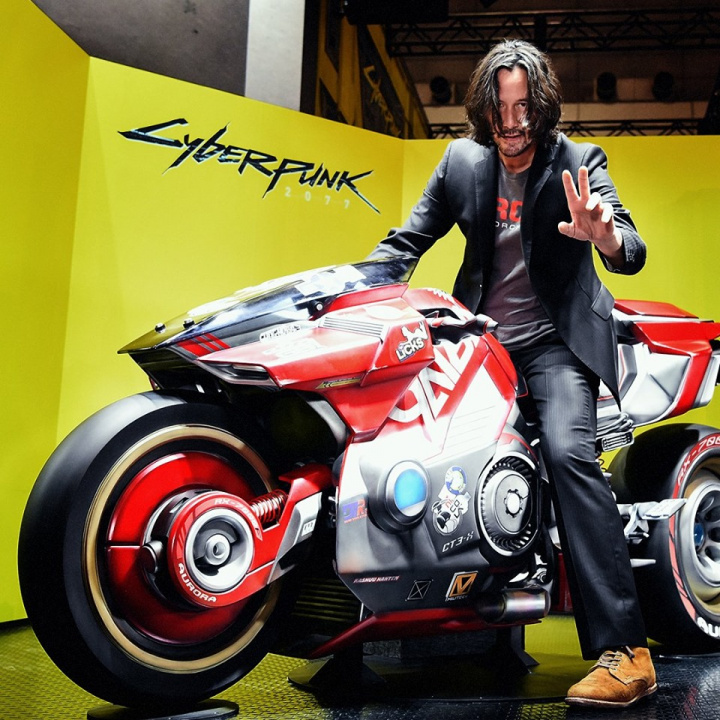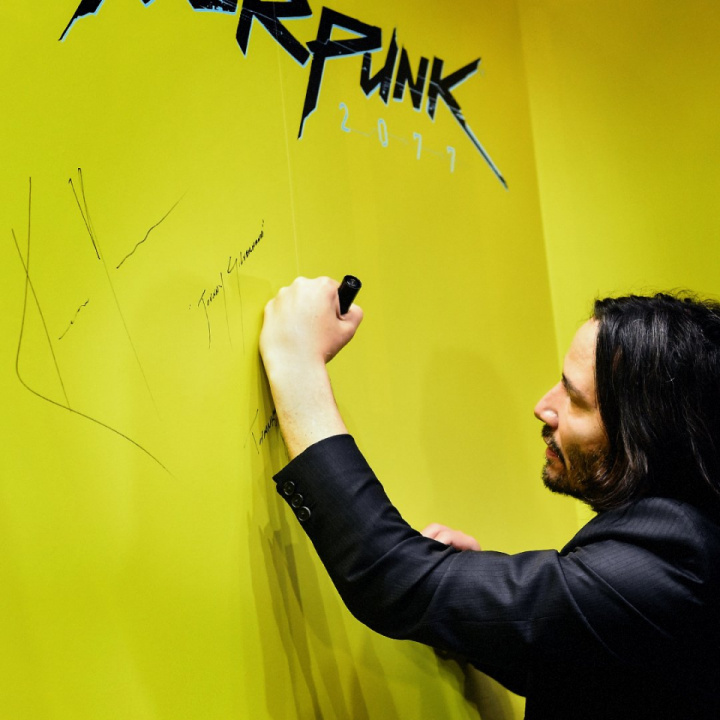 Join the community of motorcycles and people
Moto Riders Universe app is the best way to stay informed about what's going on in the moto community — whether it's finding a good news, planning a local event, or sharing safety tips. There are so many ways our moto-buddies can help you, just use this easy way to connect with them.