Meet Achilles! This bike is based on the new BMW R1250RS and built for the Sultans of Sprint competition.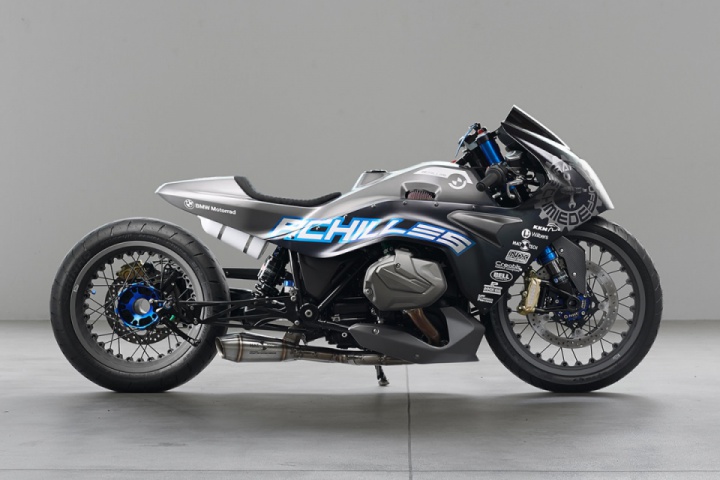 It is not enough to be fast to win an eighth-mile race - points are also awarded for the exterior of the motorcycle, the creativity and, let's say, the degree of imagination of the customizers. In terms of aesthetics, the Achilles is beyond questions - it is beautiful and strong asif its ancient Greek namesake. The project is based on the new BMW R1250RS with the 1,254 cc boxer motor (offering up 136 hp and 143 Nm), featuring BMW's new ShiftCam tech,which is effectively a variable valve timing system.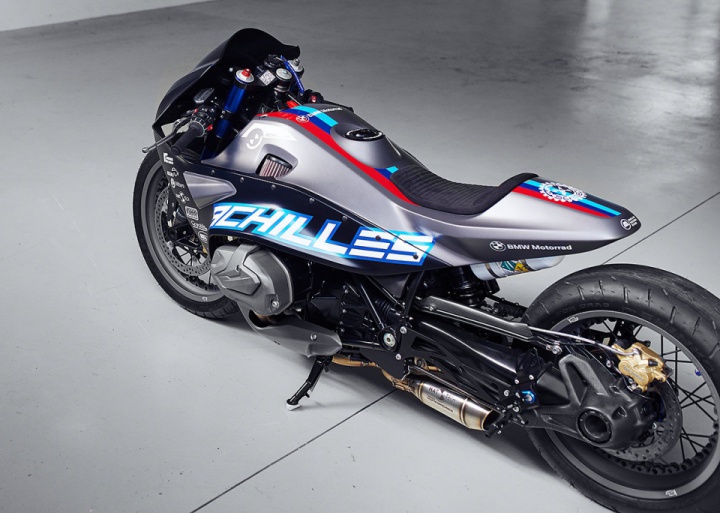 The bike was built by a Sultans of Sprint veteran, Philipp Ludwig, from the Kraftstoffschmiede in partnership with Man the Machines.A lot has changed in the design of the bike. Wilbers Suspension and a lengthened swingarm sent over custom made. The wheels are custom-built 19F/17R spoked items from Kineo, wrapped in Shinko rubber. It looks unexpected on the drag bike, but really stunning! The engine received a nitrous oxide injection system and a Hattech exhaust system.