The BMW Volkswagen Fikobike is a unique custom bike built by Dallas oilman Lee Fikes in the autumn of 1967, based on the stock BMW R60. Lee thought, that the 600-cchorizontally opposed twin was too sickly, so he decided to install a modified 1500cc Volkswagen flat-4.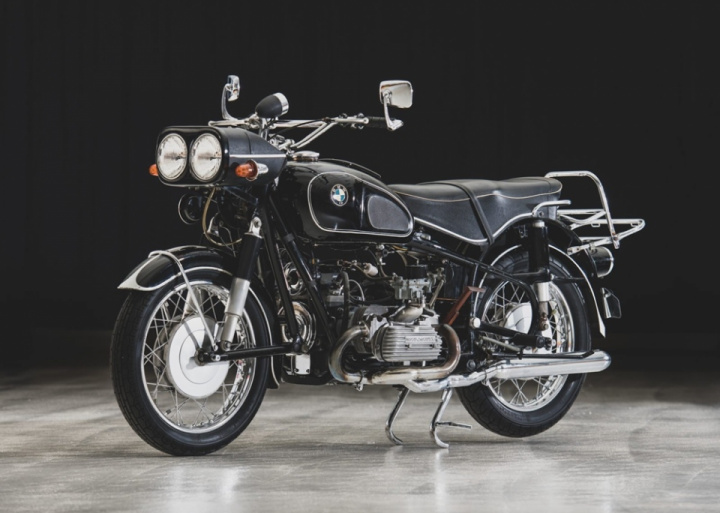 Fikes had bought the BMW R60 to ride to the Yucatan Peninsula, Mexico on his honeymoon. The original 600cc engine was not so powerful to carry two people and their luggage – Lee thought so. In most cases, the BMW R60 had enough power, but there was no reason to deny an engine that was twice as powerful. Another reason for the swap was the fact that Mexico had its own VW Beetle factory. There were countless Volkswagens on the road throughout the country, it means Lee could count on help of local mechanics, plus spare parts would be available.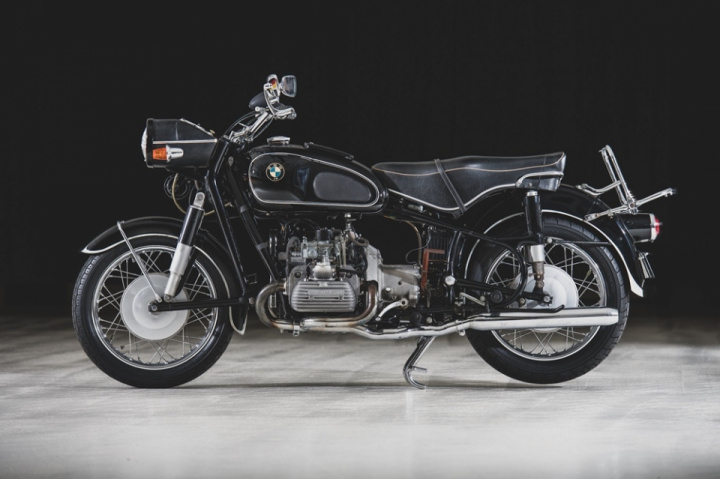 By the way, this motor was very successful. It has been installed into a wide range of vehicles, from buggies, tractors, boats, and motorcycles.The key to the engine's success comes down to its simple design, compact size, and ease of maintenance. The first engine version was designed in the 1930s, and it was produced in various forms from 1938 till 2003.
Lee Fikes decided not to leave the stock engine, but immediately improved it. For instance, he installed extremely rare Thomas Tomahawk valve covers. In addition to the engine, there are other modifications. For instance, a new twin headlight set, device panel (tachometer, speedometer,ammeter, oil pressure, and oil temperature), Earles fork, luggage mounts.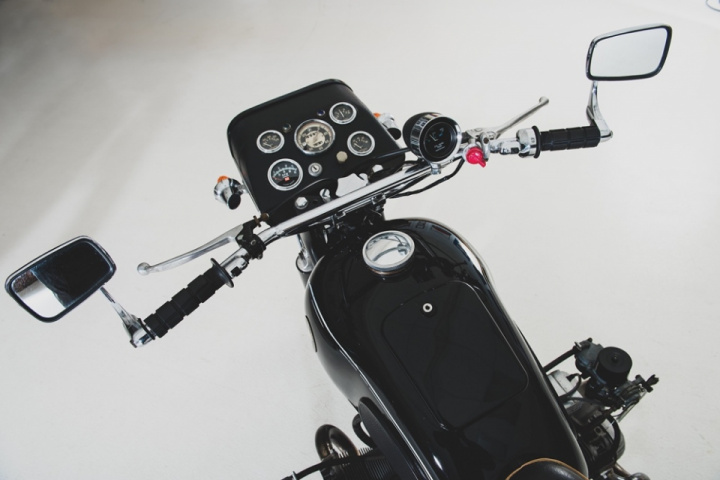 After his honeymoon Fikes regularly rode this motorcycle on the streets of his hometown of Highland Park, Illinois. At some point, Lee sold the bikewhich, incidentally, was called "Fikobike" for its sound, well-known to his neighbors.
The new owner cared about the bike, as it remains in excellent condition, and now the "Fikobike" will be sold out in auction.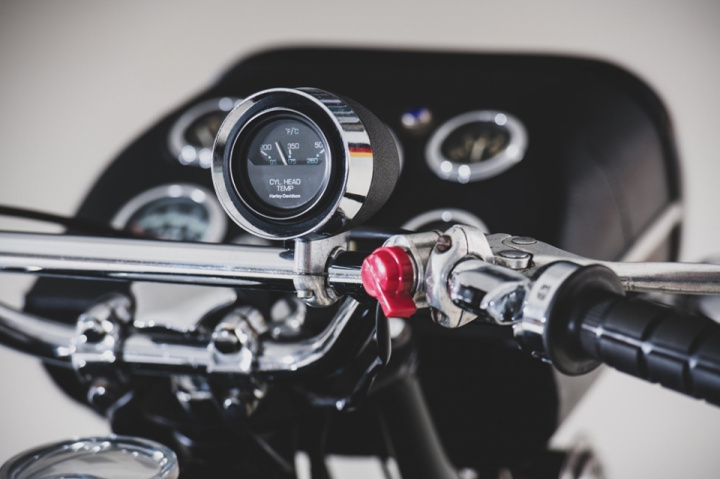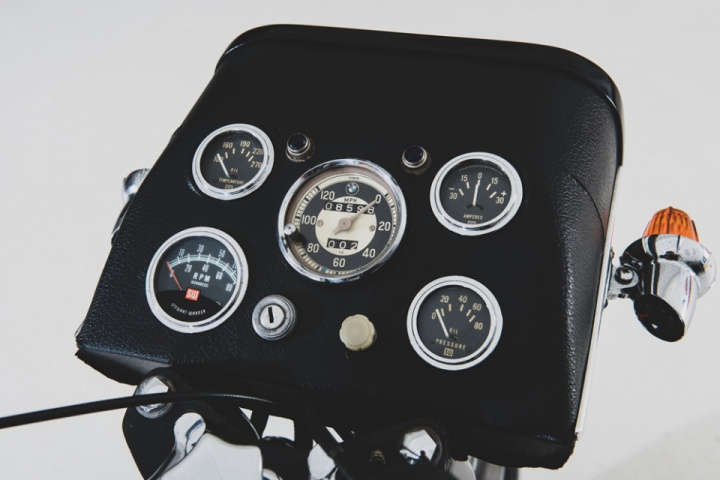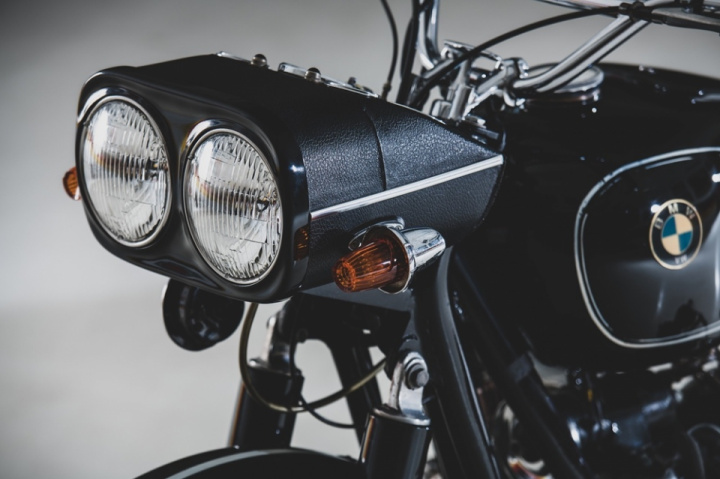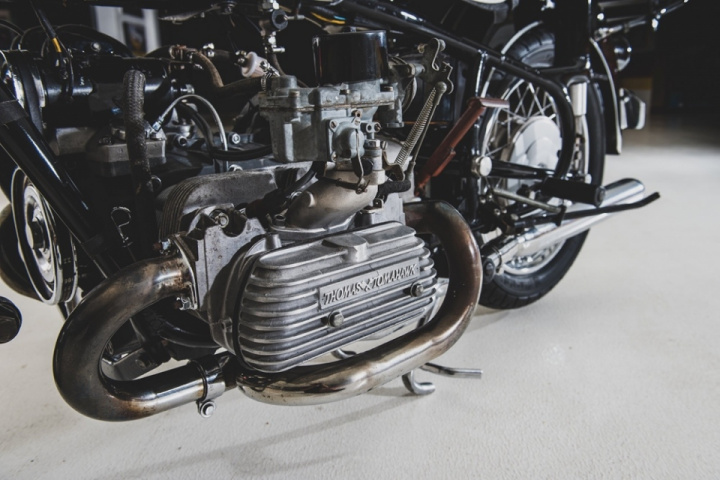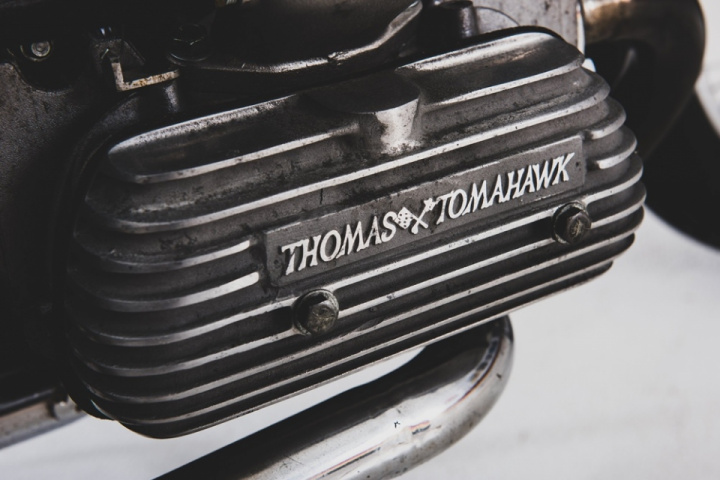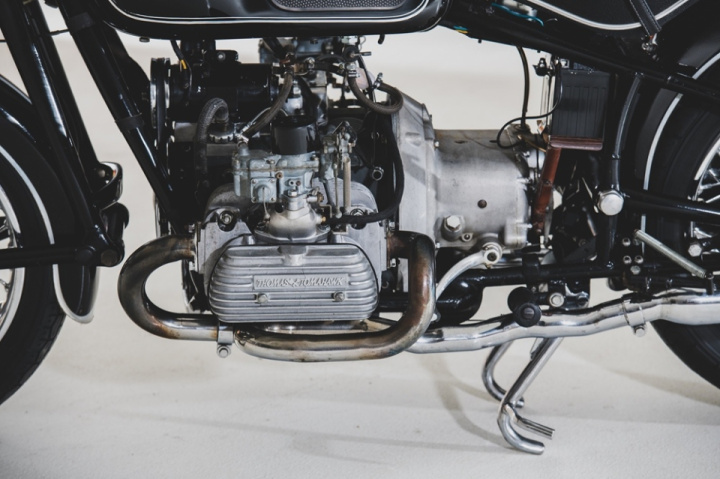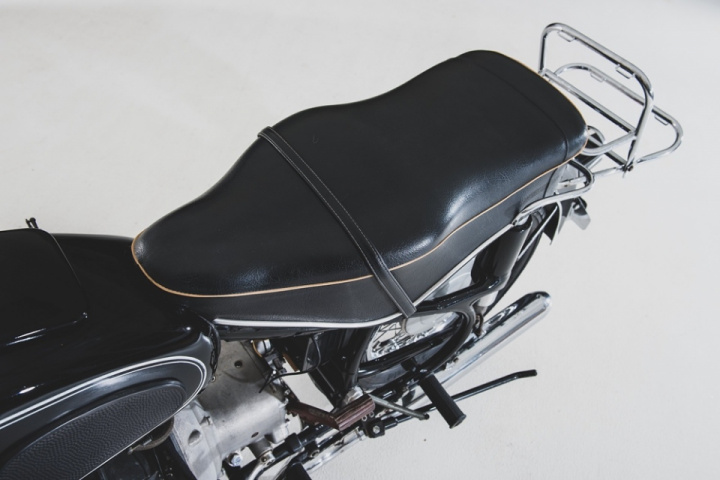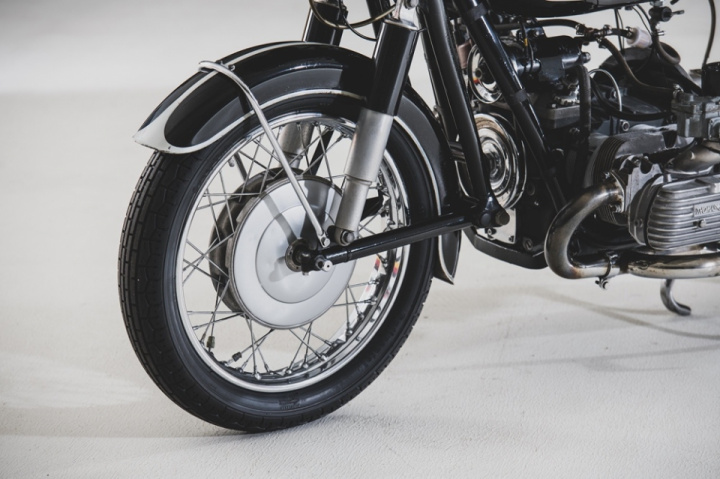 Join the community of motorcycles and people
Moto Riders Universe app is the best way to stay informed about what's going on in the moto community — whether it's finding a good news, planning a local event, or sharing safety tips. There are so many ways our moto-buddies can help you, just use this easy way to connect with them.