Guy Martin sets unofficial Uk top speed at 270.9mph for the speed trap mile aboard Holeshot Racing prepared Turbo Hayabusa and sits 2nd fastest in the world over a standing speed trap mile.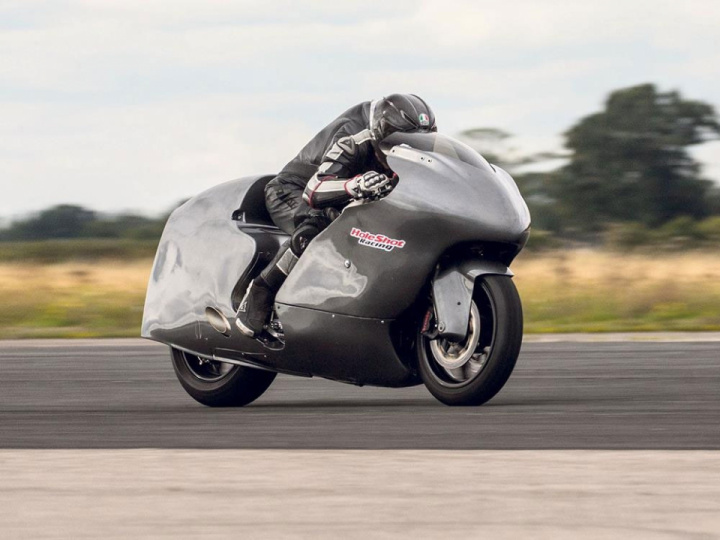 The Straightliners Top Speed Tuesday event has been an incredible meeting at Elvington Airfield as the UKTA timed event witnessed some incredible racing. Jack Frosts Holeshot Racing prepared bike for Guy Martin saw the star of TT racing set a blistering and perfect run down Runway TWO SIX aboard the Turbo powered Suzuki Hayabusa.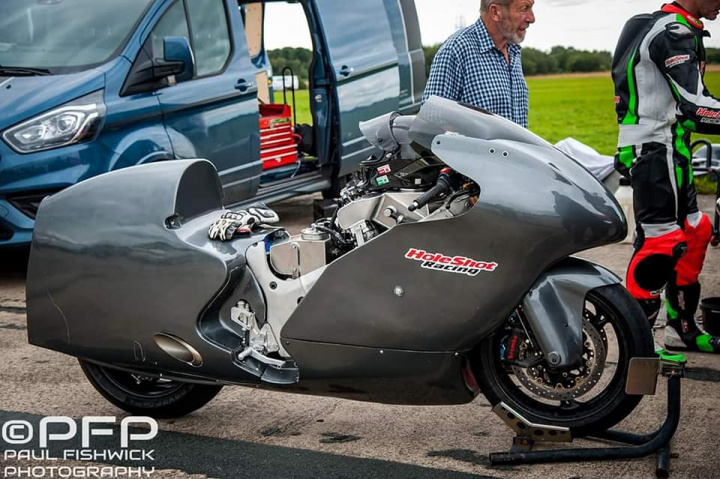 Guy was as cool as a cucumber, as to be expected for the TT legend, as he took the bike up to top speed and run the speed trap at 270.9mph, setting him 2nd in the world. Trevor Duckworth said Guy was absolutely pin point perfect down the runway and kept the bike pinned right through the speed trap and his bike skills showed in abundance as he casually brought the Holeshot bike to a controlled exit speed.
Guy was said to be very pleased and Jack Frost was elated that all the work he and Guy had put into the bike has come to fruition. A well deserved record for Holeshot since Jacks recovery after his van and bikes were stolen and burned a few years ago.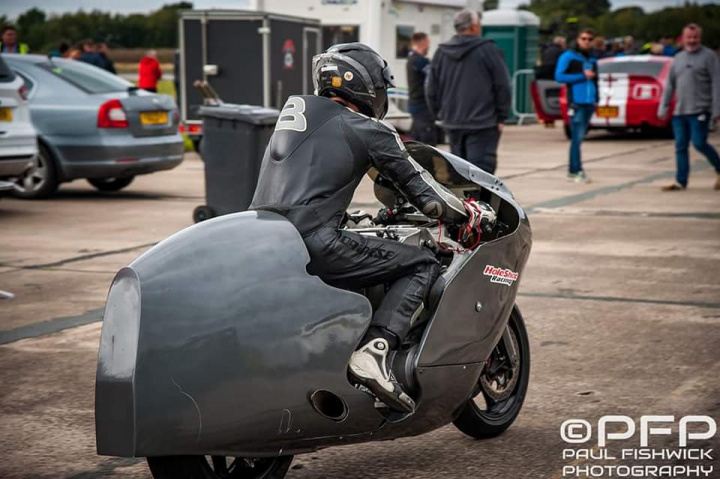 The UKTA are ecstatic for Guy and Holeshot and for the British landspeed racimg community and look forward to seeing them back at our FASTER event on the 21st and 22nd of September,to try and do it at our official FIM and world records meeting where they can try again to set the record officially
Images: Paul Fishwick Photography
Credit:Uk Timing Association - Official Top Speed Events