Hadin's new all-electric, high-tech cruiser, which is proudly named Panther, was shown at the EICMA showroom in Milan.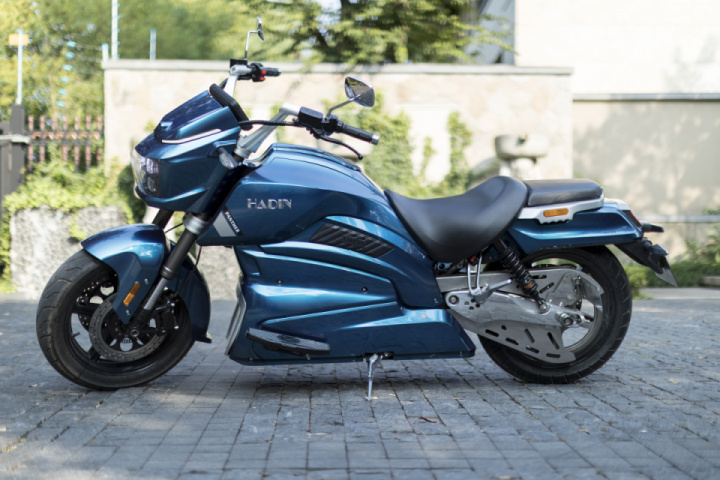 The device debuted at the Italian motor-showroom is planned to be launched in 2020. And in the same year, the first who would receive the motorcycles would be those people who made preorder.
The Hadin brand was founded in 2016 in California. And the motorcycle will be produced at a specialized factory in Usi (Jiangsu Province, China). With a full load and the presence of demand, the company promises to reach a scale of 1,500 such motorcycles per year.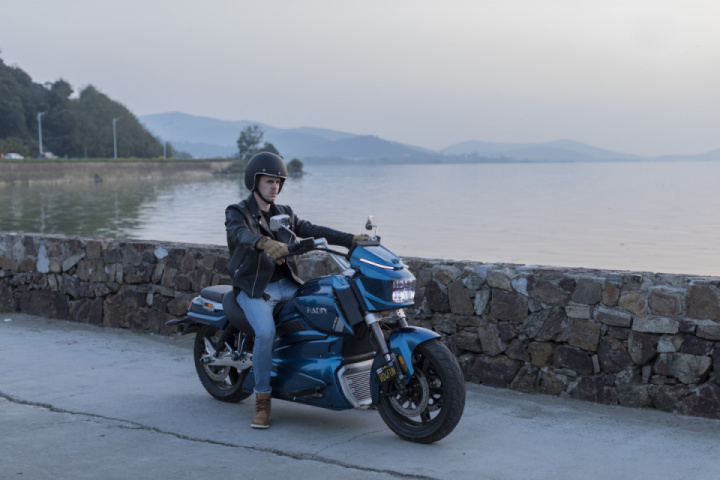 The companies consider the European market as the main target area of sales. And the motorcycle itself was also created largely relying on the opinions and technical solutions of European experts. Primarily they are from Germany, the Netherlands, France, and Belgium. With the participation of representatives of Asia - China, Thailand, and Indonesia.
As a result, it turned out to be a very high-tech product. Aluminum tubular frame, seat made of high-quality leatherette, LED headlight, with the ability to adjust the direction of the light beam. LED taillights have a breakthrough design. The adjustable suspension has three modes - Soft, Normal and Hard. Dual disc brakes at the front, simple disc brakes at the rear, ABS - everything is as it should be.
At the heart of Panther is the new innovative electric motor, fully developed and patented by Hadin. It is very quiet and highly efficient.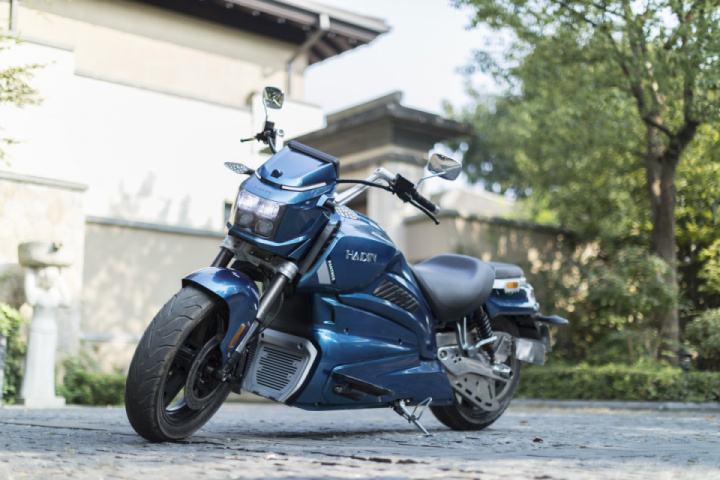 For riding (and not just for adjusting the suspension) Panther can also offer three modes - Eco, Normal and Sport. The mode can be selected using the button on the handle. In Eco mode, you can drive 220 km on a full charge, but the maximum speed will be only 70 km / h. Normal - this is the average mode, a kind of balanced - 180 km can be driven, maximum speed - 100 km / h. And finally, in Sport mode, the emphasis is on speed and dynamics, and not on the range - 160 km of autonomous travel and 129 km / h top speed.
A full recharge from a conventional outlet will take, as they say in Hadin is 6-8 hours, and from a recharging station (which is also suitable for electric cars), it will take two hours to charge the battery to 100% and only half an hour to charge 80%.
There is also a "smart" on-board computer with a 7-inch color display that controls all the basic functions of a motorcycle. The device starts up without a key, using fingerprint technology (the scanner is built into the top of the fuel tank). And the application on the smartphone (for iOS or Android) allows you to communicate with the motorcycle wirelessly and look directly at the screen of your device with all the necessary data, for example, remaining charge, warning messages, etc.