All over the world, law enforcement agencies are the first to use the latest technologies and use them to combat offenders. Therefore, the Abu Dhabi Police is updating a cool fleet. Following the Mercedes AMG GT, Nissan GT-R, Chevrolet Corvette, and Dodge Challenger, emergency lights and police coloring tried on the cool Ducati Panigale V4 R. Super motorbike which is few in ordinary life.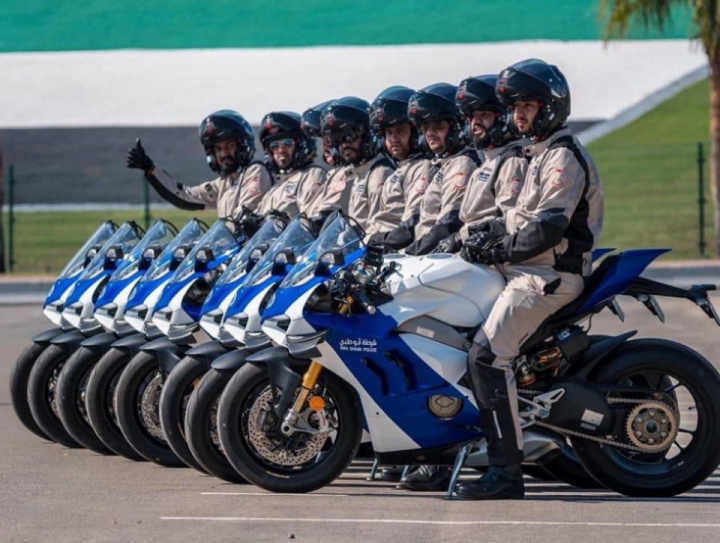 Of course, the capacity of the Ducati Panigale V4 R is impressive. The power unit produces 221 hp.of power and 112 Nm of torque. Wherein, the motorcycle weighs 172 kg with all fluids.It was possible to save weight due to lighter engine components (stamped pistons, titanium valves, titanium connecting rods, new camshafts, throttle bodies). Lighter internal parts allowed to increase the peak power to 15 520 rpm. As a result, the Ducati Panigale V4 R 2019 can be considered one of the most powerful serial superbikes.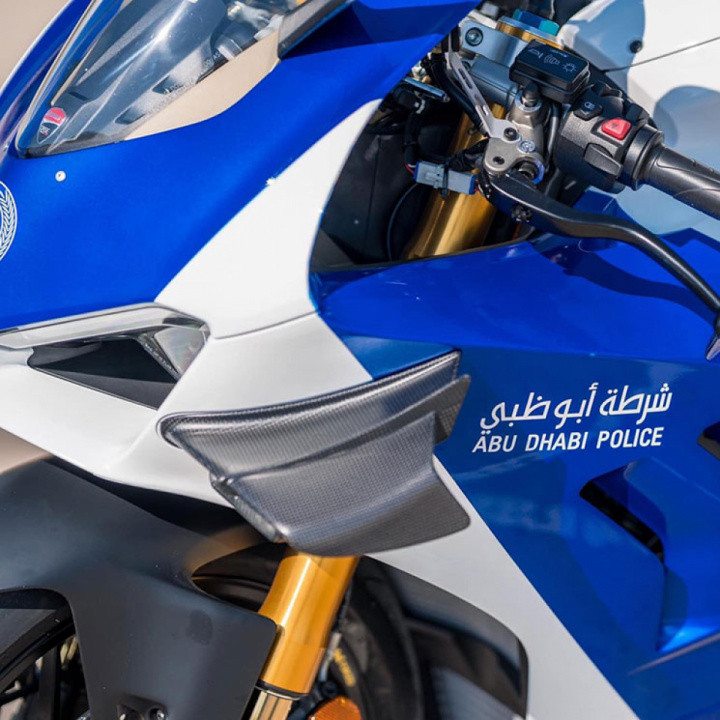 Now this powerful motorcycles, created by the Borgo Panigale brand, will also be in the Abu Dhabi police.Just this week, law enforcement in Abu Dhabi will have a fleet of eight Ducati Panigale V4 R.