The 46Works workshop showed the new Ducati Multistrada project at the recent Yokohama Hot Rod 2019 custom show.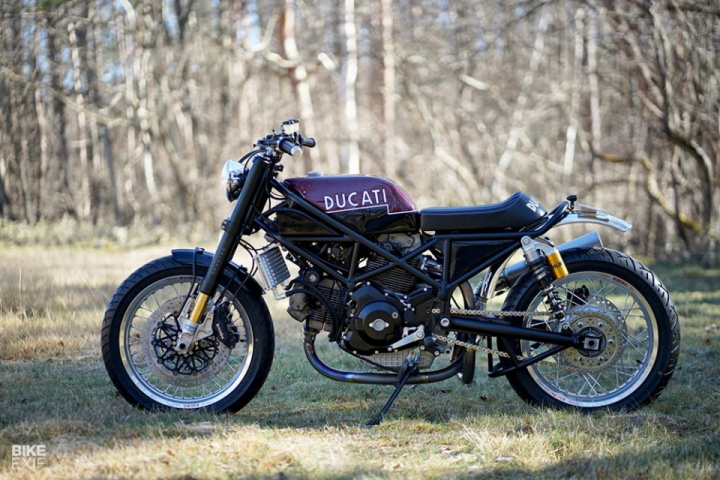 46Works is managed by Siro Nakajima, the founder of the famous company Ritmo Sereno. He now lives in a remote region beneath Mount Yattsugatake, where he manufactures wood furniture and motorcycles. Nakajima spends a lot of time on the track or local roads. On two wheels and four wheels.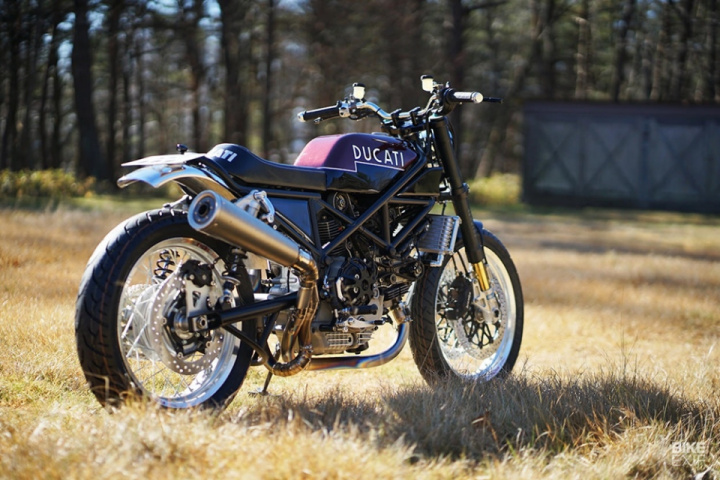 In this case, Siro redid the old Ducati Multistrada 1000 DS 2005, which has enough performance, but by modern standards, there are problems with the appearance, although this is all subjective. 25 years ago, Siro traveled on a Ducati 750GT around the United States. He has pleasant memories, so the Japanese decided to make a modern version of the GT based on Multistrada 2005.
Project Details:
18-inch wheels (Excel rims, Yamaha / Kawasaki hubs);
custom pendulum;
new brakes (Honda wheels, some custom elements + Brembo components);
Öhlins fork (43 mm) from stock with new springs;
custom body kit;
custom underframe;
stock frame;
custom aluminum fuel tank;
custom side panels;
high chromium-plated rudder;
Frando clutch and brake levers;
speedometer and turn signals Motogadget;
Headlight Bates-style;
2in1 custom titanium manifold + BMW silencer.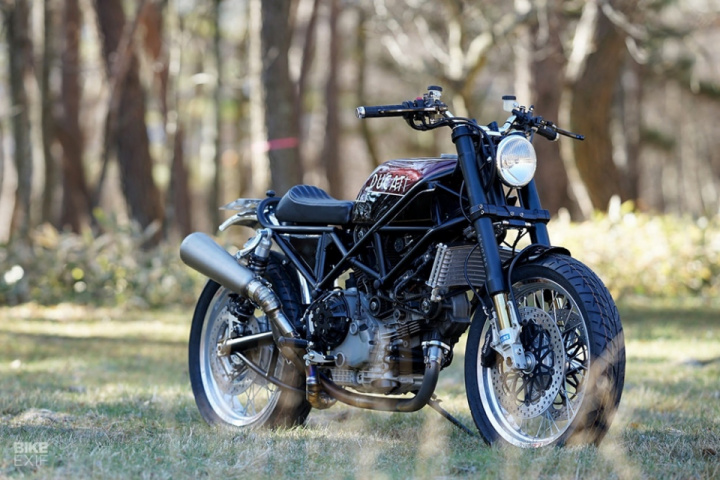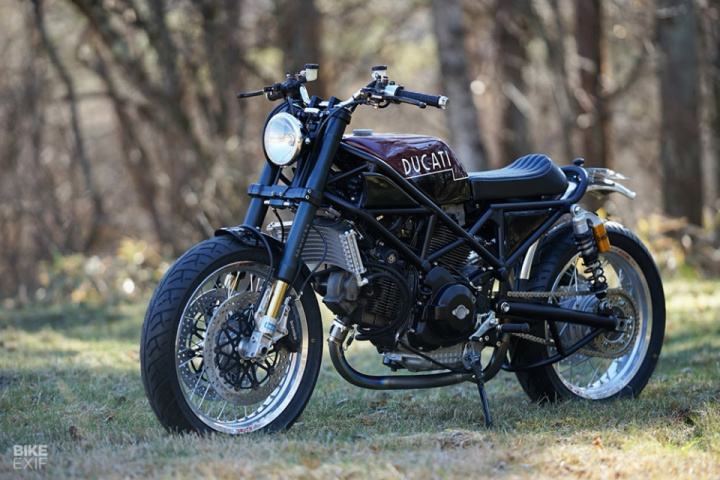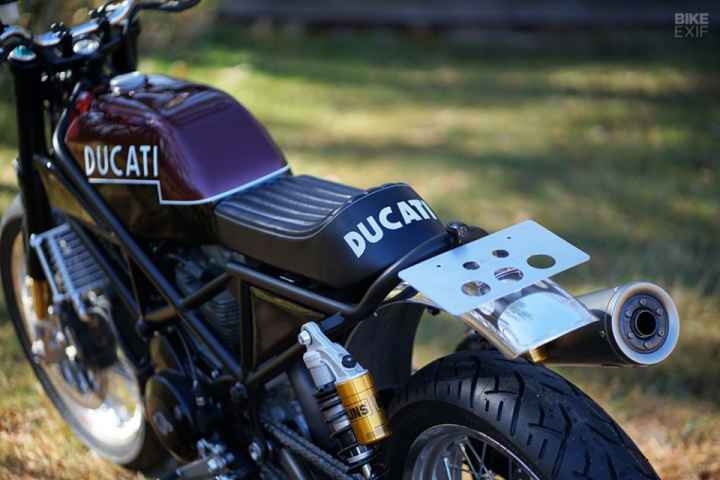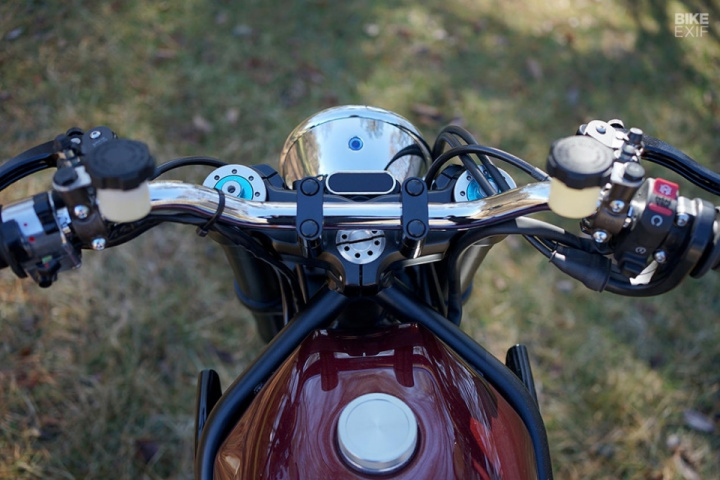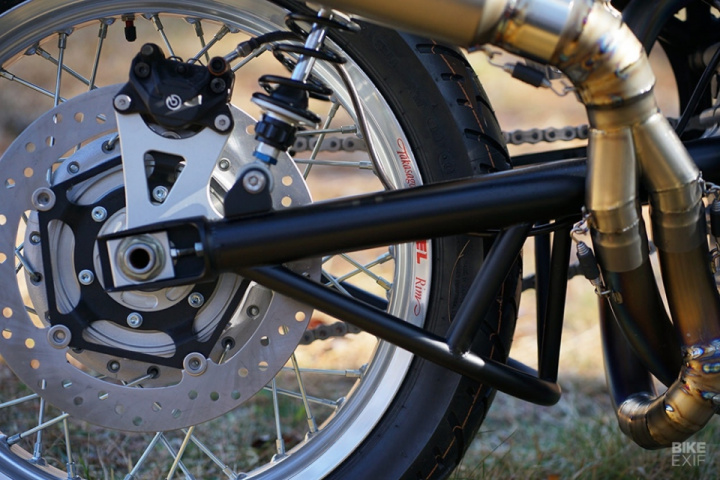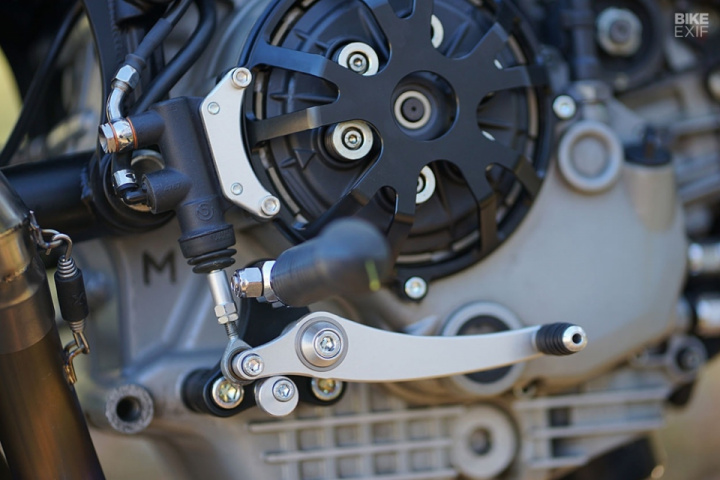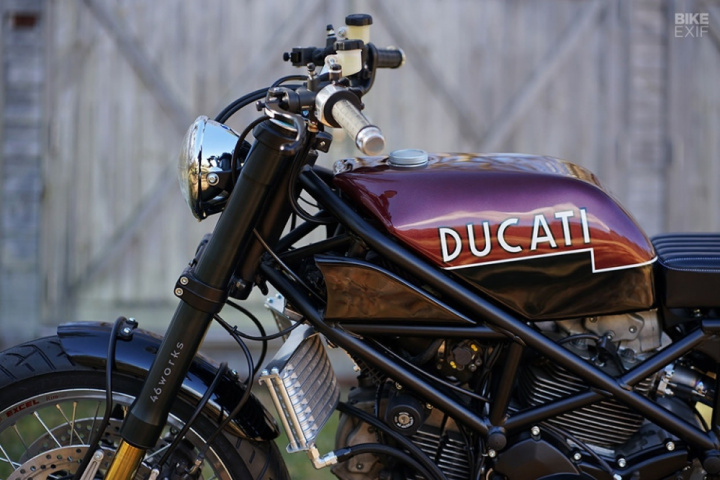 Photo credit: Bike EXIF