The Century V-Twin Chief 1994 was developed as a prototype in the hope of reviving the Indian motorcycle brand. The motorcycle was equipped with a unique engine made from a solid aluminum billet. The power motor, not typical, it had three valves per cylinder.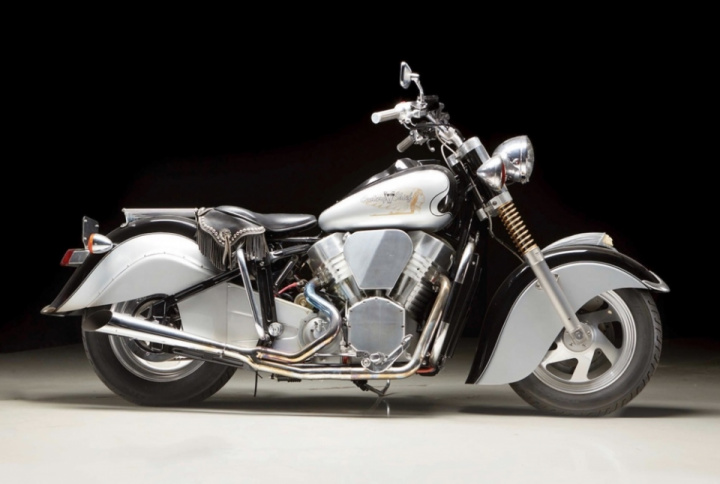 Over the years, there have been several attempts to revive the Indian motorcycle brand. The original company closed in 1953. In 2011, Polaris bought this brand. Since then, Indian has gained a stable foundation and has been successfully developing, competing with Harley-Davidson. Unfortunately, in the second half of the 20th century, Indian was almost forgotten. In the early '90s, the Indian brand was owned by Wayne Bufman, an auto parts seller in Albuquerque. He founded Indian Motorcycle Manufacturing Inc.
Unlike many other revivals of this company, Wayne's attempt went quite far. His team developed two working prototypes to attract the attention of media and investors. The prototypes worked, so it was possible to raise capital of $ 5 million to implement the project.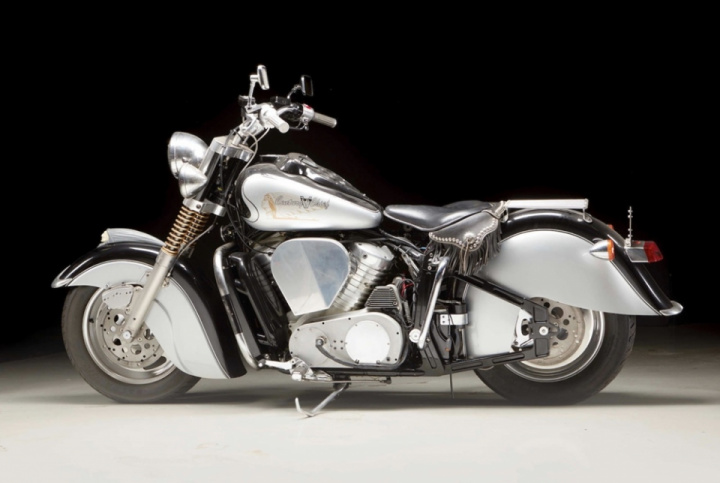 Due to legal problems, Wayne Bufman had to name his motorcycle "Century V-Twin Chief." He planned to use the name "Indian" only if it was completely legal. Wayne wanted to make a modern "Indian Chief" with a comfortable fit, a large V-twin, elegant wings and the profile of a real American motorcycle.
In terms of technology, the Century V-twin Chief outperformed Harley-Davidson motorcycles of the time. Traditional pushers were used in the design of the motor, but they drove only three valves per cylinder: 2 inlets, 1 outlet. The total working volume was 1646 cc (100 x 100 mm). Compression ratio: 10: 1. Cooling: air-oil. Power system: injector. The engine produced 98 hp. at 5 600 rpm and a torque of 122 Nm at 4 300 rpm. Main gear: belt. Outwardly, the frame resembles a hardtail, but inside the suspension is carefully hidden.
Wayne Bufman was successful in developing the prototype, found investors, arranged with about 50 dealers around the world. He lost only one thing: he did not receive the exclusive right to use the name of the "Indian" brand, which became a key factor in the failure. As a result, only two prototypes of the Century V-Twin Chief were assembled. One of them will be auctioned on January 23 at a price of only $ 12,000 - $ 15,000.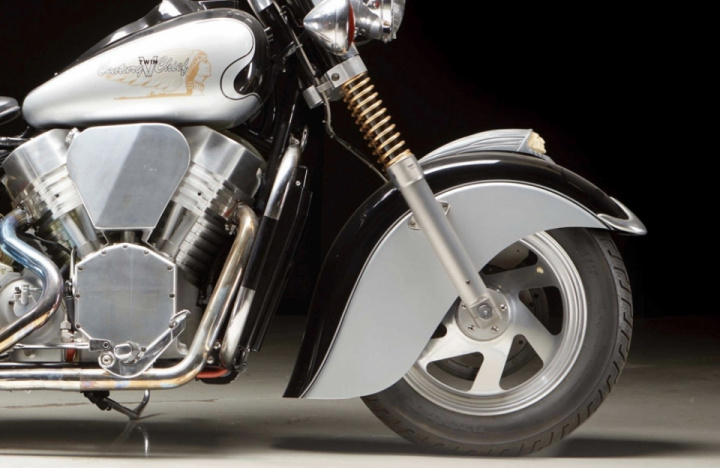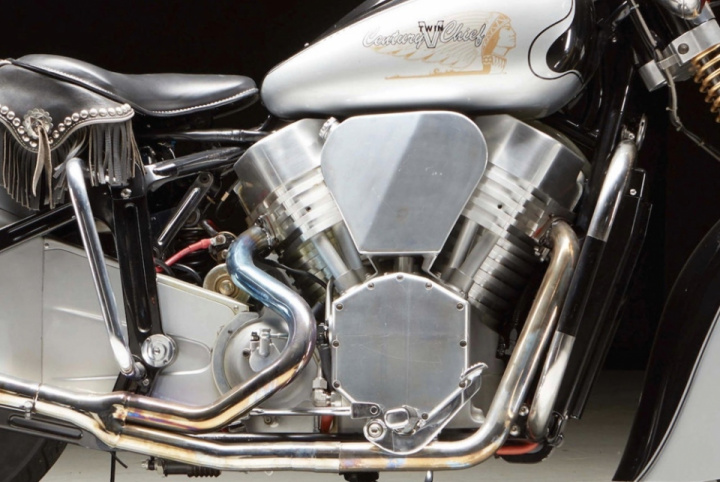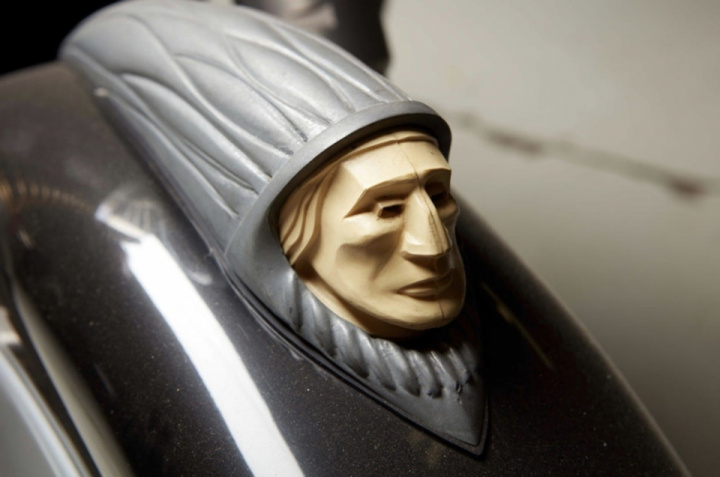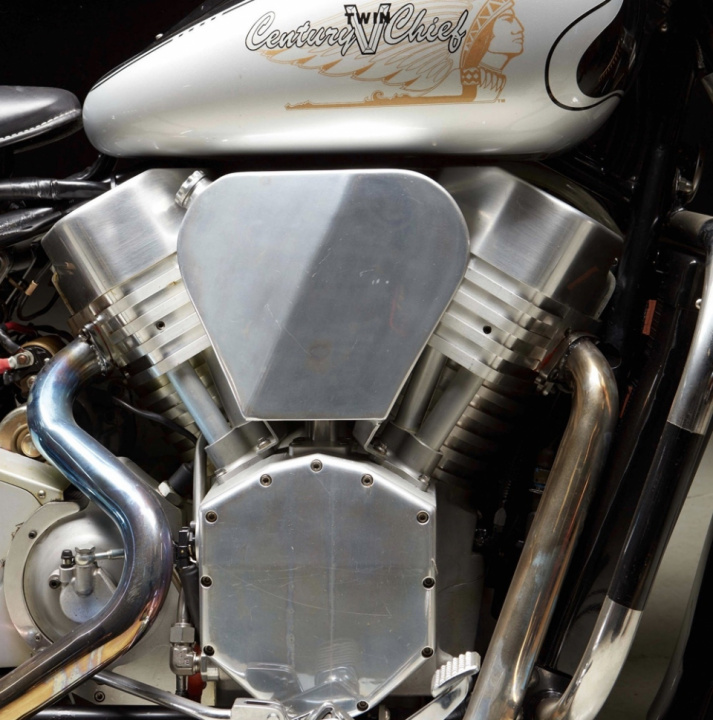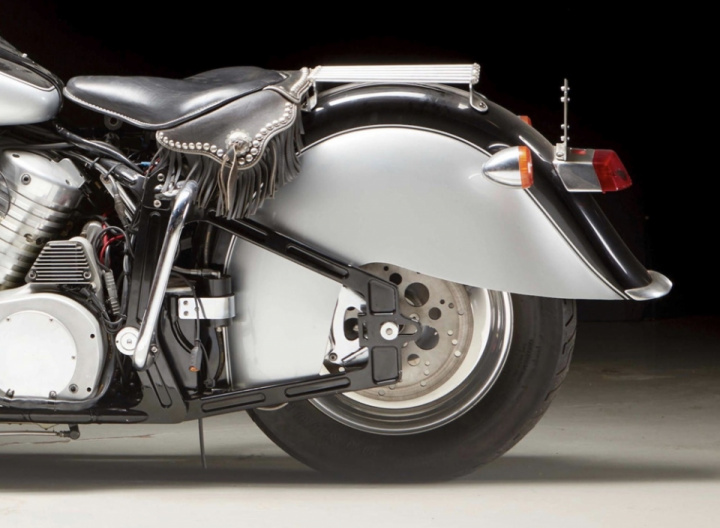 Join the community of motorcycles and people
Moto Riders Universe app is the best way to stay informed about what's going on in the moto community — whether it's finding a good news, planning a local event, or sharing safety tips. There are so many ways our moto-buddies can help you, just use this easy way to connect with them.