The Spanish master Pepo Rosell remade the Italian motorcycle Moto Morini Corsaro 1200 Veloce in a custom with elements of other motorcycles that are famous for their endurance. The result was, as usual, a cool and thoughtful motorcycle.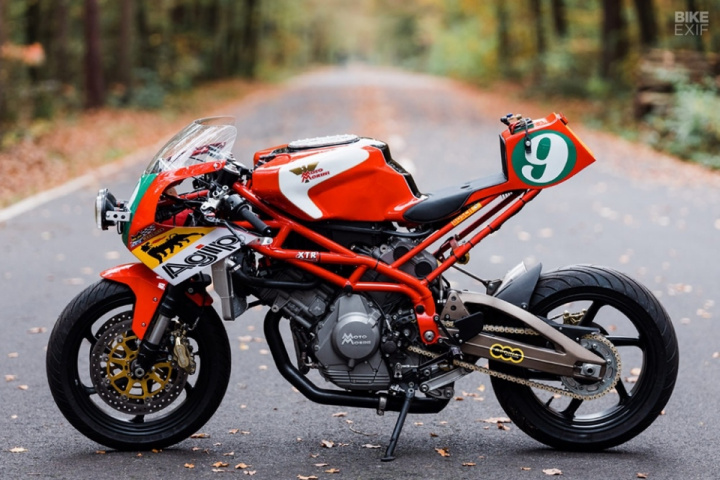 The project began with a meeting between Pepo and Oliver Thiel of "Thiel Motorsport" at the Glemseck 101 event.At the end of the conversation, Oliver ordered a custom Moto Morini with clip-ons. In stock, the motorcycle Moto Morini Corsaro 1200 Veloce is very good: 140 hp, 123 Nm, a 50-mm inverted fork Marzocchi, powerful brakes, and weight up to 200 kg. For this reason, Pepo focused on ergonomics and appearance.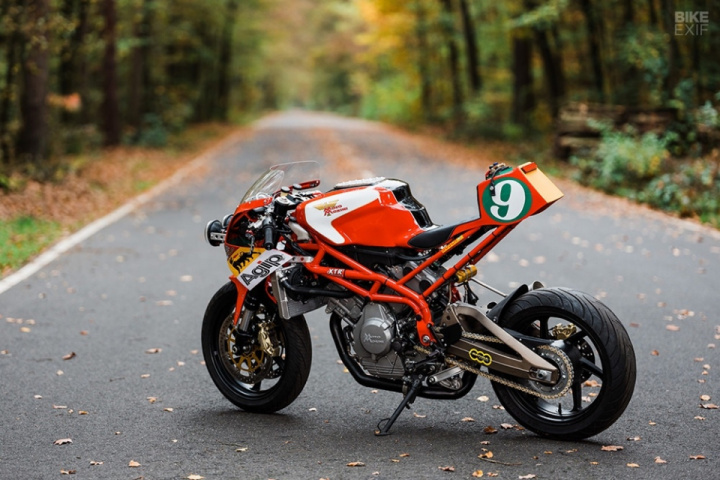 Project Details:
filler neck Fuchs Workshop;
XTR mount for LiPo battery;
XTR saddle;
front fairing by Suzuki RGV250, modified + custom mount;
clip-ons FG Racing;
aluminum traverses;
switches from stock;
XTR adjustable levers;
radiator RC Racing;
modified electrical system;
stock manifold, Wolfman connector, Spark silencer;
custom painting.
Photo credit: BIKE EXIF