Adrián Campos and the crew at Spain's Bolt Motor Co. are back again with yet another impressive build. This time Bolt has tackled a two-stroke donor in the form of a 1989 Yamaha RD 350 YPVS F2.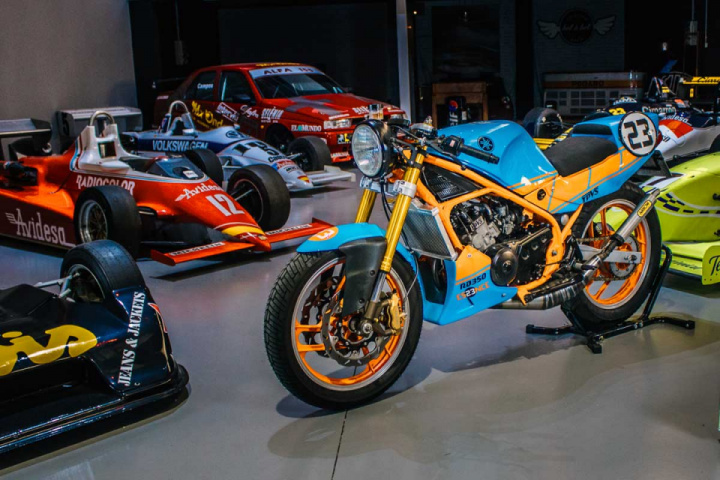 The Yamaha RD 350 series is legendary amongst those who were in their teens during the late seventies and eighties. The lightweight road racers were revered for their ability to give literbikes a run for their money. In 1983 Yamaha introduced the RD 350 YPVS (Yamaha Power Valve System). It was a revolutionary two-stroke engine development that utilized a variable valve to control exhaust timing and increase power. Unfortunately, just as things were getting really exciting, the era of road-going two-strokes came to an end thanks to strict noise and emission laws.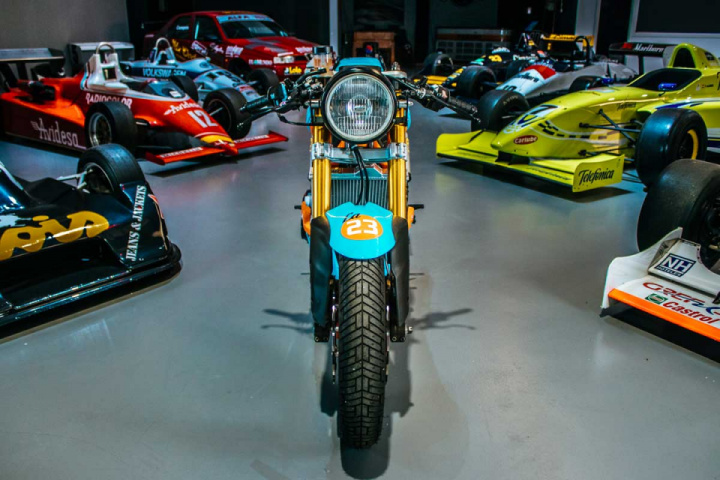 If you happen to still own a Yamaha RD 350 you understand just how much fun these bikes are, but you'll also know they are showing their age in several areas. This was the exact situation with the owner of this Yamaha RD 350 YPVS F2 and when he decided to do something about it he knew exactly who to talk to.
Adrián Campos and the crew at Spain's Bolt Motor Co. take great pride in building practical customs. This translates to modified motorcycles that are built to be ridden. Despite its racing, aesthetic Bolt adopted the same approach with this Yamaha RD 350 project.
"This Yamaha RD 350 was a very special Bolt Motor Co. project for two reasons," says Adrián. "Firstly its owner is a great friend of the workshop. And second, it is the kind of job that we do not usually do." By this, he means the owner came to them with a very clear set of instructions. Usually, this leads to headaches which Bolt prefers to avoid, but in this case, the owner's wishes were very well thought out.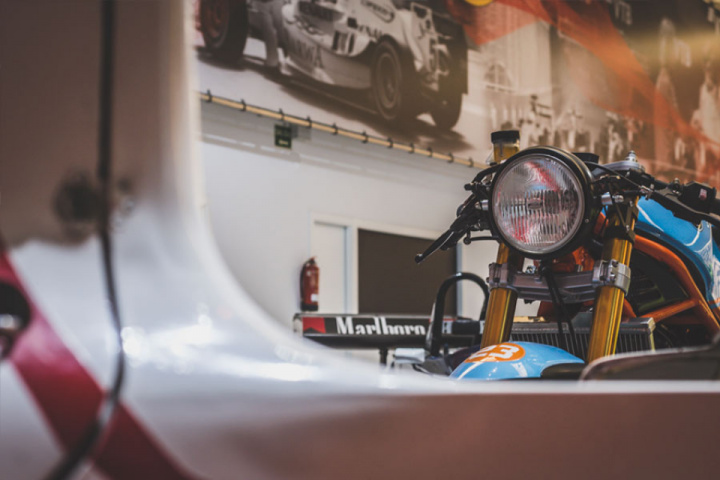 "He wanted a street bike with the characteristics of a circuit racing machine of the 90s," explains Adrián. "To achieve this we completely rebuilt and customized the bike but retained the retro styling." Those familiar with the F2 may incorrectly assume that this build was a straightforward affair of stripping away the fairing and adding some fancy livery, but there's a lot more going on here. For starters the bikes VPVS engine has been completely rebuilt, restored, and modified. This resulted in increased displacement and improved reliability for everyday riding.
Most of the bodywork is also new with a custom made Bolt Motor Co. seat, tail unit, and belly pan. Handling received a modern overhaul using a Suzuki GSX-R 600 front end wearing racing grips and clip-on handlebars. The hero of the cockpit is a digital EX-02 speedometer and a tachometer from Koso GP. For improved braking performance there's a mix of Suzuki and Kawasaki hardware with oversized Galfer discs upfront and they're all linked via Goodbrich braided hoses. Topping off the performance improvements and making the most of the two-stroke harmony is a classic Arrow exhaust system.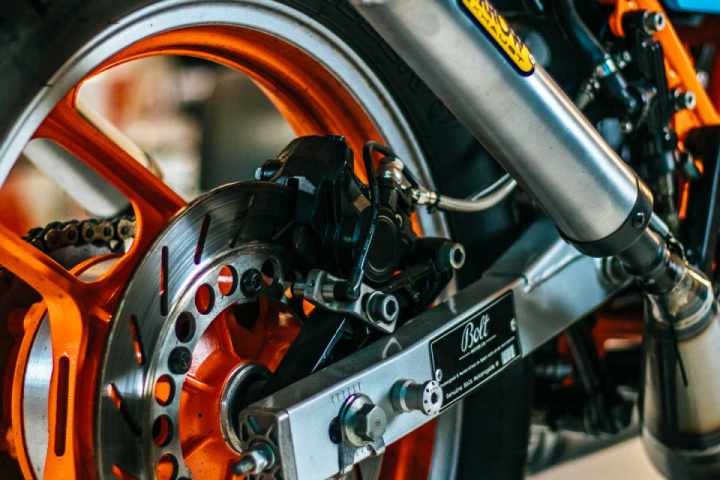 "Regarding the paint, we combined Yamaha's iconic livery with classic GULF racing colors. To finish the look off we added the branding of the bike owners company, called "la 23"." says Adrián. The result is a unique Yamaha RD 350 with improved comfort and practicality. "At Bolt Motor Company our goal is to ensure the client jaw drops when they see their new bike," says Adrián and we have no doubt that's exactly what they achieved.
Original Source [returnofthecaferacers]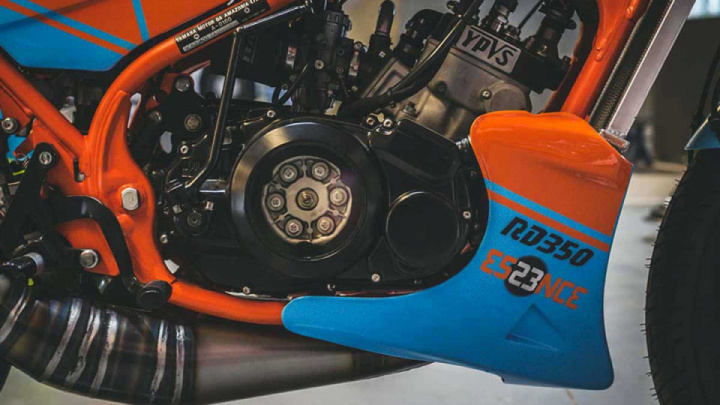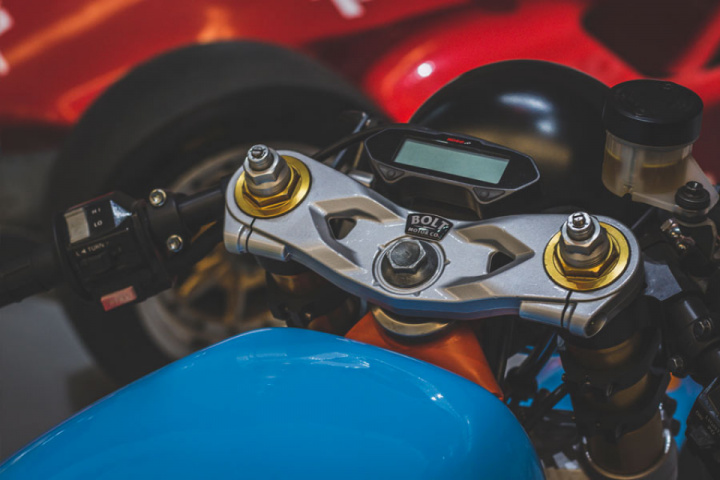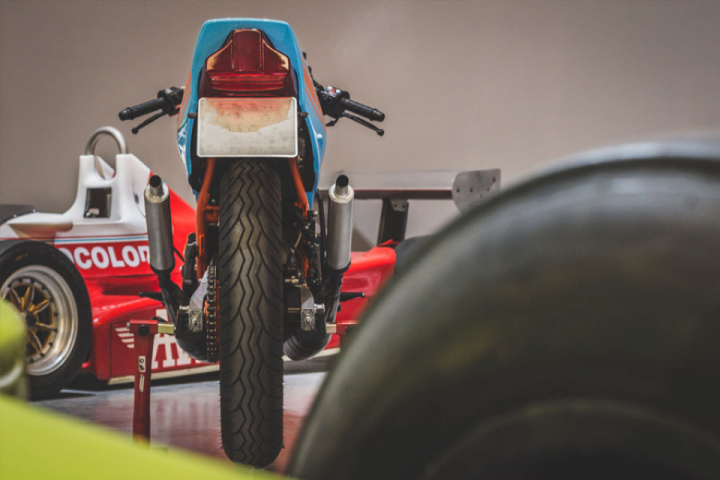 #Yamaha #Custom #RD350 #Moto #Bike