This newly beefed up design is the 2020 version of the Ranger from Kuberg. You might have heard the name Kuberg before, nonetheless, a bit of an intro never hurt, just so we know what sparked it all. Working out of the Czech Republic, their focus is electric dirt bikes. Some however, consider that what they produce is a scooter. Ha!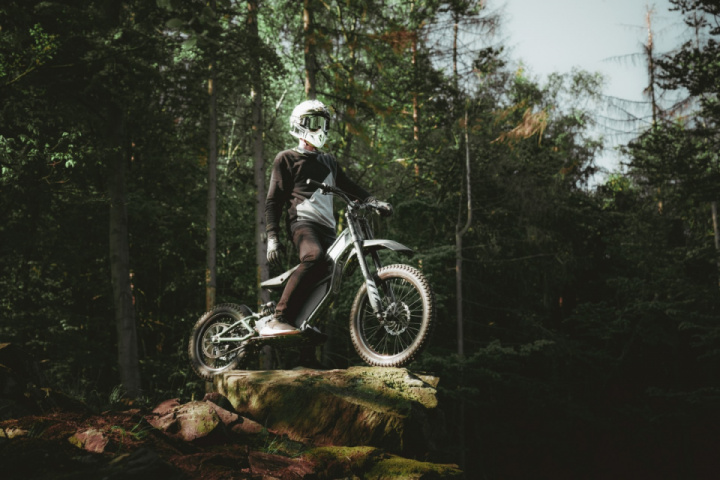 Before we judge a book by its cover, let's try reading a few pages of it, if only briefly. What we are looking at is such a capable design that any downhill or motocross rider will fall in love with it. I already did.
Just looking at the frame reminds me of a really mean downhill bike. The high front end and low rear help keep you level as you go down hills, so that it's not all headfirst. Been there, done that, and trust me, it isn't any fun. The entire frame comes in at only 110 lbs (50 kg). this is in part due to the use of refined steel, premium components to help lower the weight, and craftmanship. I didn't mention these bikes are hand built, did I? Hmmm. Must have slipped my mind.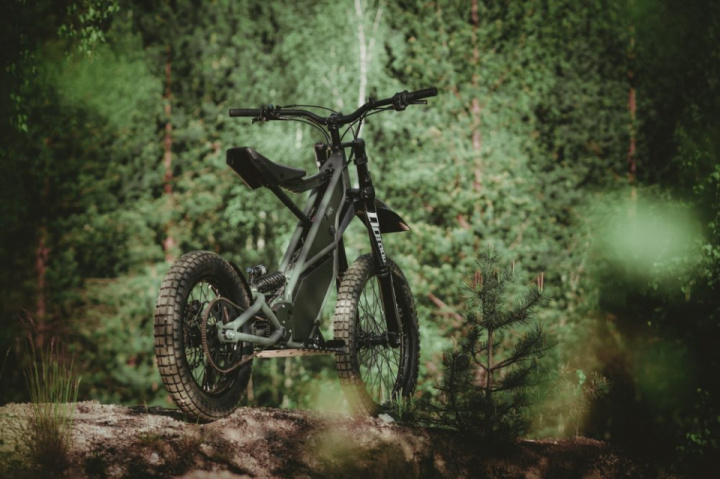 To get an overall feel for the bike's layout, we'll start by mentioning that the front tire is larger than the rear, lowering its center of gravity and making it a prime candidate for bombing hills. The front also has a Manitou Dorado Expert suspension fork capable of 180 mm of travel distance.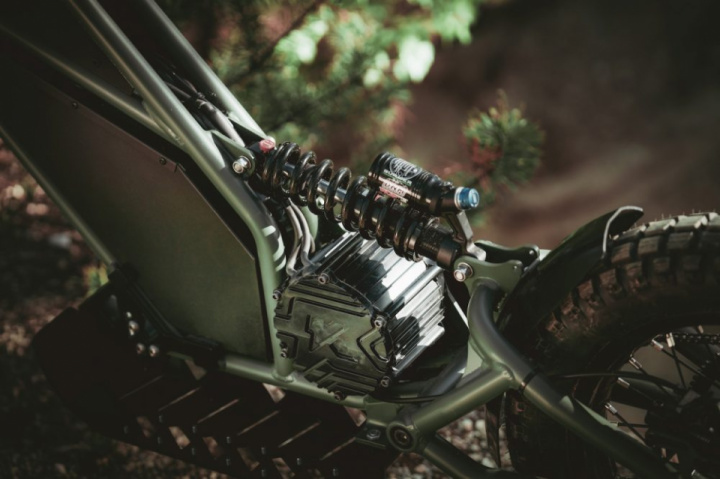 Moving our attention to the center of the bike we seat the seat, usually in its lowered position. But at the push of a button, it deploys into riding position and uses a piston as suspension. We can then see the battery pack underneath, built into the frame, and behind it, the motor for the bike. We'll get into each of those separately. A heavy-duty coil-over suspension also holds the rear arm and offers an incredible amount of resistance.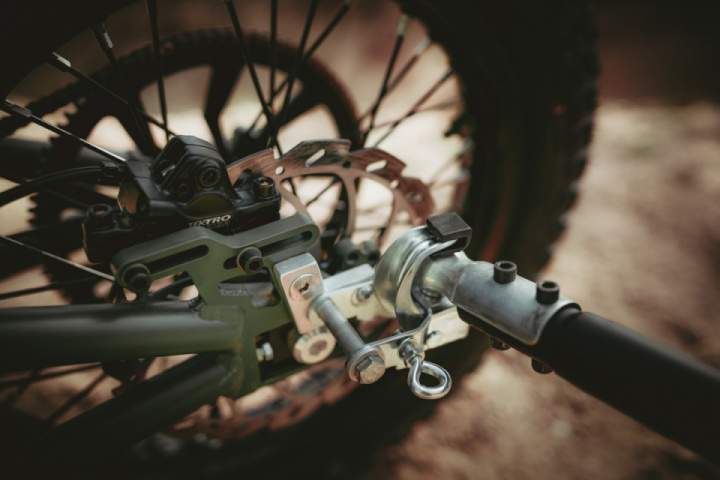 Let's talk a bit about the battery. First off, the battery pack is swappable, and if you have an extra one with you, you'll just keep going. But an option for a double battery offers up to an extra 30 miles to your journey. This double pack, wait for it, gives you 120 minutes, two whole hours of riding in full throttle mode. This system is then coupled with a 15% regeneration capability which can be activated at the touch of a button on the handlebars. In case you run out of juice, plug her in and in two hours you're back out on the trails.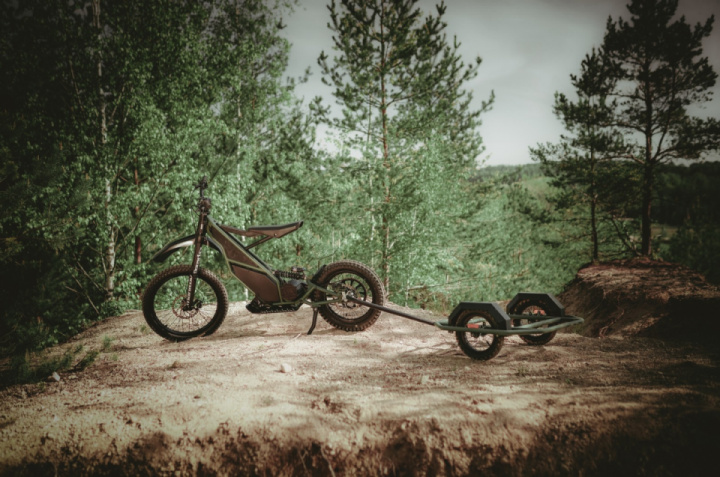 But it would all be nothing without a motor. The motor is a brushless DC motor that can kick up the top speed to 50 friggin miles per hour! That's 80 km/h for our homies in Europe. This is all thanks to a sophisticated BLDC controller that manages 14,000 Watts of power. BOOOM!
Listen, I'm going to cut this short and sweet. I'm not going to get into the three ride modes the bike offers, or that it has a linear acceleration curve, or that it even has a hitch for an eventual trailer to be hooked up. No, I'm just going to urge you to watch the videos below.
#EMoto #Dirt #Offroad #Motocross #Bike #Moto