A classic 1976 Honda CB 500 is unrecognisable after a custom transformation by the German bespoke motorcycle experts Kaspeed. This stunning Honda CB 500 Four Cafe Racer is the result of hand-built craftsmanship - and not short of a little ingenuity.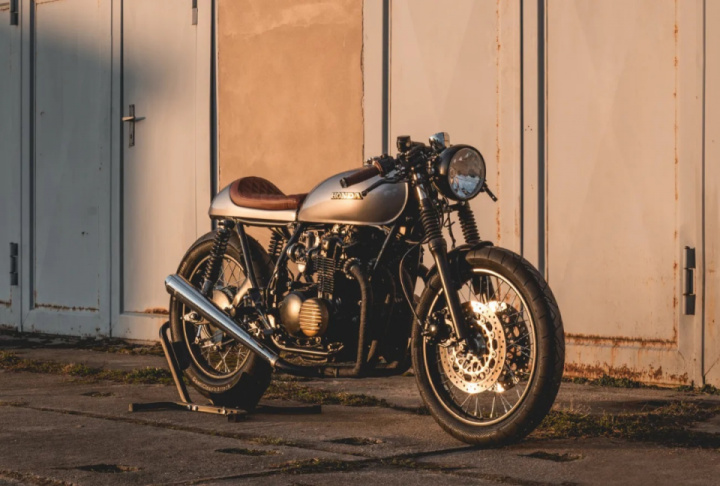 Kaspeed have left very little of the non-essentials from the original CB 500. Most radically, the front of a Honda CB 400 N has been grafted on and modern disc brakes added. Clip-on handle bars add aggression while a contemporary cockpit is created with the aid of an Acewell chrome speedometer.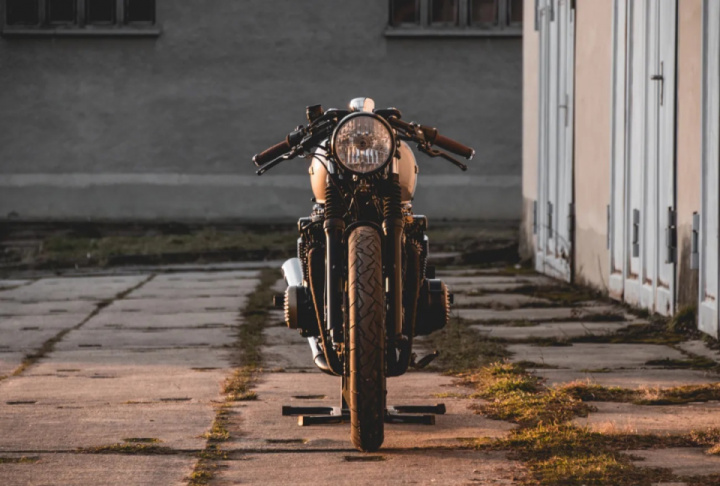 Local upholsterers have crafted a diamond-stitched brown leather saddle, with matching leather handgrips. The saddle is housed within a custom-built rear cowl. The fuel tank was lifted slightly to create a straight line with the new cowl. Such is the attention to detail on this cafe racer.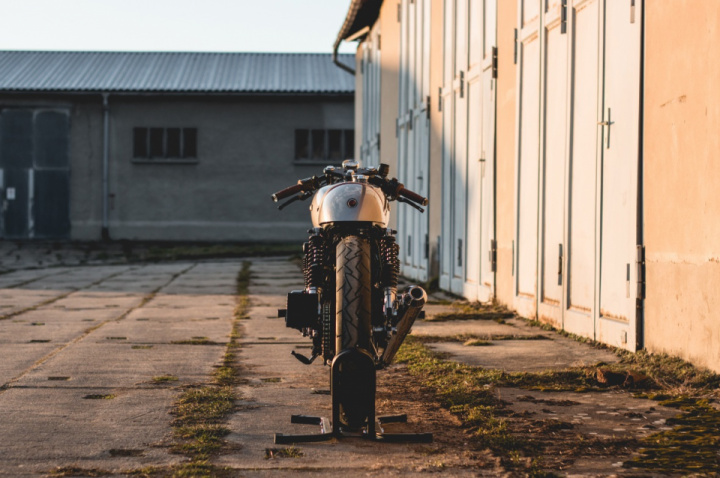 Both cowl and fuel tank have been fastidiously finished in Silver Tempest, a shade used by Bentley, with gold detailing to contrast with the newly powder-coated black frame and wheel rims. New stainless-steel spokes further offset gold details on the gloss black of the engine.