This Harley-Davidson XR1200 was made for the 25th anniversary of RMF Motorcycles and at the same time for Harley Snow in Ridnauntal; thus, the motorcycle became a billboard of the company. The bike is completely legal for road traffic.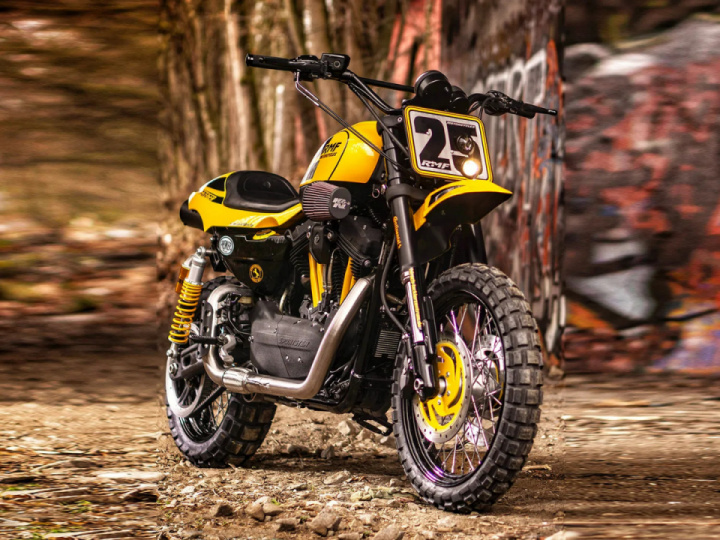 Specifications:
Spoke wheels of the Dyna Street Bob
Continental TKC-80 cross tires
Custom painting
Single-seat version subframe
Custom exhaust system by RMF and Tom
K&N filter
Handlebar by Fehling
Free Spirit
Number plate from Free Spirit
License plate holder from Cultwerk
LED turn signals from Thunderbike and Kellermann.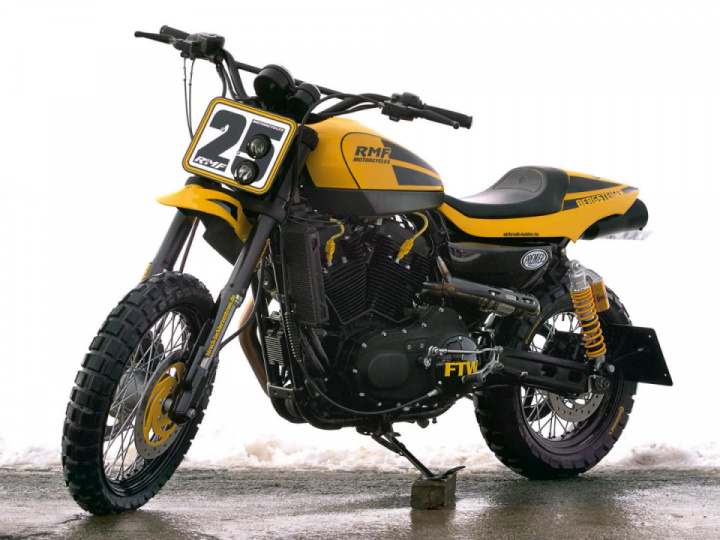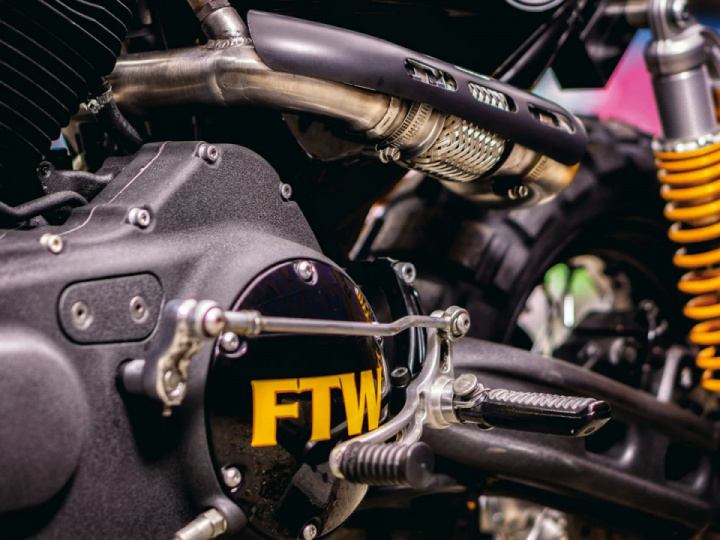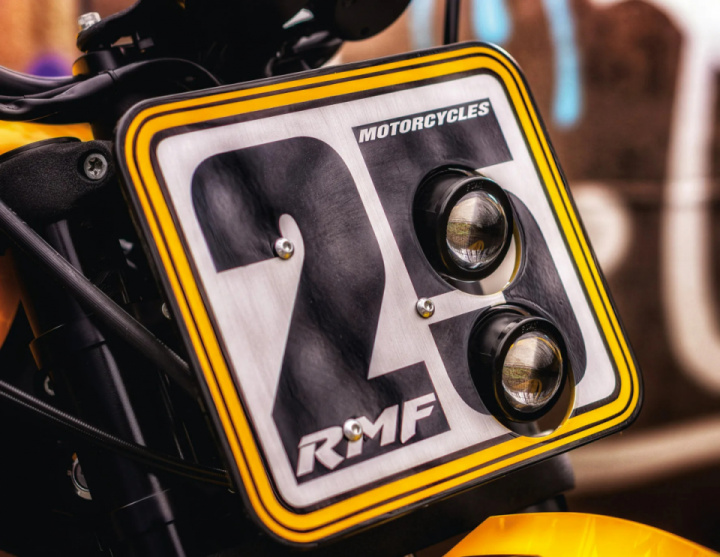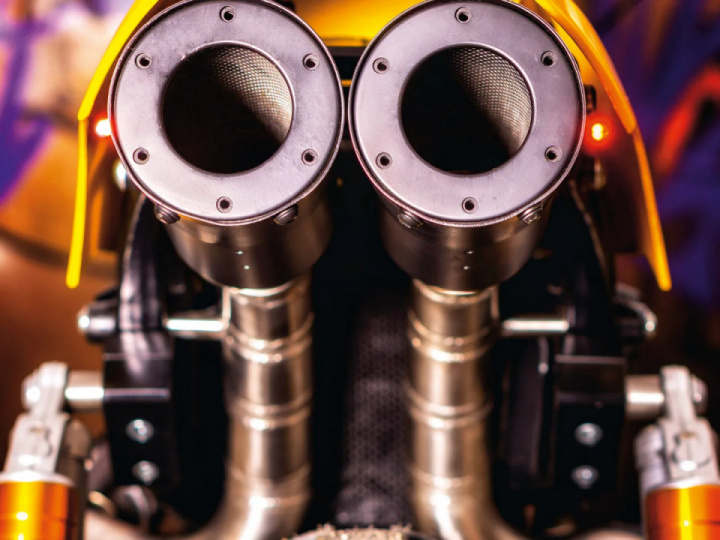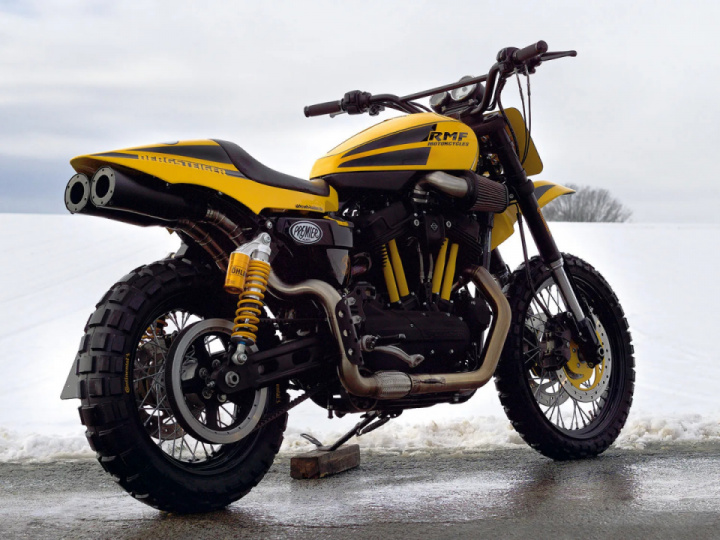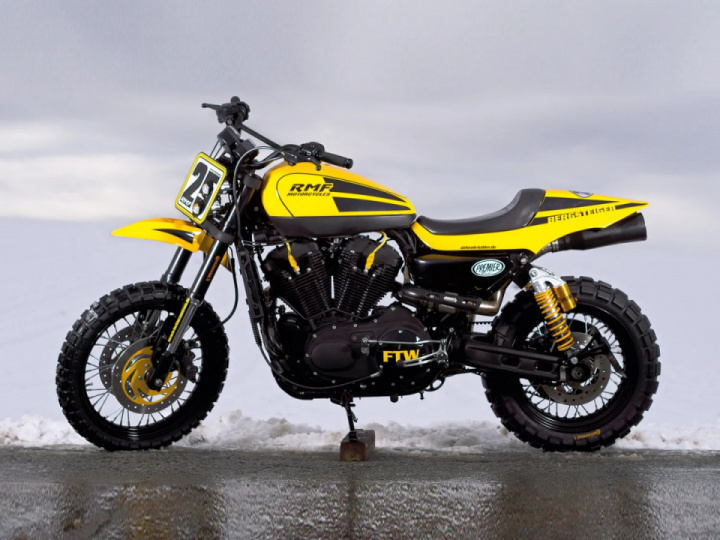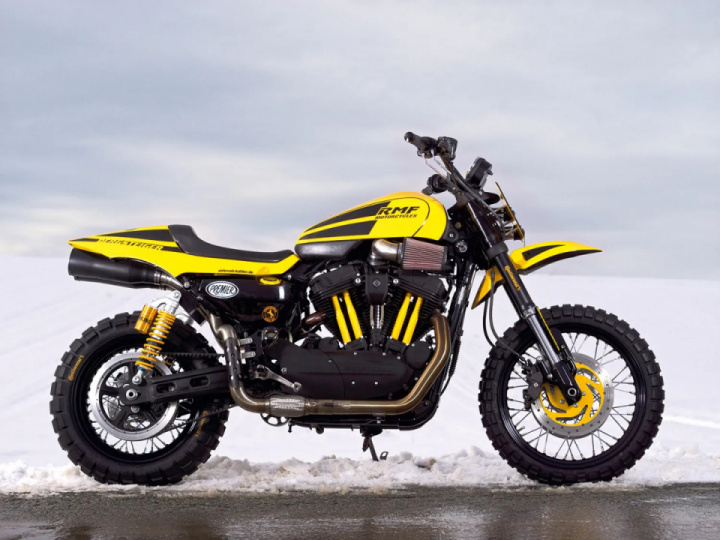 #HD #Harley #Moto #Bike #Custom #XR1200