Mario Raphael Soares of MRS Oficina decided to take this Kawasaki Vulcan S given to him and transfer the entry-level cruiser into something entirely different. As transformations go, this one is dramatic. Going from an entry cruiser to a cafe racer is going practically from one extreme to the other. But Soares was up to the task and what he came up with is nothing short of a work of art.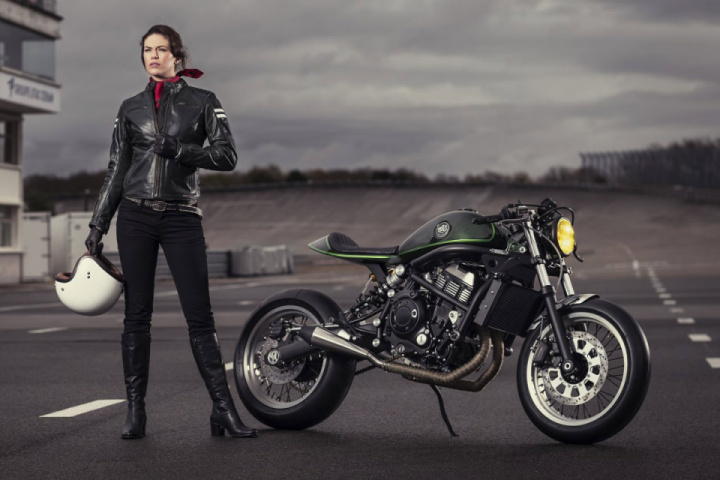 The Kawasaki Vulcan S by MRS Oficina, a name that keeps its heritage intact, is more than looks. It is a quite capable street bike and racer as well. The Vulcan engine remains a 650cc, which has proven to be quite capable. Soares went custom with his own design for the exhaust system, making it full stainless. He also modified the swingarm, covered the original bar mounts with alloy blanking plugs. Soares lowered the forks about 20mm by shortening the clamps and adding stiffer springs, which reportedly makes for a more balanced and lively ride compared to the comfy feel intended for the original cruiser. He also paid homage to Kawasaki by keeping the bike green, but he went with a really cool looking metallic green. It looks really sharp and Kawasaki would be smart to incorporate this coloring into its regular line up.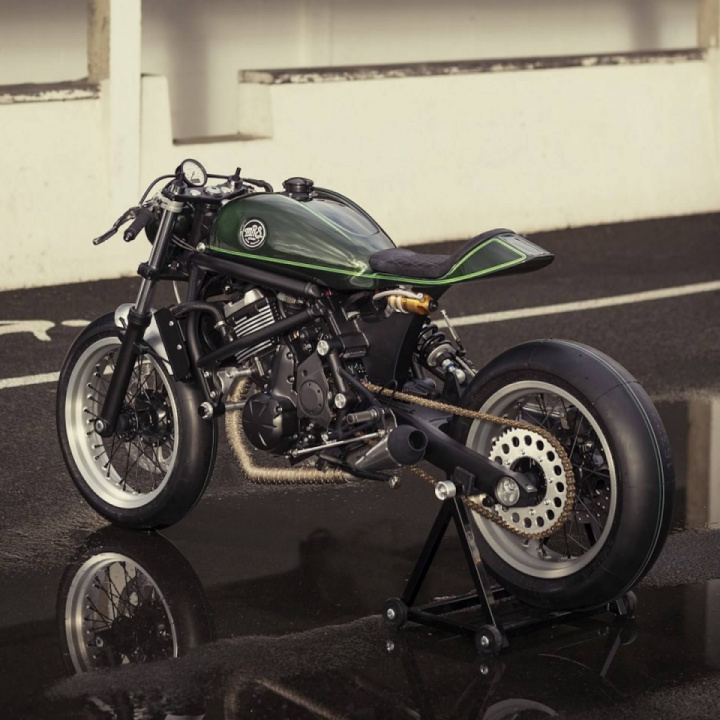 There is actually some talk that Kawsaki will consider building a version of this bike for production. They certainly should. Soares says he would of course be honored though he did not intentionally design the bike for production. However it is testament to him that he can build something so radical and yet make it so practical and possible for the masses. I look forward to seeing Kawasaki take this design to the next step so all of us can ride something as sweet looking and radical as this.