"The Underdog" is a Nitrous Oxide System-breathing, 150 hp, completely customised Kawasaki Vulcan S, backed by Kawasaki Germany, and build by racing tuner Dieter Briese of Motorcycle Höly and Warm Up Custom Bikes workshop owner, Tommy Holzner.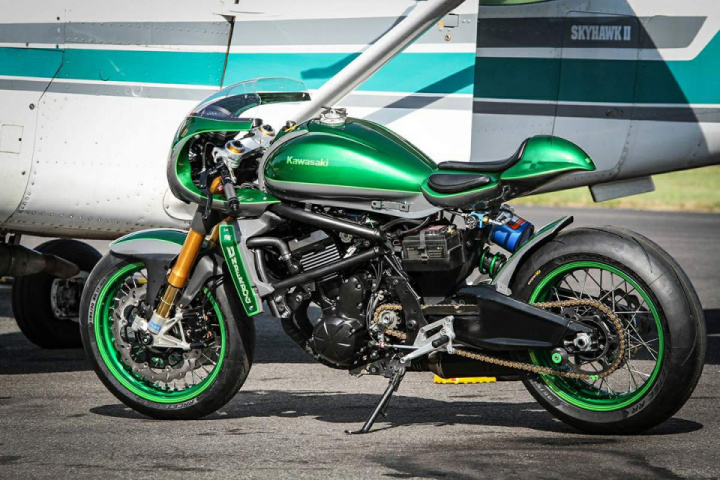 To participate in the 2016 Essenza Sprint Challenge at Glemseck 101 in Loenberg, Germany, the racers were limited to 2 wheels, 2 cylinders and a capacity no larger than 1200cc.
Engine builders Höly reworked the 650 parallel-twin 61 hp Kawasaki Vulcan S with a completely new intake system. Briese modified the cams, cylinder heads, rods and generator rotor and balanced the crankshaft. Compression was upped to 13.5:1 and 43mm Kawasaki ZX10-R injectors were mounted into his custom intake system, using 2 per cylinder. A Power Commander manages the engines performance and a custom exhaust system by Moto-life completes the combustion cycle.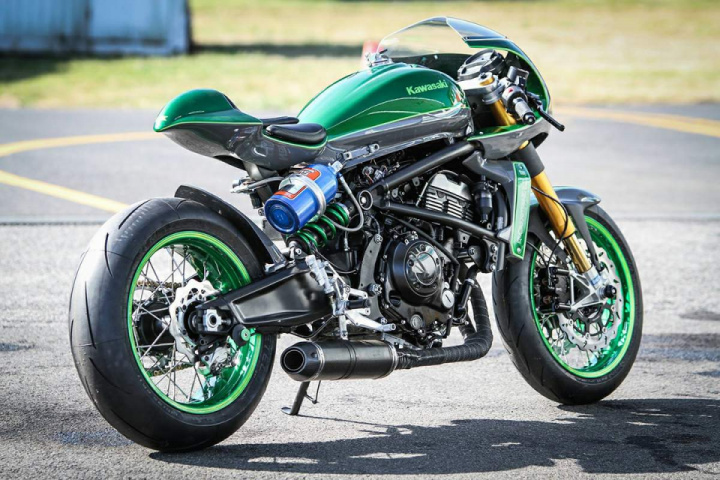 The addition of a Nitrous Oxide System brought the horsepower up to 90, which along with a reduction in overall weight from 228 kg to 185 kg.
Designer Dimitri Molinas put a 3D printer to work creating all the special pieces and bodywork that the drag bike needed. This included a custom tank cover, bullet fairing for the front and a self-supporting seat unit.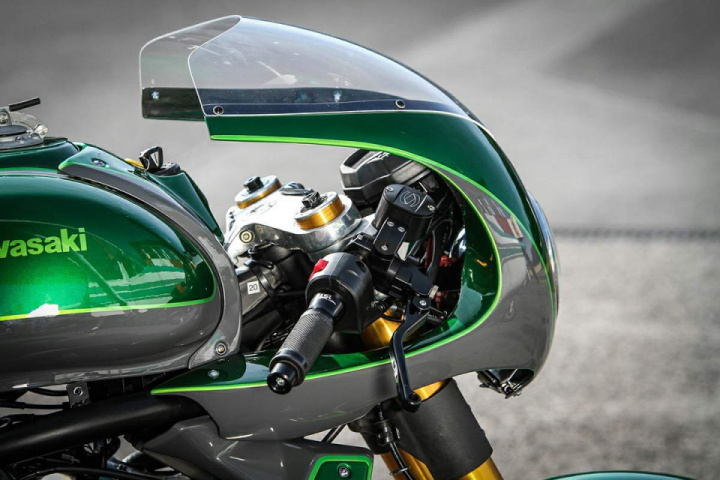 The build component list is extensive, with Emil Schwarz looking after the suspension that saw an Ohlins front fork being fitted, along with Galfer brake discs and Speigler calipers and master cylinders being fitted.