I've been asked by some guys to profile more custom kawasaki bobbers, choppers and cafe racers. they are not as easy to find as honda and yamaha bikes largely because many of them are water-cooled and many builders steer clear of those motors for obvious reasons.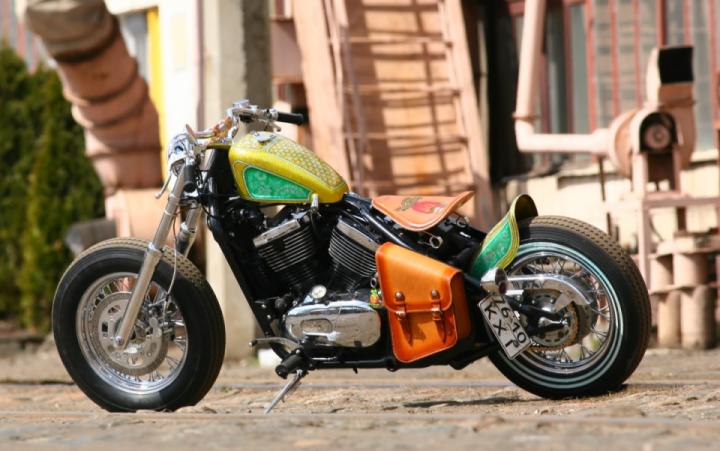 The guys at dozer garage in kiev, ukraine, work with tons of old kawasakis, so here you go; a vn800 vulcan bobber they call "the rat fink:"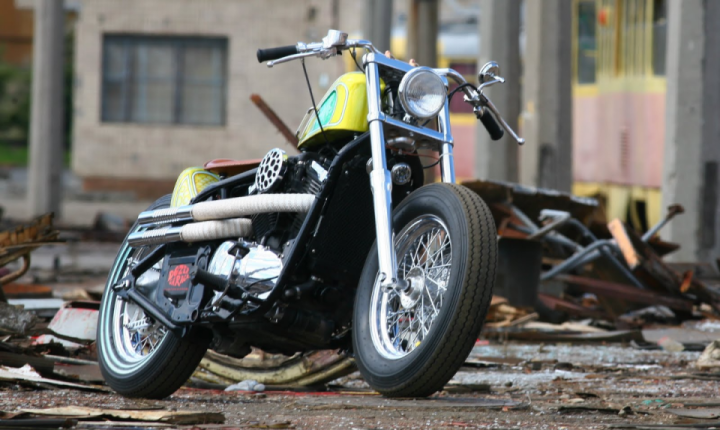 The exhaust, handlebars, seat, fender, and paint were all done by dozer garage. other elements such as the tail light, grips and other accessories were purchased from various manufacturers and re-sellers.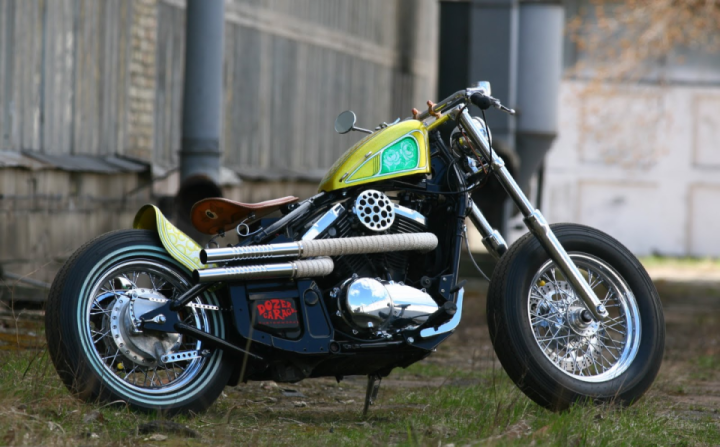 Specification:
Engine: vn800
Exhaust: DoZer garage
Gas tank: Sportster
Headlight: V-Tvin
Air Cleaner: V-Tvin
Handlebar: DoZer garage
Mirror : V-Tvin
Grips: V-Tvin
Seat: "NOMAD"custom leather
Fender: vn800
Tail light: MOONEYES
Air Valve Caps : MOONEYES
Tire: R16 Shinko
Painting : DoZer garage