Bergamo, Italy based helmet specialist Caberg has stepped up for 2022 with a slew of additions to its range.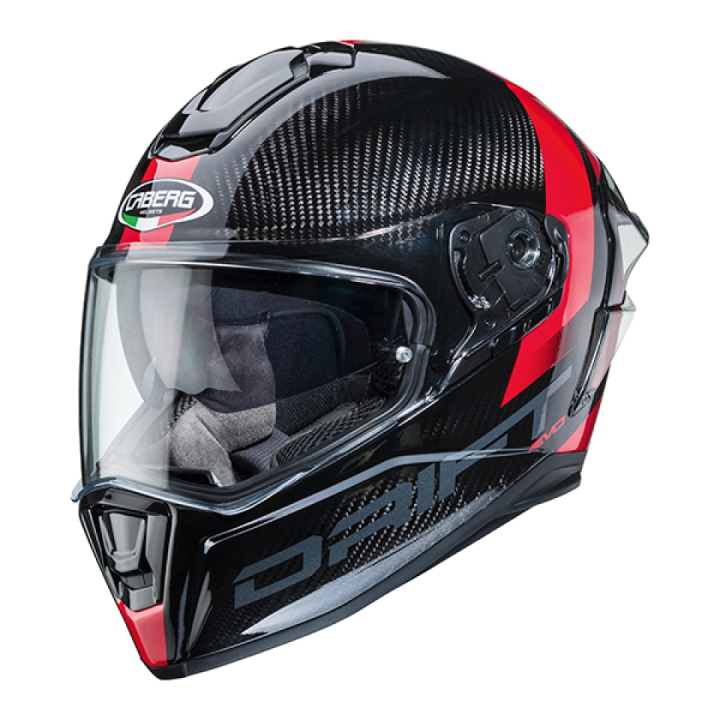 Founded in 1974, Caberg (Ca-Berg is the acronym for Caschi di Bergamo/Helmets of Bergamo) has many claims to fame - not least being the first Italian company to introduce a 'flip-up' style helmet (also known as 'modular' helmet) - and the innovations have continued since, with Caberg being a pioneer of double visors and early adopter of the use of carbon fibre.
Among its 2022 additions, the Drift Evo Carbon Sonic full-face touring helmet is a 'stand-out' top of the range addition to the Drift Evo range that "continues the tradition of cutting-edge design that has characterised the Drift Evo product line ever since it was first introduced in 2018".
The Sonic builds on the success of the Drift Evo Carbon Pro, which was one of the designs that has helped to establish Caberg as a "reference product in the road segment, one that is synonymous with safety, high technology and cutting-edge design".
Caberg's International Sales Director Andrea Donghi told IDN: "We have always believed in the importance of competitions as a starting point to experiment, test and improve our products. Drift Evo Carbon Sonic is the result of the constant development work carried out by the company, with our technicians collaborating closely with riders who have chosen to rely on the safety and high technology of Caberg branded helmets to take part in major national and international road motorsport championships.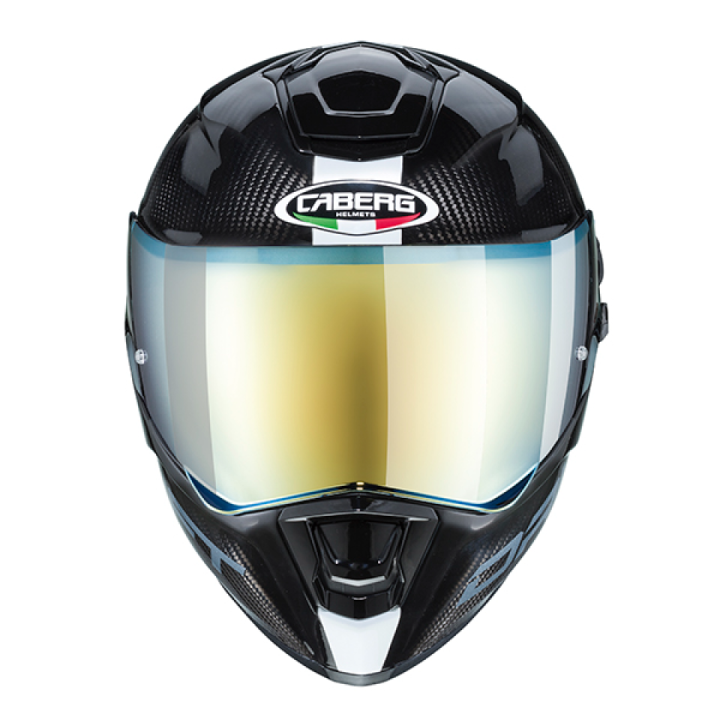 "The result is the new and futuristic Drift Evo Carbon Sonic with which we have succeeded to create a top of the range model that is able to increase the already high-quality standards set by the Drift Evo line to date."
Drift Evo Carbon Sonic is described as offering a "perfect balance between comfort and fitting" thanks to two sizes of fiberglass shell, with a customisable new generation inner cheek pad sizing for a "truly tailor-made fit".
Features include a transparent spoiler positioned on the back of the helmet - designed to improve aerodynamics at high speeds, reduce turbulence and noise and "able to give the helmet high fluidity and stability".
Ease-of-use components include a quick-release visor mechanism that allows visor self-adjustment to guarantee a close contact of visor and window beading.
Innovations include a double spring movement of the visor mechanism which automatically prevents water or air infiltration between the visor and the beading, and a locking lever which allows the visor to be locked at a distance of about 0.5 cm from the beading to prevent or eliminate condensation, which is effectively absorbed by the wind while riding.
This detail gives the helmet optimal air circulation throughout the helmet, directing it in such a way that it does not cause discomfort, even at higher speeds. The locking lever also prevents sudden visor opening while riding, or during a fall.
Additional features include the anti-scratch visor with Pinlock Max Vision lens to prevent fogging and ensure a wider vision of driving; an easy to operate DVT (Double Visor Tech) sun visor, which is designed to always allow riding in the best light conditions; a system of channels in the polystyrene inner shell that provide excellent ventilation and a rear extractor.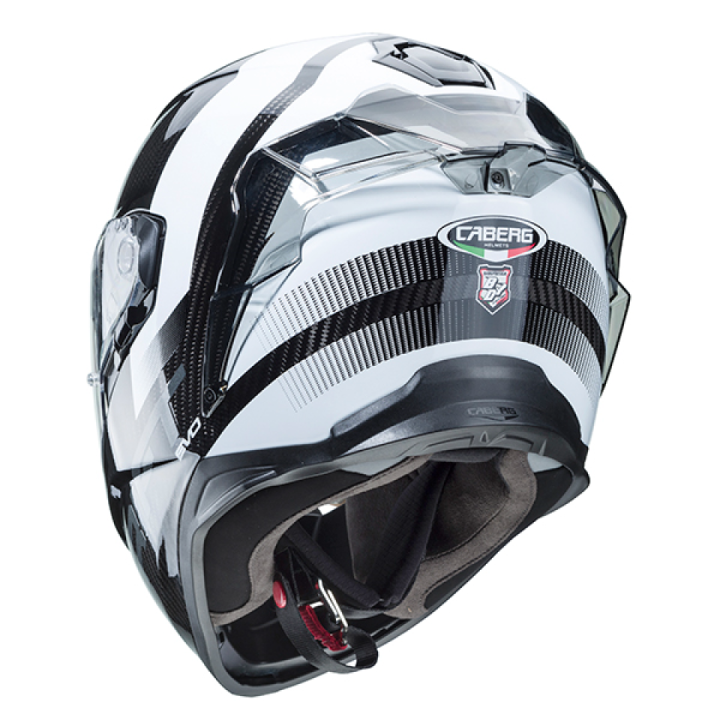 To meet the expectations of riders for 'Creature Comforts', the Drift Evo Carbon Sonic has built-in speakers and microphone space, making it compatible with Caberg's 'JUST SPEAK EVO' Bluetooth system or other aftermarket communicators for mobile phone use, passenger communications, music, GPS and MP3.