St. Petersburg's Balamutti Workshop instantly put itself on the map of the global custom moto scene when it revealed a three-wheeled, supercharged Ducati ice racer back in 2020. The idiosyncratic ice racer also gave the family-run shop a reputation for producing outside-the-box and over-the-top "Frankencycles" – the latest of which is an equally unique Ducati-based one-off that was meticulously pieced together over the course of nearly four years.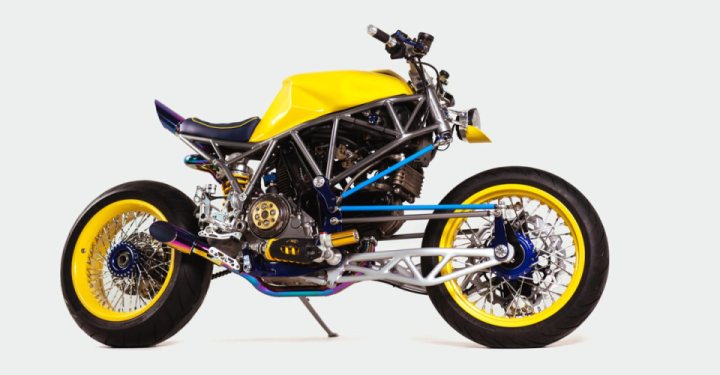 Taking its name from the fire-breathing, hybrid-animal mythological Greek monster, this largely bespoke creation has been dubbed "Chimera" and features a slew of custom elements as well as numerous parts from a myriad of other Ducati donors. While the bike retains the Ducati's stock trellis chassis, the structure has received a one-off subframe and a scratch-built suspension setup comprised of a custom hub-center-steered front-end that boasts a trellis-style front swing-arm and a horizontal shock linkage, and a custom rear swing-arm that now accommodates a Balamutti-built one-off 48-spoke wheel.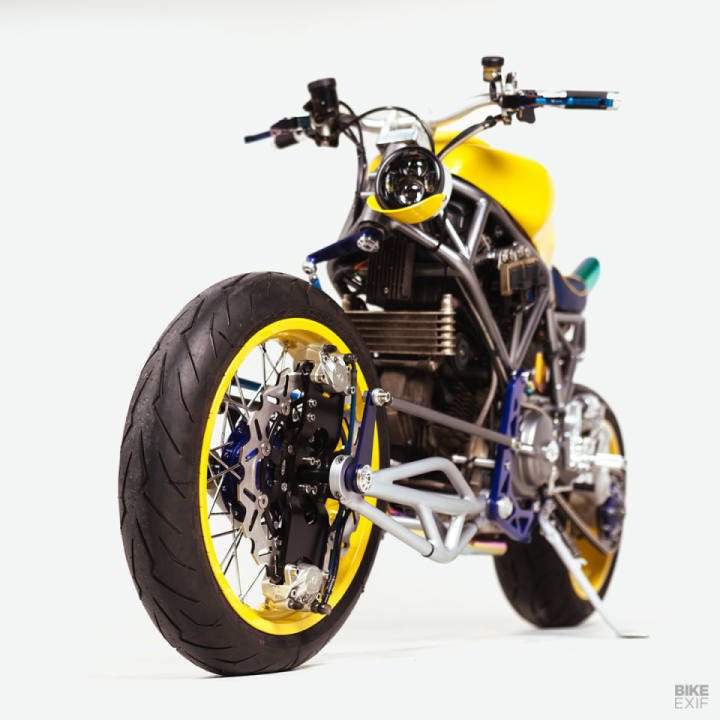 Aside from the lightly tweaked stock tank and trellis frame, one of the only other remaining factory elements on the SuperSport is its engine — an air-cooled 864cc twin that's been repainted, equipped with an ADIGE slipper clutch, and fitted with a fully-bespoke hand-welded, dual one-into-one stainless steel exhaust that's been bestowed with an ultra-rugged rainbow-burnt titanium-nitride coating and culminates in slash-cut pipes exiting beneath the seat and under the swing-arm. Other noteworthy elements include a circular LED headlight that's mounted on a custom bracket and capped off with a bottom cowl piece, anodized grips and levers, a perched, custom-upholstered seat, a dual floating Brembo caliper setup on a custom mount at 6 and 12 o'clock, and an insanely-unique taillight comprised of LED-illuminated long plastic teeth set in a custom metal housing.
Between the Russian shop's supercharged ice racer, futuristic S4R, and hub-center-steered 900SS, we're extremely curious to see what Balamutti conjures up next.
Credit: hiconsumption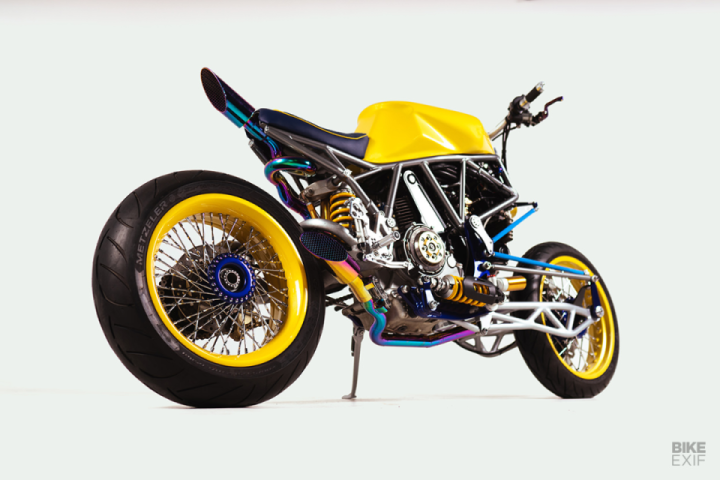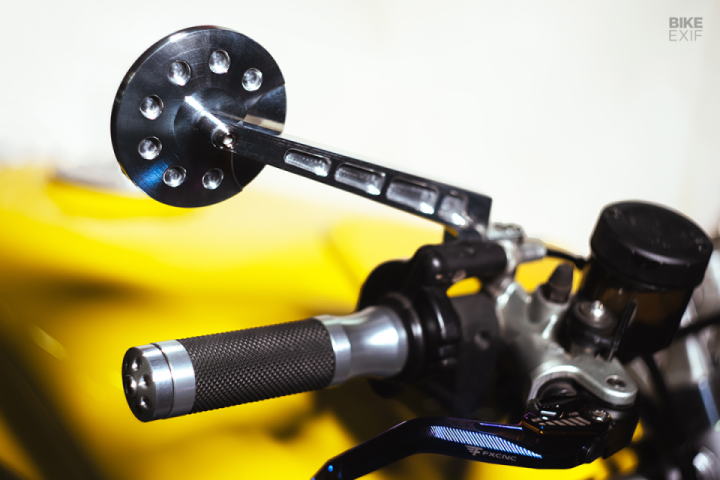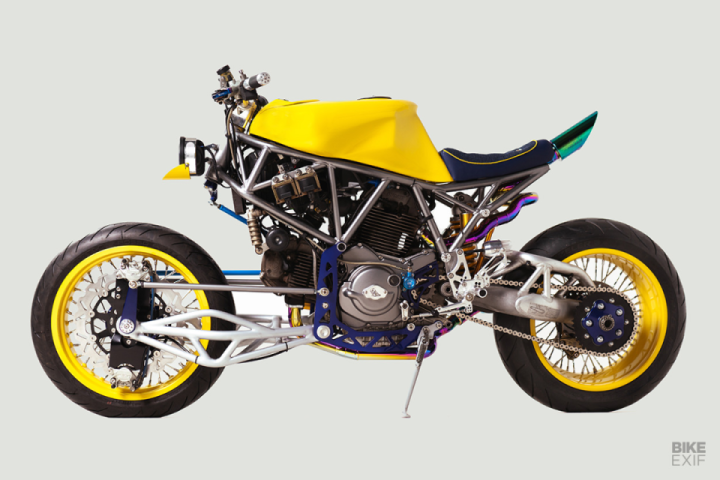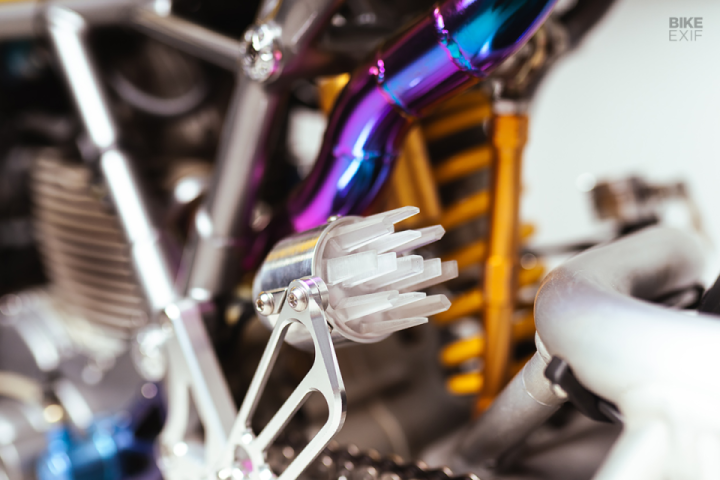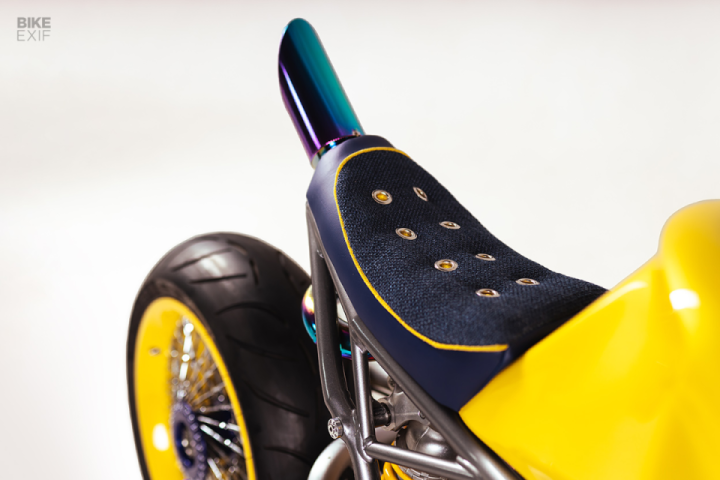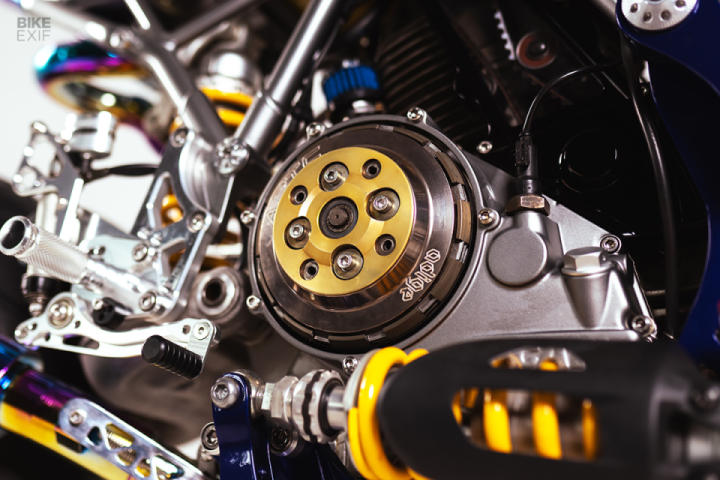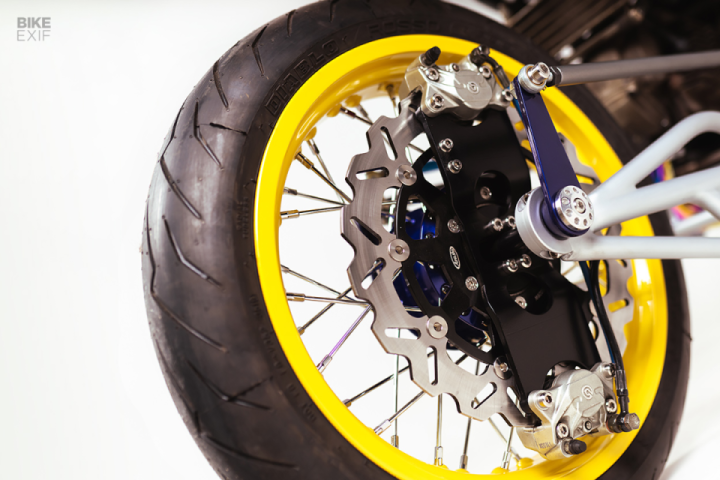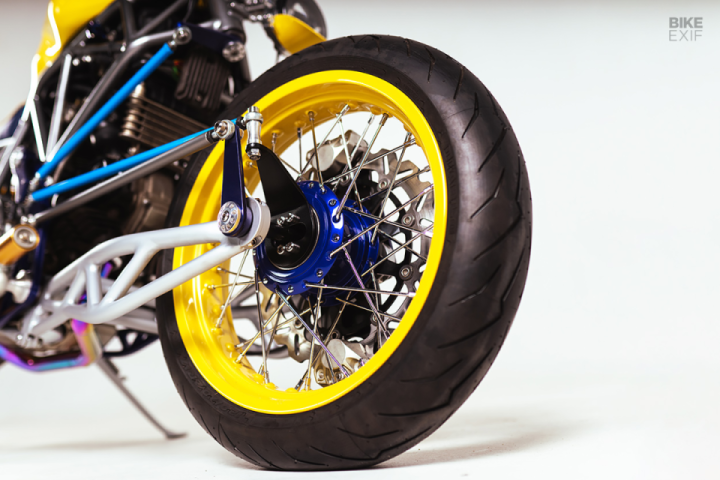 #Bike #Moto #Custom #Ducati #900SS #Supersport