Most of the custom motorcycle scene is limited to neo-retro or classic bikes. Some custom shops or manufacturers do choose modern-day bikes as their canvases. However, these modern-day custom bike builds are few and far between and are either too plain or overly fancy.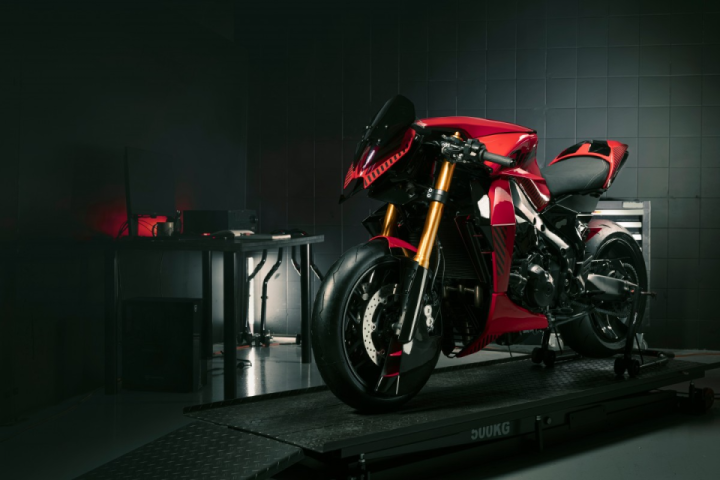 To change this, the famous Spanish aftermarket equipment manufacturer, Puig, has showcased a new custom motorcycle. The company calls it the 'Diablo'. The concept motorcycle features an over-the-top futuristic design and uses the Yamaha MT-09 SP as its base.
Puig Diablo Concept – Highlights
The Diablo focuses heavily on aerodynamics and is a result of Puig's Everflowing Design project. At first glance, it is hard to notice any trace of the MT-09 SP under all the bodywork. The bike features sharp, wind-tunnel tested bodywork. The ergonomics of the motorcycle also see a major change as well. Where the MT-09 SP offers an upright street-focused stance, the Diablo makes you sit in a full tucked position. Additionally, the bodywork elements also feature active aerodynamics. It is loaded with sensors that determine which element to move to offer additional downforce.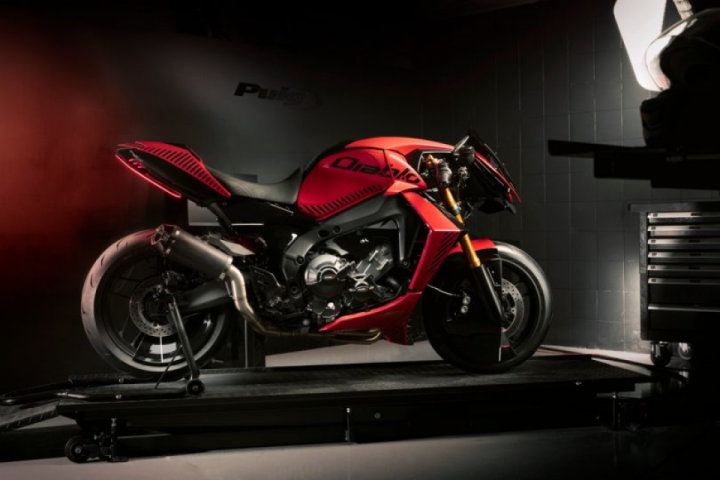 In particular, the windscreen and side fairings are the main active aero bits. The windshield can retract up or down to protect the rider from windblast. The side fairings can also extend to the sides to provide more downforce. Additionally, they help channel air to keep the engine cool. Other unique elements include the single LED headlight, sharp rear cowl and integrated rear LEDs. According to the company, the disc brake covers provide additional aerodynamic efficiency. Also, the cowl at the front extends over the triple clamp. Both the design elements help give the bike a flowing, aggressive look.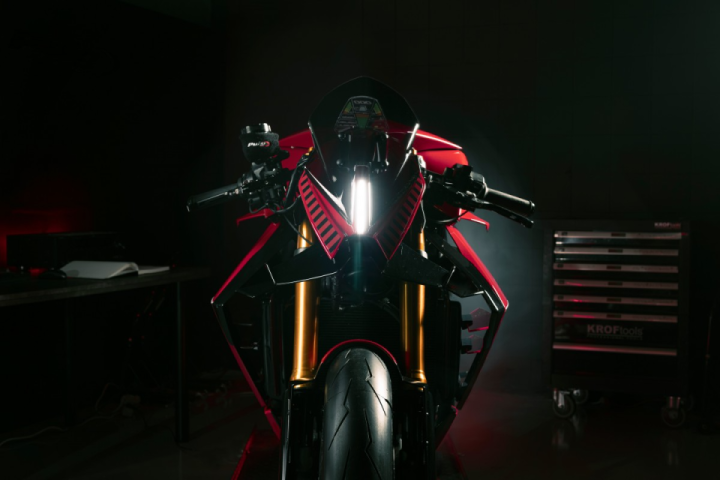 Given how complicated and expensive the technology on the bike is, it will likely stay a concept. However, active aerodynamics is one of the technologies that will appear on production motorcycles sooner than later.