Belgium's Barn Built Bikes have just the knack for quality and precision. Their impressive work is what led a client to come all the way from Germany to Belgium. After seeing their work and depending on owner Sven's extensive experience. No doubt this turned out to be exactly what he envisioned- a black cafe racer formed from the Kawasaki ZR7.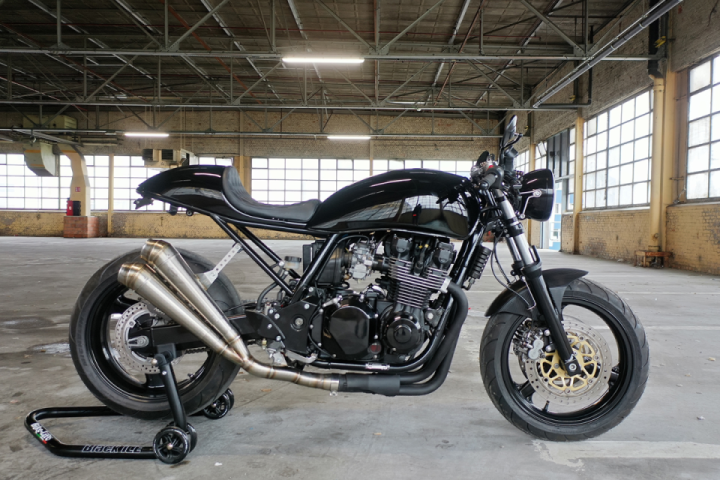 During the outbreak of Covid-19, Sven closed the barn for two months to keep everyone safe. Now that things are getting better, the doors are open and the team is back to work. This also means finishing the ZR7 for the client from Hamburg.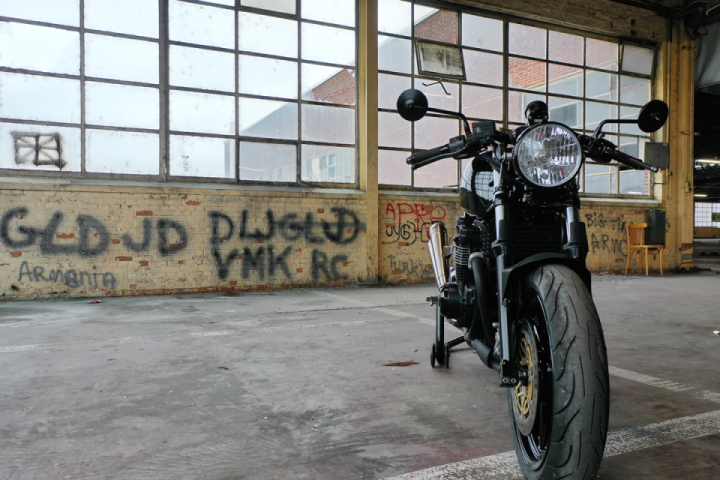 The team pulled the engine, the swingarm and removed the forks. With the bare chassis, the team then proceeded to chop the rear subframe off with the grinder. They then replaced it with a new tube to create ultra-clean lines and a hooped rear end. After that, they modified the mounting hardware and the seat intersection. The entire thing was covered in a coat of black. By ditching the factory swingarm, the bike had a new replacement with the high-speed Honda Blackbird. This allowed for a bigger tire.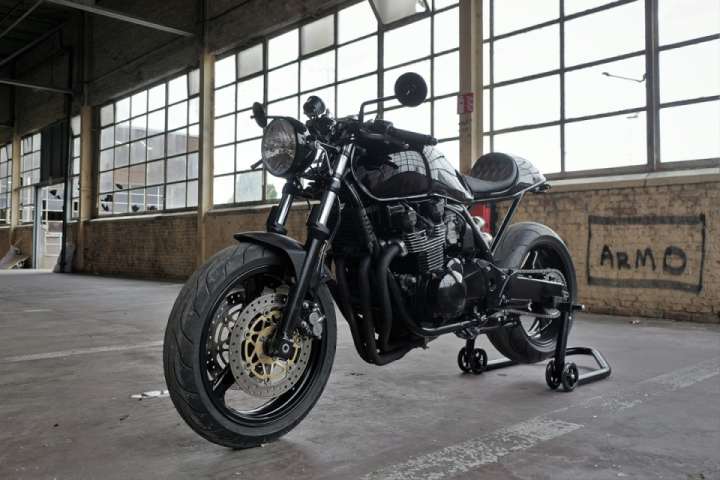 The stock fender of the bike goes through an overhaul and comes with a new carbon look. Then, the team took off the sports-bike tank and installed a better-looking tank from the older Kawasaki Zephyr. The bike is then topped off with a newly upholstered seat by Atelier Lepéz. The custom bike features a 738cc engine. It provides the bike with a reliable output. It is then fitted with airbox, which is modified and draws air through a K&N panel filter.