The scooter was part of the factory Yamaha MotoGP squad and helped Rossi travel from his truck to the pit lane and vice versa. The #46 had two custom versions of the scooter, one of which is the scooter on sale here. It flaunts a bespoke VR46 livery inspired by Rossi's 2008-2009 YZR-M1 alongside the rider's autograph above the headlight.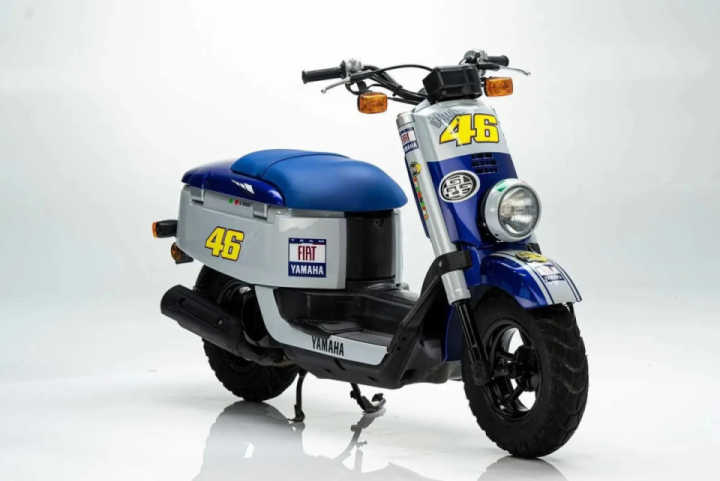 The seller ensures the scooter has never traveled out of MotoGP paddock areas and everything on the scooter is "fully functional". It also comes with an official registration certificate, insurance, and a regular number plate.
As for the specs, this clearly won't make you "giggle" while riding because it boasts a 50cc, single-cylinder engine pumping out 3 horsepower and 3Nm. But the scooter has plenty of storage space, so at least it's perfect for grocery runs. Not to mention, you'll look uber-cool while at it.
Meanwhile, if you don't want to use it, it also makes for a perfect collectible not just for a Rossi fan but also for a motorcycle racing fan.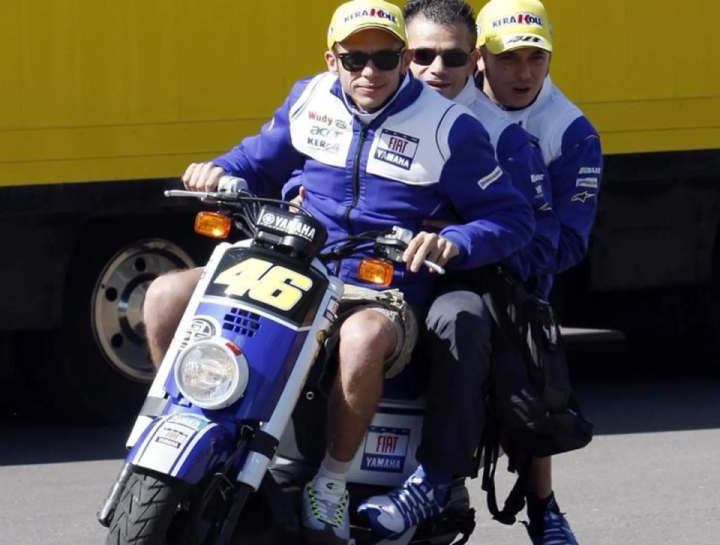 WHAT'S THE PRICE?
The scooter is on sale at the Minardi Day in Italy via an auction with a starting price of 7,000 Euros. The seller predicts that the price can go as high as 15,000 Euros, but regardless, all the proceeds will go to the Medea La Nostra Famiglia Institute for a research project on the Autistic Spectrum.
#Yamaha #Scooter #Bike #Moto