The 2023 edition of the Dakar Rally has been concluded and KTM emerges as the victorious team after 15 days in the desert.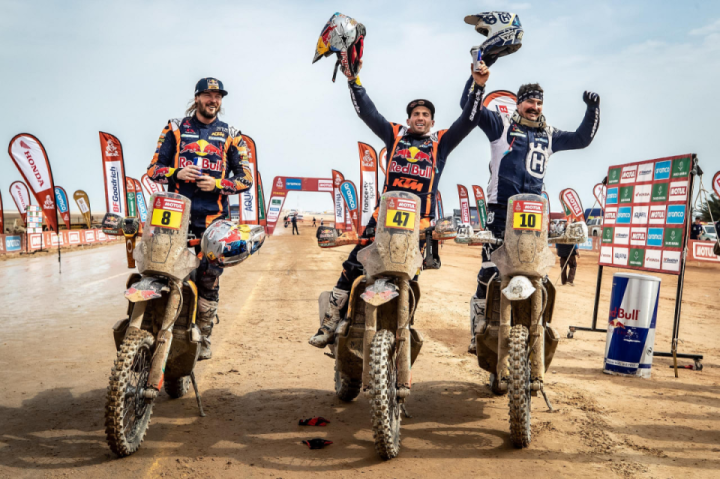 Taking the win on the 13th and penultimate stage on Saturday, Kevin Benavides closed down the gap to provisional rally leader Toby Price to just 12 seconds. And with the start order reversed for the final day of racing from Al Hofuf to Dammam, the two KTM 450 Rally racers would set off right from the back – Benavides leaving three minutes ahead of his teammate.
Although the final timed special had been regarded as a relatively simple sprint to the finish, the 136 kilometers of gravel tracks, sand, and dry lake beds threw up a considerable challenge to all riders. However, it was Benavides who piled on the speed and mastered the terrain to take his second consecutive stage win of the event, and more importantly, the overall rally victory.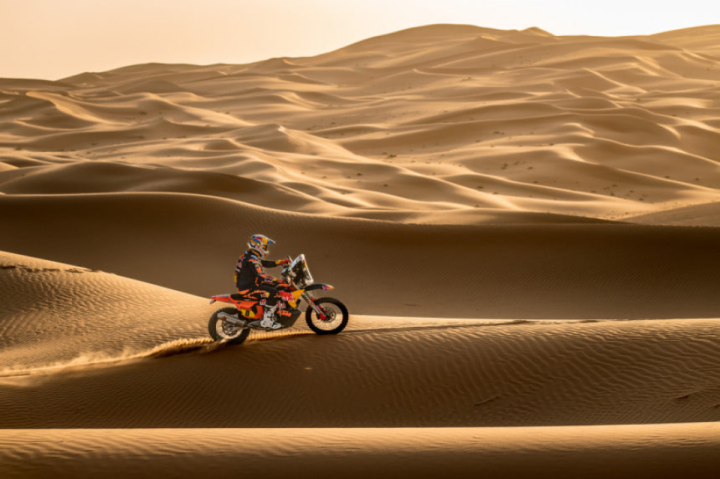 Kevin's journey through the 14-stage race has been one of outstanding consistency. Even though the Argentinian didn't pick up one single second in bonus time for opening any stages, he finished inside the top 10 every day for the whole two weeks of racing. It was this skillful and calculated approach to the event that earned him his second career Dakar Rally victory.
"It's been an amazing day! I just focused on every kilometer from the first to the last. I didn't think about the position or the result I just gave my 100 percent over the whole stage and tried to enjoy the day. The special was really fast and tricky, and so muddy – thankfully I didn't make any big mistakes, but it would have been easy to have an issue out there today. I have worked so hard for this," says Benavides.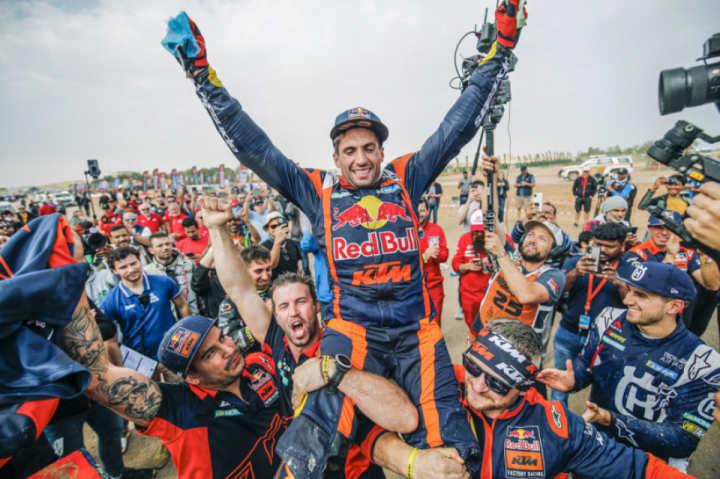 The result makes it two Dakar titles for Benavides – 2021 and 2023 – and marks KTM's 19th win at the Dakar (back-to-back wins if we include last year's win by KTM-owned GASGAS).