Some might say it was well overdue but Triumph finally redesigned their Tiger 1200, and this latest round of upgrades were definitely worth the wait. It's not a revision, it's not an update, and it certainly isn't just a set of spoked wheels added to a touring motorcycle. It is an absolute, 100% all-new machine from the ground up. Many of the improvements were designed to give dirt-loving adventure travelers more capability to go further and deeper into the unknown.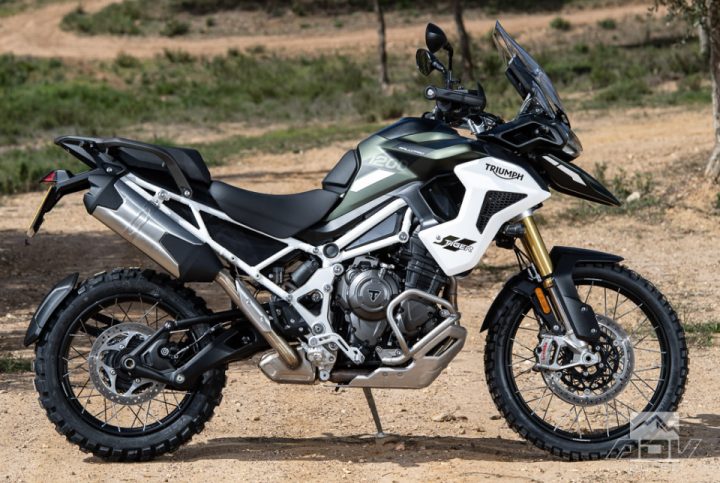 The most notable change for the Rally model is the 21"/18" wheelset, compared to the outgoing Tiger 1200 XC's 19"/17" combo. Additionally, the new 1160cc T-Plain Triple copies the 1-3-2 firing order of the Tiger 900 and pumps out a blistering 147 ponies at the crank at 9,000 rpm and 95 ft-lbs of torque at 7,000 rpm. The big tiger also gets a purpose-built off-road suspension with 220mm of travel front and rear, new dual-sided swingarm, upgraded electronics, and a 55-pound weight reduction!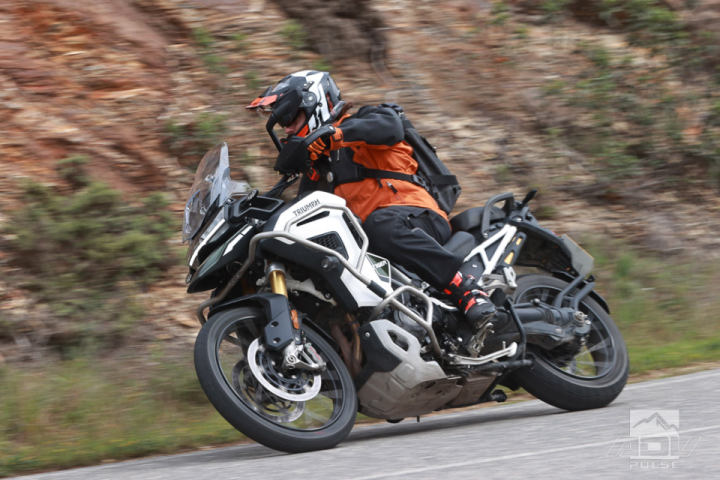 How a bike looks on paper isn't always a perfect indicator of how it performs on the trail though. After testing the new Tiger 1200 in Portugal, we got a clear understanding of its capabilities on a range of terrain. In this video, we give a rundown of its performance on dirt, asphalt, and more.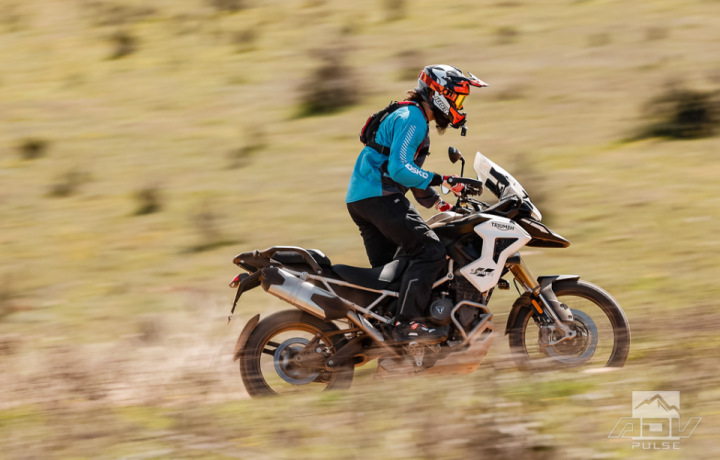 Is Triumph's new Flagship Adventurer the real deal or just a paper tiger? A serious off-road tool or dressed up street bike? Did they deliver for dirt fans? We have answers to all your burning questions and more on this highly-anticipated new adventure bike from the Hinckley manufacturer.
Credit: advpulse