The Papio XO-1 (as shown on the side fairing) is a second variation of the current 126cc, single-cylinder Papio mini bike currently on sale in the US and Europe.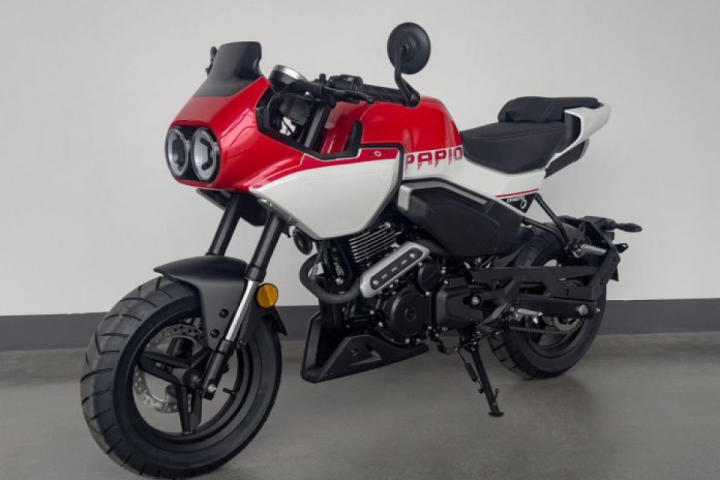 However, while the base Papio is somewhat a mini version of a modern naked bike, the upcoming XO-1 has styling that is clearly inspired by motorcycles from the 80s.
That said, the single photo in the document reveals a dual-headlight semi-fairing motorcycle reminiscent of a classic bike.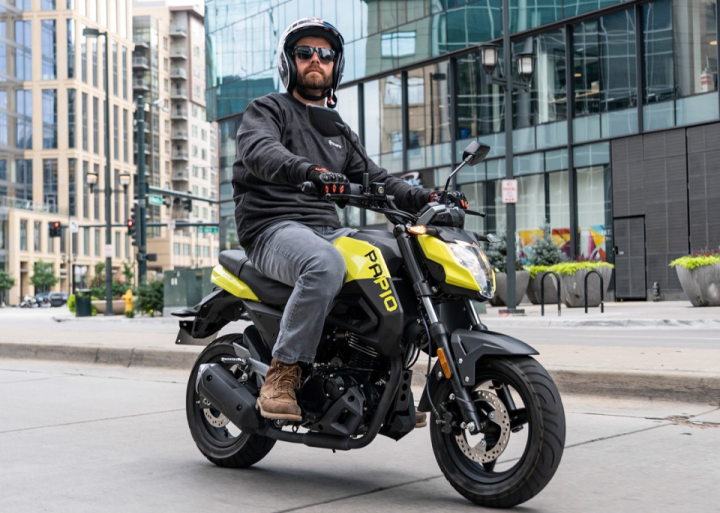 Interestingly, the Papio XO-1 is not just a case of putting on new bodywork onto the standard Papio; instead, the former features a new inverted fork, clip-on handlebars and cast aluminium rear footpegs. Also new is a new chain-guard, body panels and redesigned fuel tank. The retro theme continues with a single, circular LCD instrument cluster.
#CFMoto #Bike #Moto #Motorcycle