Harley-Davidson and QJ Motors joined hands in 2019, intending to give HD a chance to exploit the entry-level motorcycle space. And now, after four long years, the MoCo's smallest modern roadster, the X 350, has finally reached HD's home, America. As suspected, the motorcycle has only reached Harley-Davidson Riding Academy dealerships for exclusive training use and won't be available for sale. Nevertheless, here's a first look at the 2023 X 350 in the flesh, via Bert's Harley-Davidson.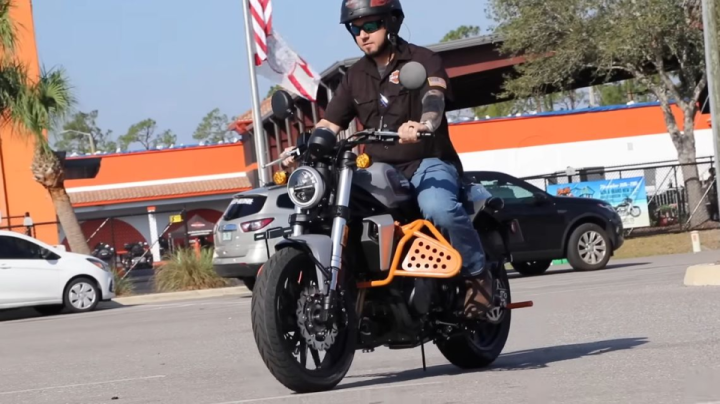 Posted on YouTube, the dealership's video gives an in-depth look at the much-awaited US-spec X 350 and confirms plenty of things about the motorcycle. For starters, you get a good look at the neo-retro design, complete with a round LED headlight and indicators. The 'neo' also trickles to the modern underpinnings - upside-down forks, alloy wheels, off-set monoshock - most of which come from the QJ Motor SRK350. Another now-confirmed detail is the twin petal rotors up front–a feature not even the new-for-2023 Harley-Davidson Breakout has. Thanks to all this, the X 350 comes across as a much more capable learner's motorcycle than the aging Harley-Davidson Street 500.
However, the X 350 you see here differs from the one that'll go on sale in China. It rolls on slimmer 110/150-section (F/R) tires and has a plethora of crash protection (big engine guards, swingarm protectors) to make riding easier and safer for learners. In addition, the Riding Academy trainers also receive a special ECU tune that limits the performance to just 23 horsepower, as opposed to the 36 horsepower output of the X 350 revealed in China. Speaking of which, this is the first time you can hear the 353cc engine's exhaust note. It isn't a thumping one you'd expect from a Harley-Davidson, instead creates a loud, smooth zing like a sport bike.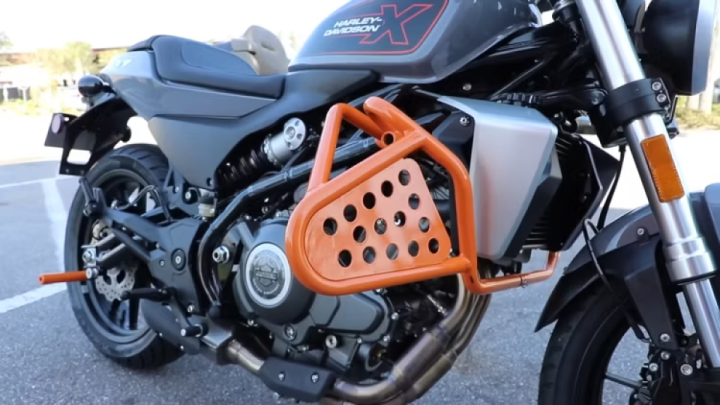 The X 350 Will Not Go On Sale In America
Though the X 350 is Chinese-built, it's still a new Harley-Davidson, and we're sure you'd love to take it for a spin. But sadly, the only way to do that is by enrolling in Harley-Davidson's Riding Academy. All hope's not lost, though, as there's a slim chance the American giant could introduce the bigger X 500 roadster here rather than the X350.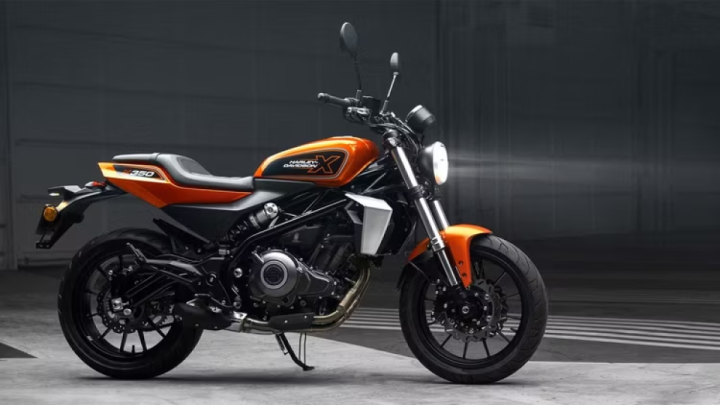 The 500 is expected to put out 46 horsepower from its 499cc, twin-cylinder engine and lock horns with the Honda Rebel 500 as well as the Royal Enfield Interceptor 650. It also has a neo-retro design, likely with upgraded features and components over the 350. Oh, and if all this rings a bell, that's because the X 500 is heavily based on the Benelli Leoncino 500.