Many Harley-Davidson riders have high standards for when it comes to performance. They need to have the biggest, loudest, most powerful engine in the pack, and everyone else needs to watch them ride off into the sunset.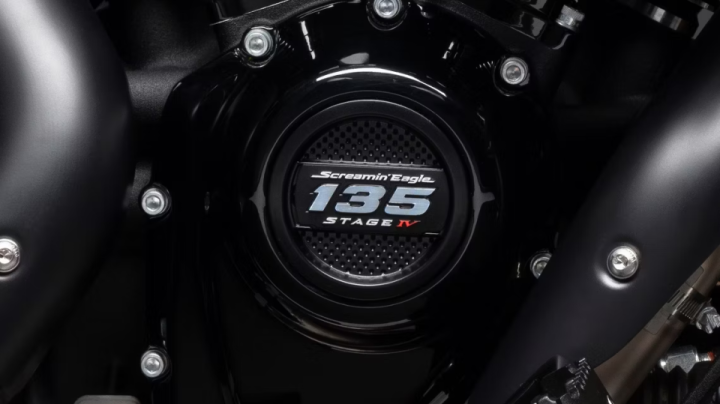 This can be accomplished through a stage-four engine upgrade to maximize the bike's displacement and power. Every few years, Harley manages to raise the bar even higher for the most cubic inches, and in 2023 the company announced its biggest engine upgrade yet. Now, power junkies have the option to purchase the Screamin' Eagle 135ci (2212cc) Stage IV Performance crate engine, which has the most power and displacement in a street-compliant crate engine by Harley-Davidson.
The Screamin' Eagle 135ci Engine Was Developed For The Track And The Street
If there was ever a group of people that understands speed and power in a Harley-Davidson, who better to ask than Harley-Davidson's competitive racing team? Members of the team taking part in the annual MotoAmerica Mission King of the Baggers race series had a hand in this engine's development, because as any speed demon and/or competitive racer will attest to, the more cubic inches in the stage IV upgrade, the better. In an effort to bring more simplicity to Harley's high-performance engines, this new 135-cubic-inch engine is also compatible with the new wireless Screamin' Eagle Pro Street Performance Tuner, which is the only tuner on the market that is able to assess its optimal performance while meeting emissions standards, as well as being covered under warranty. Because with the amount of power and money one is investing in this engine, you are definitely getting what you are paying for, including factory coverage.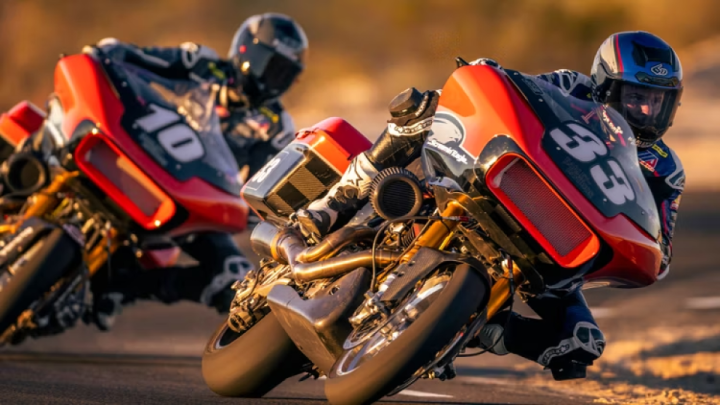 Race-ready and street-legal, this new stage IV upgrade was engineered and tested at Harley-Davidson's Powertrain Operations plant in Monomonee Falls, Wisconsin. This engine is able to produce 145 lb-ft of torque at 3,500 RPM and 130 horsepower at the rear wheel at 5,500 RPM. For comparison, that is 28 percent more torque and 41 percent more horsepower than the current Milwaukee-Eight 117 engine that has since been put into some of Harley's current models like the Breakout 117, Lowrider S, Lowrider ST, Street Glide ST, Road Glide ST, and CVO Road Glide Limited.
It Has A Long List of High-Performance Parts
Because this new stage IV engine provides the most power to appear on any Harley-Davidson, it is made up of an impressive laundry list of high-performance parts in order for it to reach new heights of displacement, compression, and flow.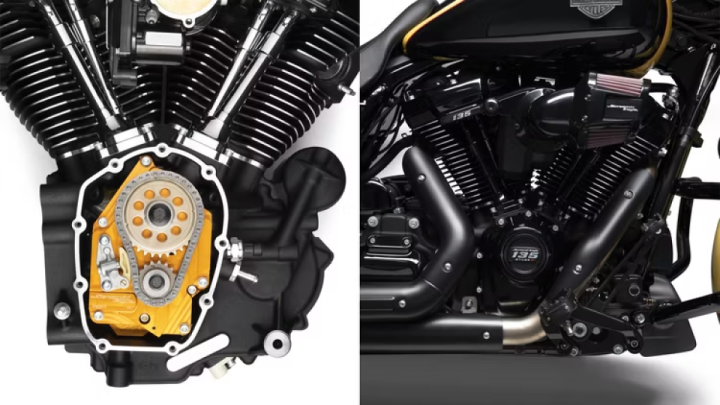 The first is its new 68mm throttle body and matching CNC-machined intake manifold. At first, its throttle body was originally meant for the Harley-Davidson Screamin' Eagle factory racing team to create max engine airflow. Now, this same body is available for consumers everywhere. The Screamin' Eagle Extreme CNC-ported cylinder heads produce more rear-wheel torque thanks to its more effective cylinder filling. The valve springs maintain stability with a high-lift cam while performing under high RPM. Put this engine side-by-side next to a stock standard engine, and the difference in power and performance couldn't be any more obvious. This engine also comes equipped with a Screamin' Eagle Pro Billet Cam Plate and Oil Pump to deliver greater force for when the oil gets hot, thereby reducing sudden drops in pressure.
ompatible with 2021-later Harley-Davidson touring models, this crate engine has been designed to be a bolt-in installation that can easily replace original stock hardware. That means you won't have to make any special mods or changes to the mounting in order to successfully install it in your ride. Best of all, this engine comes with a two-year factory warranty through the Custom Coverage program. Should you decide to add this engine as part of a new purchase, you may have the option to extend the warranty of the engine along with the motorcycle itself.
There Will Be Two Versions Of The Screamin' Eagle 135ci Engine
Because this stage IV upgrade is already desirable enough with an MSRP of $7,999.95, the Screamin' Eagle 135ci Stage IV Performance Crate Engine will also be available in two different versions. One will be for 2021-later touring models equipped with the Air and Oil-Cooled Milwaukee-Eight engine, and the other will be for 2021-later touring models with a Twin-Cooled Milwaukee-Eight engine. Both models will be available in either blacked-out or chrome finishes for those looking to keep the overall look of their motorcycle intact.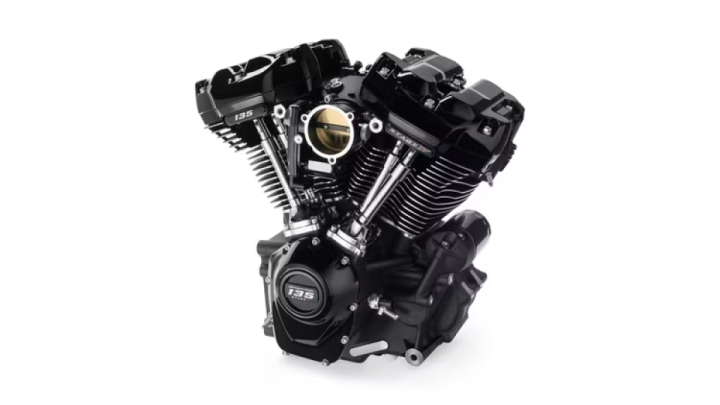 Aside from the engine itself, there are a few additional parts that are required in the upgrading process. For example, a new Head Pipe (P/N 65600177) will be needed in the installation of both models. The air-cooled models will require an Oil Cooler Fan Assist (P/N 62700204), or Fan for Factory Oil Cooler (P/N 26800195). Either model will also require EBC recalibration with Harley's Screamin' Eagle Pro Street Tuner in order for it to be properly installed.
Unfortunately, there are a few exceptions where this engine will not be available. For Trike owners, this engine is not compatible with any of Harley's three-wheeled models, and it will also not be available for California models due to the state's EPA emissions standards.
#Moto #Bike #Sportbike #Harley